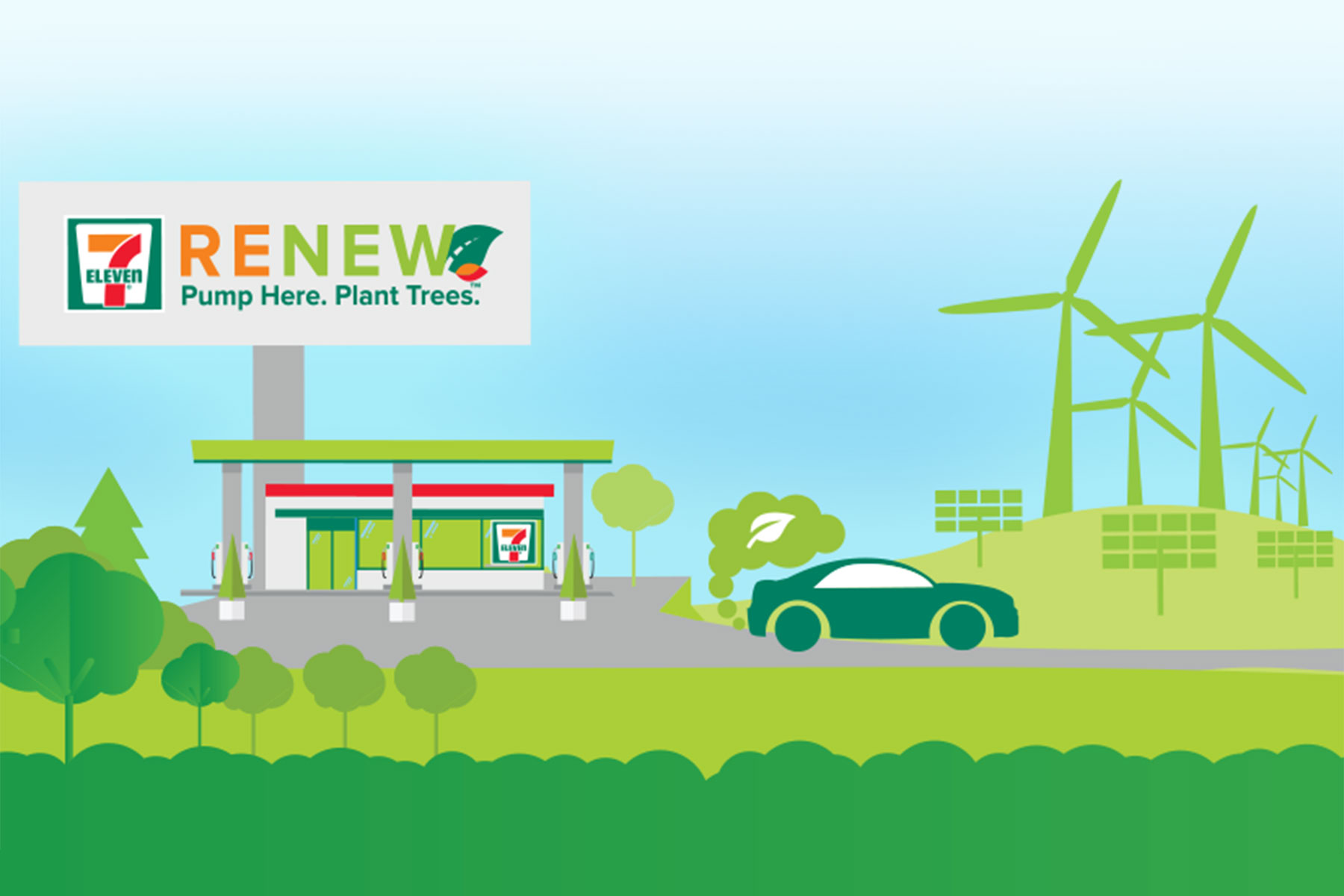 The 7-Eleven "Green Team" of volunteers, along with Keep Greater Milwaukee Beautiful, are working to restore the Silver Spring Neighborhood Center's greenhouse as a part of their new reduced emissions program, RENEW, to provide more sustainable options to the city.
The RENEW program allows drivers to help reduce their carbon footprint, even as they drive. For every gallon and grade of gas pumped at participating 7-Eleven locations, RENEW plants trees throughout the Milwaukee and Madison areas and invests in certified carbon emissions reduction projects to neutralize emissions by up to 30 percent.
"We are thrilled to join efforts with the 7-Eleven RENEW program to work in the Milwaukee community," said Joe Wilson, executive director at Keep Greater Milwaukee Beautiful. "By rolling up their sleeves, their volunteers will make the greenhouse at the Silver Springs Neighborhood Center a great sustainability resource for the community. I look forward to getting our hands dirty with 7-Eleven RENEW to beautify the Milwaukee community."
7-Eleven volunteers, working with Keep Greater Milwaukee Beautiful, will restore the Sliver Spring Neighborhood Center's attached greenhouse for the community to enjoy. The effort is scheduled to take place on March 10, from 9:00am to noon, at the Silver Springs Neighborhood Center located at 5460 N. 64th Street.
"7-Eleven believes in giving back to the communities where we live, work, and play," said Brent Schultz, certified business consultant with 7-Eleven Wisconsin. "We look forward to making a positive impact at the Silver Springs Neighborhood Center, as well as in the rest of the Milwaukee community, by continuing to plant thousands more trees and engaging in sustainability efforts."
Additionally, as part of the one-year RENEW pilot, 100,000 trees will be planted across the U.S. in cooperation with the Arbor Day Foundation. This Milwaukee area project is one of the many local, regional and global initiative RENEW has invested in to reduce emissions. The 7-Eleven RENEW program, powered by GreenPrint, is available at 93 participating 7-Eleven stations in Oregon, Washington and Wisconsin.