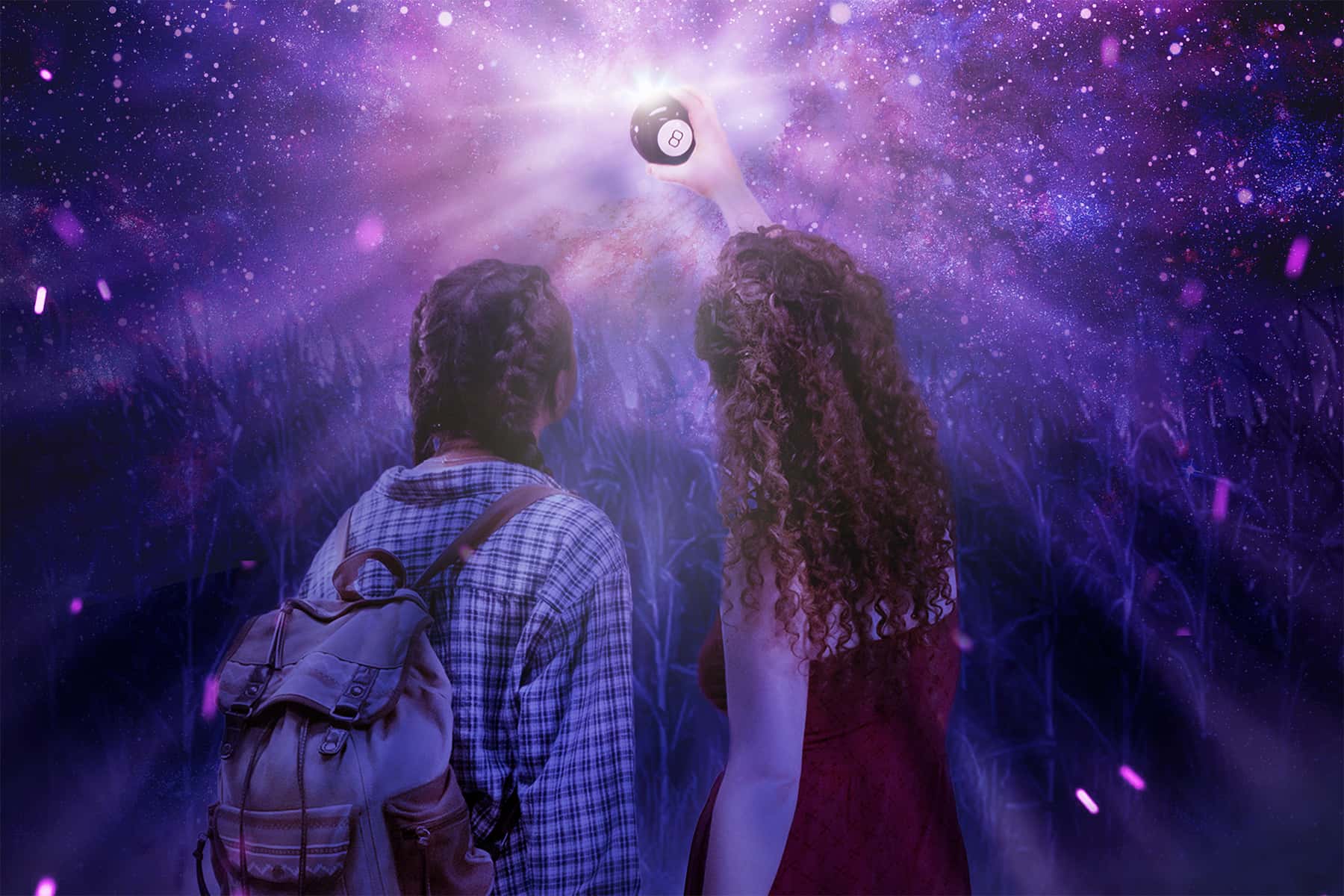 Created in 2017 by Renaissance Theaterworks, through its Br!NK New Play Development Series, "Annie Jump and the Library of Heaven" is the first work to be fully produced internally for its home stage.
Renaissance Theaterworks (RTW) will round out its 26th Season this spring with the theme "She Blinded Me With Science," featuring Reina Hardy's science-fiction play "Annie Jump and the Library of Heaven." The production will run March 29 to April 21, launching the performance's National New Play Network Rolling World Premiere.
Directed by Pam Kriger, it will feature local artists, Reese Parish, Rachael Zientek, Karen Estrada, Jonathan Gillard Daly, and Jarrod Langwinski at the Studio Theatre in the Broadway Theatre Center on 158 N. Broadway in Milwaukee.
Annie Jump is a lonely 13-year-old science genius. Althea is an intergalactic supercomputer manifesting as a mean girl with really great hair. Althea arrives to help Annie take humanity from the Earth to the stars. However, being the "Chosen One" is not all glorious and will require Annie to make important sacrifices to fulfill her destiny. The play will offer something for everyone in the audience, with a message about finding our place in the universe, and intelligent life in our local neighborhood.
"Since our goals aren't based around producing the play, we've found that the process has been quite rewarding for the playwrights," said Suzan Fete, Artistic Director for the Renaissance Theaterworks. "In Reina's case, it just so happened that her script was already in a great spot and that she had clear objectives coming into the workshop week."
In 2014, Renaissance Theaterworks held its first Br!NK New Play Festival to develop and advance the work of Midwestern women playwrights. Each year, RTW holds a call for entries from Midwestern women playwrights, inviting creative individuals to submit their work. Two playwrights are selected to receive the Br!NK Residency Award to develop and advance their scripts.
"Having a full cast, director, and dramaturg all focused on improving the script is a resource most playwrights don't have access to when writing and editing a new work," added Fete. "Br!NK really helped refine the story in a very collaborative and safe space. During the 2017 Br!NK New Play Festival, 'Annie Jump' was well received by audiences, so when it came time to choose our season that was already skewing towards a science theme, it seemed like a perfect fit."
The Br!NK Resident Playwrights spend a week workshopping their play with a director, cast, and a team dedicated to evaluating the script. Following the workshop week, the plays are presented as staged-readings for the public at the week-long Br!NK New Play Festival that is held each September.
The festival is unlike a traditional theatrical evening. These staged-readings are about the playwright's work. At Br!NK, audience members are encouraged to stay after the reading and give feedback to the playwrights. The experiences offers the public a chance to meet the actors and directors, and spend time with a community of people passionate about creating and enjoying new theatrical works.
Renaissance Theaterworks is Milwaukee's only professional, nonprofit theater company centered on improving gender parity, dedicated to promoting the work of women onstage and off.