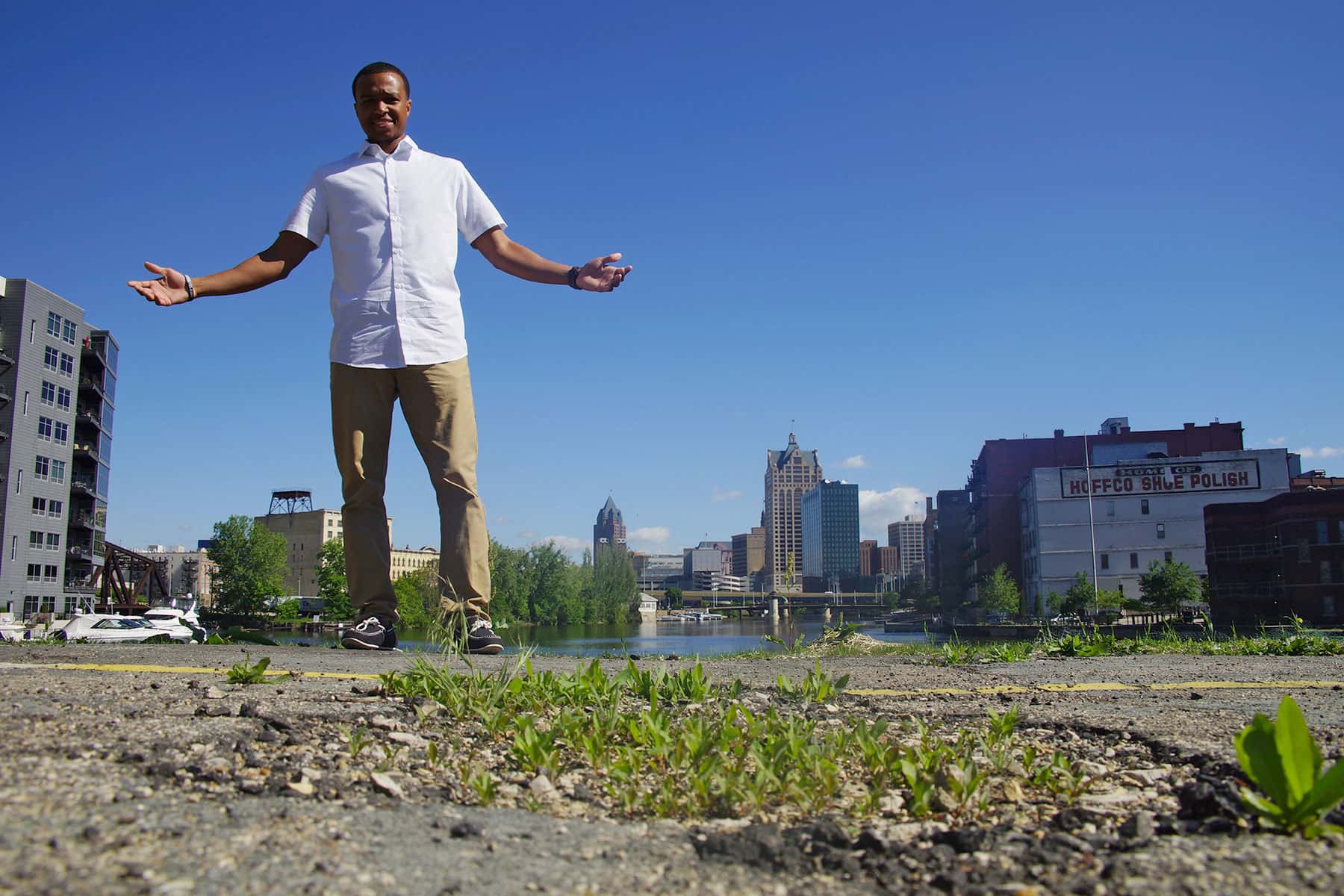 Young Enterprising Society (YES), will receive funding from the City of Milwaukee, Milwaukee Institute, and Northwestern Mutual to launch a new program that provides entrepreneurial and technology training for promising urban Milwaukee startups.
The Blueprint will develop a rich entrepreneurial ecosystem in the areas of technology, eCommerce and advanced manufacturing. The Blueprint's programs provide entrepreneurs and small businesses looking to start and scale in Wisconsin with tools for sustainable business models that will help them be successful. Applications are being accepted through August 12, 2018 for a first cohort.
"We are beyond excited to be involved in the professional growth of this inaugural cohort of businesses," said Khalif El-Amin, who co-founded YES with his brother, Que El-Amin. "The knowledge, connections and opportunities these businesses will gain from this innovative and unprecedented program will be invaluable to them."
In order for Milwaukee residents to participate fully in the economy, their innate skills need to be cultivated around technology and innovation. By supporting residents who have the ability to develop these skills, The Blueprint will change the narrative in Milwaukee. This will spark an increased tax base through employment, a self-sustaining Central City, and a more diverse population of professional Millennials in Milwaukee.
"The field of technology is growing, and as it grows we must find ways to be as inclusive as possible for diverse Milwaukee-based firms and talented individuals to contribute to that growth," said Alderwoman Milele A. Coggs. "The Blueprint promises to help develop and
connect some of Milwaukee's most skilled innovators in technology."
YES will accept 40 companies into the first phase of its program, a weekend-long Bootcamp. Participants in The Bootcamp will learn the concepts of the Business Model Canvas and receive legal, marketing, financial, mentor, tax and technical assistance.
"Providing Milwaukee entrepreneurs with support resources and training is critical to help cultivate a startup ecosystem in our city," said Karl Gouverneur, vice president of digital workplace, corporate solutions and head of digital innovation, Northwestern Mutual. "Growing and diversifying the talent pool is important for the success and growth of our city, and we're proud to support the Young Enterprising Society (YES) Blueprint Cultivator program, which will build up skills to help entrepreneurs from Milwaukee's central city run and grow their businesses."
The names of the 40 companies accepted into The Bootcamp will be announced in late August during the City of Milwaukee's first-ever Hip Hop Week. The Bootcamp will take place the weekend of September 7 to 9.
"I am thrilled that this project has been met with broad support," said Mayor Tom Barrett. "I applaud Young Enterprising Society for spearheading this effort. It's important for the City to invest in projects like this that spark entrepreneurial talent and grow an inclusive tech startup ecosystem in our City and jobs of the future."
Ten participants from the Bootcamp will be chosen to attend an 8-week training program called The Cultivator. These businesses will be immersed in the Business Model Canvas concepts, and receive more in-depth legal, marketing, financial, mentor, tax and technical assistance. They will also receive video footage of their journey through the program that they can use to review their progress and for marketing purposes. The Cultivator will take place every Saturday from September 22 to November 10. In addition to the Bootcamp and Cultivator, YES will host quarterly "Lunch and Learn" sessions to recruit and retain like-minded entrepreneurs.
"Milwaukee Institute is committed to thinking of the inner city as a resource rather than a problem," said Kathleen Gallagher, the Institute's Executive Director. "We appreciate the way Alderwoman Coggs spurred our resolution to get behind a program that promises to improve the inner city from within."
Young Enterprising Society is an international epicenter for financially, politically and socially progressive individuals. Serving as a hub, YES mobilizes people, information, resources and capital for the greater good of its members and society at large. YES has three primary initiatives, Project Management, Community Orchards, and a Science, Technology, Engineering, Art and Math (STEAM) program. Its STEAM program has educated thousands of students, exposing them to the latest trends and processes in technology and entrepreneurship. YES projects have helped hundreds of businesses grow and develop.
Que El-Amin and Khalif El-Amin are co-founders of Milwaukee-based Young Enterprising Society (YES), and Milwaukee natives. Que has built a social media presence with more than 25,000 followers. He led six YES Tours, which took entrepreneurs and students to cities across the U.S. so they could network, promote their businesses and sell services. Khalif was a standout basketball player for the perennial powerhouse, Rufus King International High School. As Vice President of the John H. Scott Memorial Scholarship Foundation, his leadership team represents the Fund on a local, regional, and national basis.