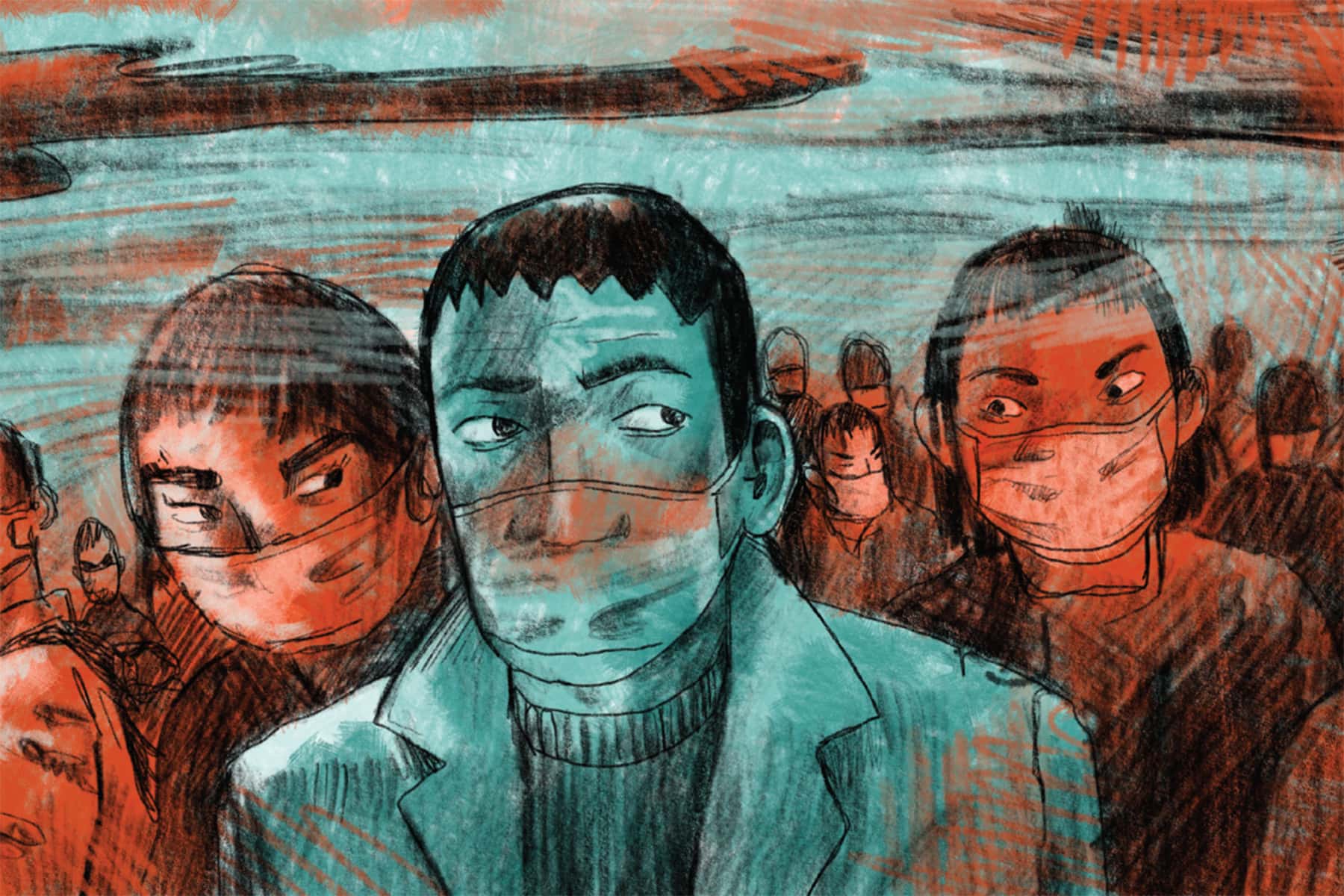 The Chinese government has quarantined Wuhan, a port city of 11 million people, and has restricted travel for more than 51 million citizens to and from 20 other cities, including Beijing, to contain the coronavirus that has sickened thousands and killed several dozens.
The order came during China's Lunar New Year celebrations, a time when people – the equivalent of the entire population of America – were on the move. The rapidly expanding outbreak has overwhelmed the Chinese hospitals and fueled fears of a global pandemic.
Health officials estimate that 100,000 people could be infected with the new coronavirus around the world. The fifth case in America was reported on January 26. A woman in Chicago was the second confirmed case after the virus was discovered in Washington state. Several other cases are being monitored in Texas, Michigan, Tennessee, Minnesota, California, New York, and Arizona.
This raises the question: Will this spread and reach a neighborhood in Milwaukee?
The Wisconsin Department of Health Services (DHS) announced on January 27 that five people were being tested for the 2019 novel coronavirus (2019-nCoV) in the state. Results were pending on those cases, and test results for an additional patient under investigation was negative.
"DHS is actively monitoring this outbreak and working with our local, state, and federal partners to be able to respond quickly and effectively when people have symptoms of this virus and a likelihood of exposure," said State Health Officer Jeanne Ayers. "While all information we have so far shows there is low risk to the general public, we take new infectious diseases seriously and are taking precautions."
The DHS has been closely coordinating with federal agencies and local health departments to stay on top of the issue. Health care providers have been asked to alert the angency if a person with recent travel to Wuhan, China has become sick with fever or respiratory symptoms.
"We know people are wondering what to do to protect themselves and their families from this virus. Our best advice is to follow the same steps for avoiding colds and flu, including staying home when you're sick, covering coughs and sneezes, and frequently washing hands," Ayers said.
People who are planning a trip to China should keep an eye on news reports and be aware of this rapidly changing situation. People who have returned from China and are feeling sick should contact their health care provider and let them know about the travel and symptoms before going to a clinic, office, or emergency room.
Am I at risk?
Not now, because currently every case of the novel coronavirus is linked to Wuhan. There are lots of different coronaviruses that group into three types. The common cold can be caused by both alpha and betacoronaviruses.
Coronavirus was never really taken that seriously until 2003, when a coronavirus jumped species – likely from bats to humans via civets – and led to SARS, or severe acute respiratory syndrome. This species-jumping ability of coronaviruses is being observed again, now in Wuhan at the seafood market. This coronavirus is in the betacoronavirus group. China has now put travel restrictions in place to limit spread from Wuhan.
What's the big concern with this virus?
For the novel coronavirus from Wuhan, there is no vaccine, and we are lacking a specific therapy. So it is key to limit spread through quarantine of infected individuals and by tracing of contacts.
"The 2019-nCoV outbreak first identified in Wuhan, China, is an emerging, rapidly evolving situation. CDC is providing updated information as it becomes available. For the most current information, please check." – Centers for Disease Control and Prevention
What is so unusual about this coronavirus?
This is a coronavirus that has never been seen in humans before. It likely came from bats, and it is much more serious than the common cold coronavirus. This is only the third time that we have seen a coronavirus jump species from animals to humans. The concern is that this coronavirus is going to behave like SARS and MERS, or Middle East respiratory syndrome in 2012, both of which were serious.
Do the deaths appear to be among people of a certain age?
Many of the early deaths were predominately in older men with pre-existing conditions, but since then has gone on to also affected healthy and younger individuals.
How can I stay safe?
First of all, you need not be concerned about catching this right now. Practice the same precautions that you would to prevent catching a cold. Viruses that cause the common cold are on surfaces of handrails and doorknobs, so wash your hands, use sanitizers and stay home when you are sick.
The
Milwaukee Independent
began reporting on what was then referred to as the mysterious "Wuhan Virus" in January 2020. Other local media did not picked-up on the story until many weeks later. Our early features focused on the economic impact, social issues, and health concerns long before other Milwaukee news organizations even mentioned the coronavirus. Over the following year, we have published hundreds of articles about the pandemic and how it has affected the lives of Milwaukee residents. This extensive body of work can be found on our
COVID-19 Special Report
page, a chronological index of links by month. Our editorial voice remains dedicated to informing the public about this health crisis for as long as it persists.
For medical resources, please visit the
CDC's COVID-19 page
or the
Wisconsin Department of Health Services
. All editorial content published by
Milwaukee Independent
can be found at
mkeind.com/COVID19
. With a mission of transformative journalism, our staff is free from commercial bias and are not influenced by corporate interests, political affiliations, or a public preferences that rewards clicks with revenue. As an influential publication that provides Milwaukee with quality journalism, our award-winning photojournalism and features have helped to achieve a range of positive social impact that enriches our community. Please join our effort by entrusting us with your contribution. Your Support Matters -
Donate Now