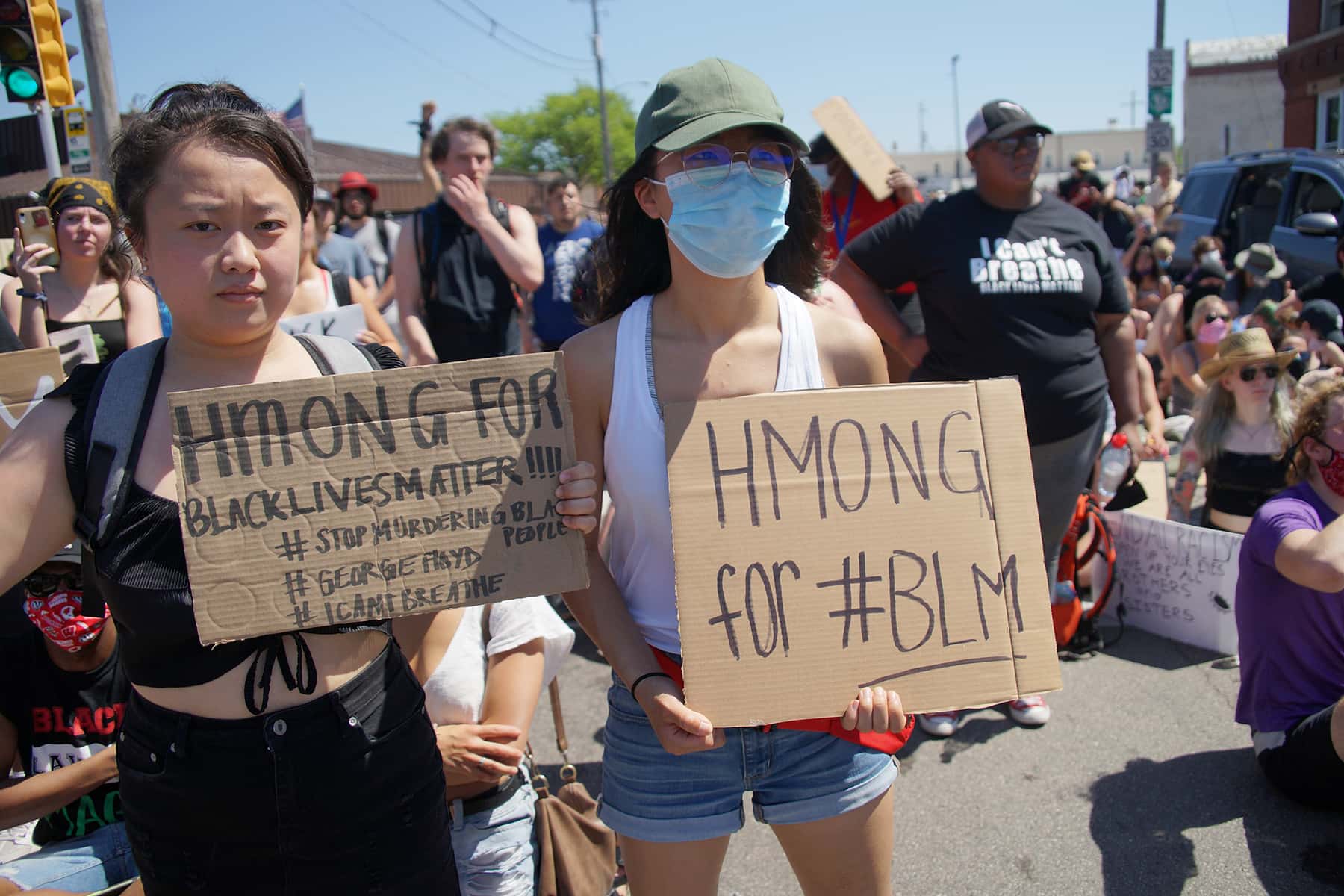 The Asian American Pacific Islander (AAPI) Coalition of Wisconsin released a statement condemning anti-Asian racism and xenophobic attacks on June 24.
The Asian American community has experienced an increase in anti-Asian racism related to COVID-19. Since March, STOP AAPI Hate has received over 1,700 reports of coronavirus discrimination from Asian Americans across the US.
"While we are combating the spread of COVID-19 and violence against our Black community, the Asian American community is also fighting against the rise of anti-Asian sentiment," said Pardeep Kaleka of AAPI Coalition of Wisconsin. "We need to come together as a united front in denouncing racism and xenophobia."
Incidents have been reported in Wisconsin ranging from graffiti to racial slurs and physical assaults while many go unreported. Because of this, the AAPI Coalition of Wisconsin was created in May 2020 to denounce hate and racism.
"It is important that policymakers, the media, and the public take action to stop and condemn racism and xenophobia to ensure the health and safety of all Americans," said Dr. Adrian Chan, UWM Professor Emeritus and OCA-WI member. "This includes refraining from using race or ethnicity to describe the virus and being conscious of media depictions when reporting on the virus."
The coalition is calling on policymakers, the media, and the public to take affirmative steps to halt and condemn racism and xenophobia, to ensure that the health and safety of all Americans are protected.
We call for policymakers to take xenophobic and racist threats seriously by publicly condemning hate acts and take action to dismantle systemic racism.

We ask everyone to refrain from using ethnicity and race to describe the virus. These practices perpetuate the racist association between the disease and Asian communities, and have the potential to both directly and indirectly incite hostility and violence toward our communities.

We urge the media to discontinue the use of photographs depicting people of Asian descent in COVID-19 coverage and seek out the voice of the Asian community.

We encourage the public to report hate incidents. Many hate crimes go unreported by victims, which hinders the ability to appropriately track and address them.
"As long as communities of color, especially Black communities, are suffering from racist oppression, none of our communities can thrive," said AAPI in a statement.
The AAPI Coalition of Wisconsin is encouraging leaders and organizations to sign on to the coalition's statement to raise awareness and prevent further incidents. Currently, they have 31 AAPI organizations from across Wisconsin, elected officials and over 40 supporting organizations including the Interfaith Conference of Greater Milwaukee, Milwaukee Bucks, Greater Milwaukee Foundation, and Milwaukee Urban League.
The Asian American Pacific Islander (AAPI) Coalition of Wisconsin unites AAPI leaders throughout the state, serving as a conduit for AAPI communities and local/municipal/state resources to come together to stand against hate and racism. Born out of a rise in anti-Asian sentiments tied to the COVID-19 pandemic, the coalition inspires action in, and across, all communities by confronting racism, connecting resources, and serving those affected by injustice.
The Coalition currently includes the following AAPI organizations and businesses: Artfluent, Burmese Rohingya Community of Wisconsin, Chin Community of Milwaukee, ElevAsian, Hmong American Leadership and Economic Development, Hmong Wisconsin Chamber of Commerce, Interfaith Conference of Greater Milwaukee, Japanese American Citizens League – WI, Meat on the Street, Milwaukee Chinese Community Center, Milwaukee Muslim Women's Coalition, National Association of Asian American Professionals, Organization of Chinese Americans – WI, Our Scholarship, Sikh Religious Society of Wisconsin, United Hmong of Wisconsin Outreach, United Lao Educational Development, Wisconsin Chinese Chamber of Commerce, Wisconsin United Coalition of Mutual Assistance Association.
These headline links feature the daily news reports published by Milwaukee Independent about the George Floyd protests, the revival of the Black Lives Matter movement that followed, and their impact on the local community in for 8 months from May to December of 2020.