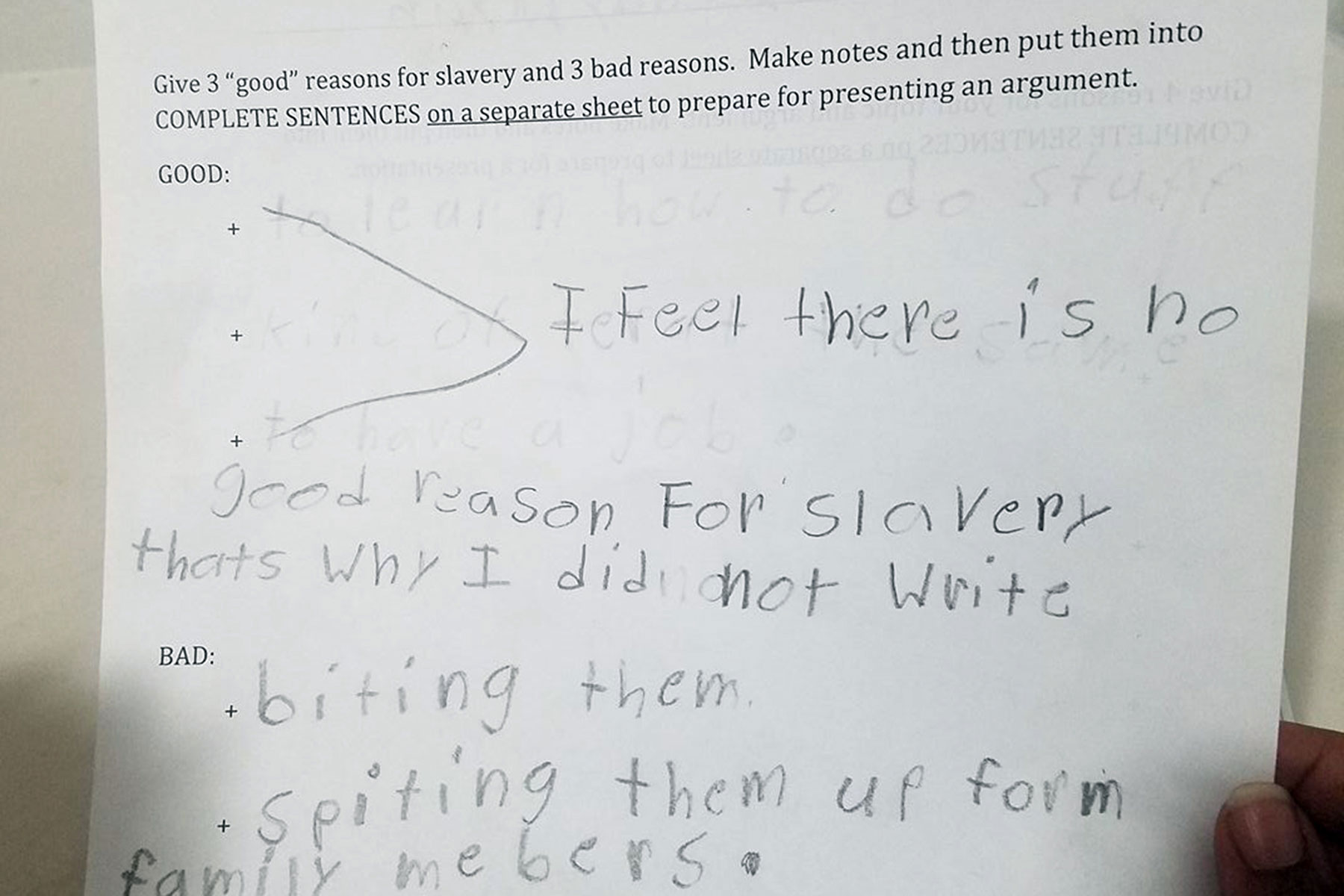 The issue of racism in education was at the center of a minor social media storm on January 9, touched off after a parent posted a photo of her son's homework assignment.
Neither the school nor the teacher were available for comment. On the topic of slavery, the assignment given to 4th graders at Our Redeemer Lutheran School in Wauwatosa asked students to "Give 3 'good' reasons for slaver and 3 bad reason… for presenting an argument."
"Does anyone else find my 4th grader's homework offensive?" asked Trameka Brown-Berry in her Facebook post.
Her son's answer to the class assignment, "I feel there is no good reason for slavery."
One parent with a child in the same class did speak with the teacher, seeking understanding for the assignment given to 9 year olds in a predominately white school.
"The teacher said before the assignment that she talked to the class about how slavery is wrong," said Vinnetta Dawson-Paul. "In so many words, she said it was to get the children ready for debates."
There was a spectrum of outrage over the assignment in comments to the original post, which many felt at minimum showed poor judgement and bad communications from the teacher.
"I was asked this question in law school and it took my breath away as an adult. Of course, they tried to clean it up and say not good, but it was beneficial to those who supported slavery. And was the foundation of income for the entire country," posted Shonta-Mari Wilkerson. "I couldn't imagine getting this question as a child. I'll play Devil's advocate though. I understand what she was trying to do, and I do think it's important for children of all races to know both sides of the argument. But it could have been written in a different way or maybe just discussed in class."