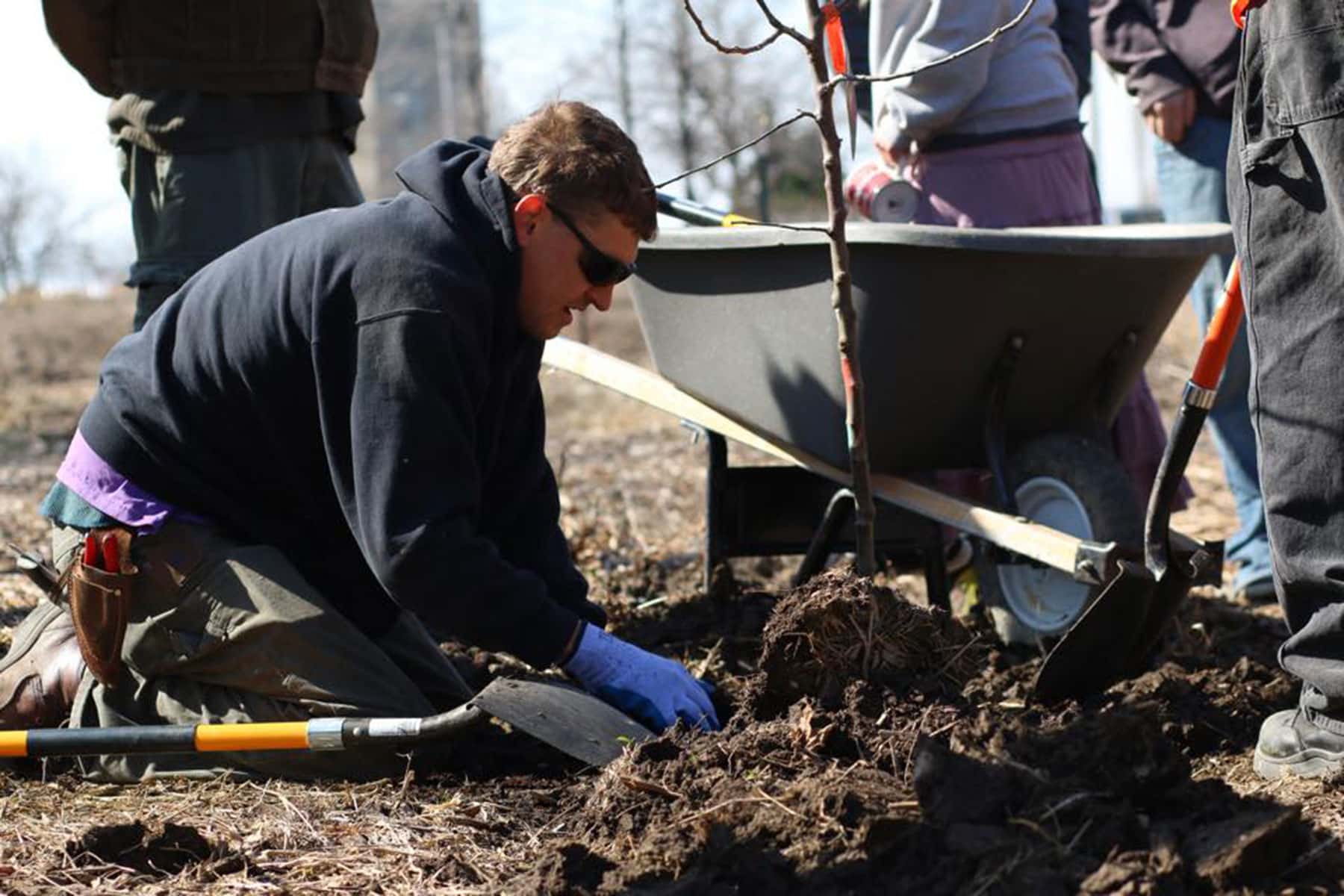 The annual Fruity Nutty Affair will be held on February 20, and is the sixth year for the Victory Garden Initiative (VGI) to organize the gala. Over two hundred of Milwaukee's most generous community members will celebrate with the winners of five community orchards, who were selected in VGI's Fruity Nutty 5 Contest.
Fruit and nut trees provide nutritious food, serve as a source of oxygen, protect against soil erosion, and keep neighborhoods cool in the summer. Planting trees strengthens relationships between neighbors, which encourages community.
The Fruity Nutty Affair will be held again this year at Villa Filomena, 1119 N. Marshall St., a location sparkling with Milwaukee history. Festivities will include live bluegrass music, a photo booth, and a silent auction with prizes focused on healing and growing. VGI will also reveal the orchard-winning neighborhoods, and share plans for the organization's future.
Food will be provided by Amilinda, Beans & Barley, Braise, Glorioso's, Irie Zulu, Kasana, Simple Cafe, Two Girls and a Farm, and Wolf Peach, with dessert by Le Reve and Purple Door Ice Cream.
The event is also an opportunity for the public to show its support for the Victory Garden Initiative's efforts to build communities that grow their own food, and create a socially just, sustainable, healthy, community-based food system.
"Human ecology has evolved into a city environment where people live, and the food ecology is a distant area in the country that is kept separate," said Gretchen Mead, Executive Director of VGI. "So our mission is to bring those two ecologies back together in a way that nature originally intended it to be."
The scope of Victory Garden's educational programs and urban agricultural projects encompass a complete cycle from soil, to seed, to plate, and composting back to soil. All these efforts are done in back yards, front yards, rooftops, and on patios. There is often a need for two of any given type of fruit and nut tree to be planted on each block in order to achieve cross-pollination.
The Fruity Nutty Campaign promotes the planting of fruit and nut trees in parks and residential yards, and the creation of neighborhood orchards and food forests throughout the city of Milwaukee. By planting fruit and nut trees, VGI hopes to protect the environment, improve public health, and strengthen the local community.
Through the Fruity Nutty Campaign, VGI has awarded 18 Fruity Nutty Orchards and planted hundreds of other fruit and nut trees, including those at Concordia Gardens. Funds raised by the Fruity Nutty Affair allow the campaign to make a difference.