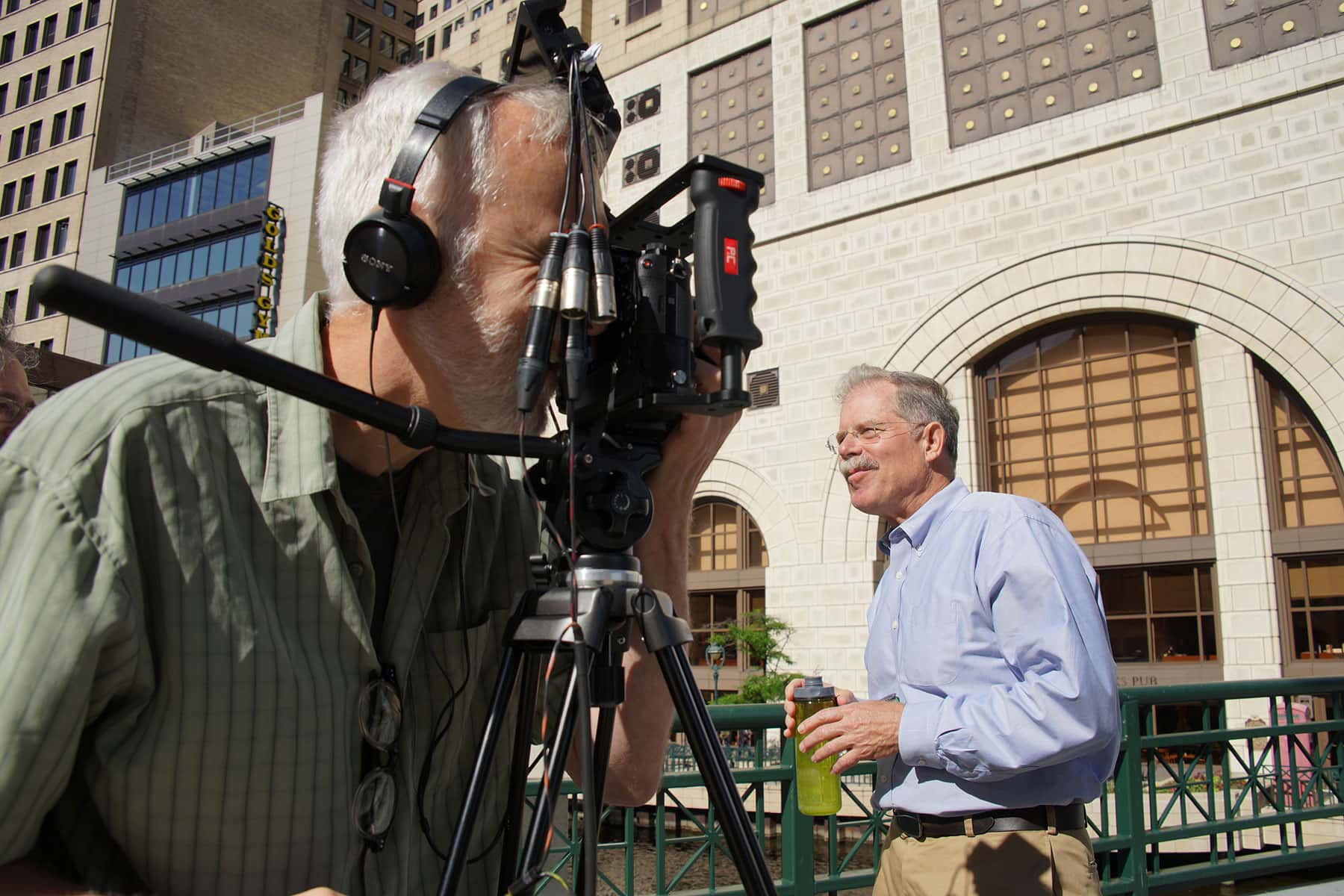 After missing his segment in the Whitefish Bay episode of "Around the Corner with John McGivern," the Milwaukee Independent caught up with John Gurda while filming scenes for his upcoming television special, part of the rebooted 10th anniversary of the award winning series "The Making of Milwaukee."
With Claudia Looze, who produced and directed the original series for MPTV, the two minute segment took two hours to film, because of the high traffic volume on location.
In a nod to the WisconsinEye documentary created by Looze and Gurda, Milwaukee: A City Built on Water, bridges were selected for filming scenes. Aside from downtown bus traffic noise and pedestrians, the film crew had to contend with the bridges constantly being raised for boats to pass along the active waterway.
These images are a behind-the-scenes look at Milwaukee's most noted historian and the WisconsinEye crew as they produced footage needed for the new program.
Read the article and view the photo essay that were produced as companion features for this news report.