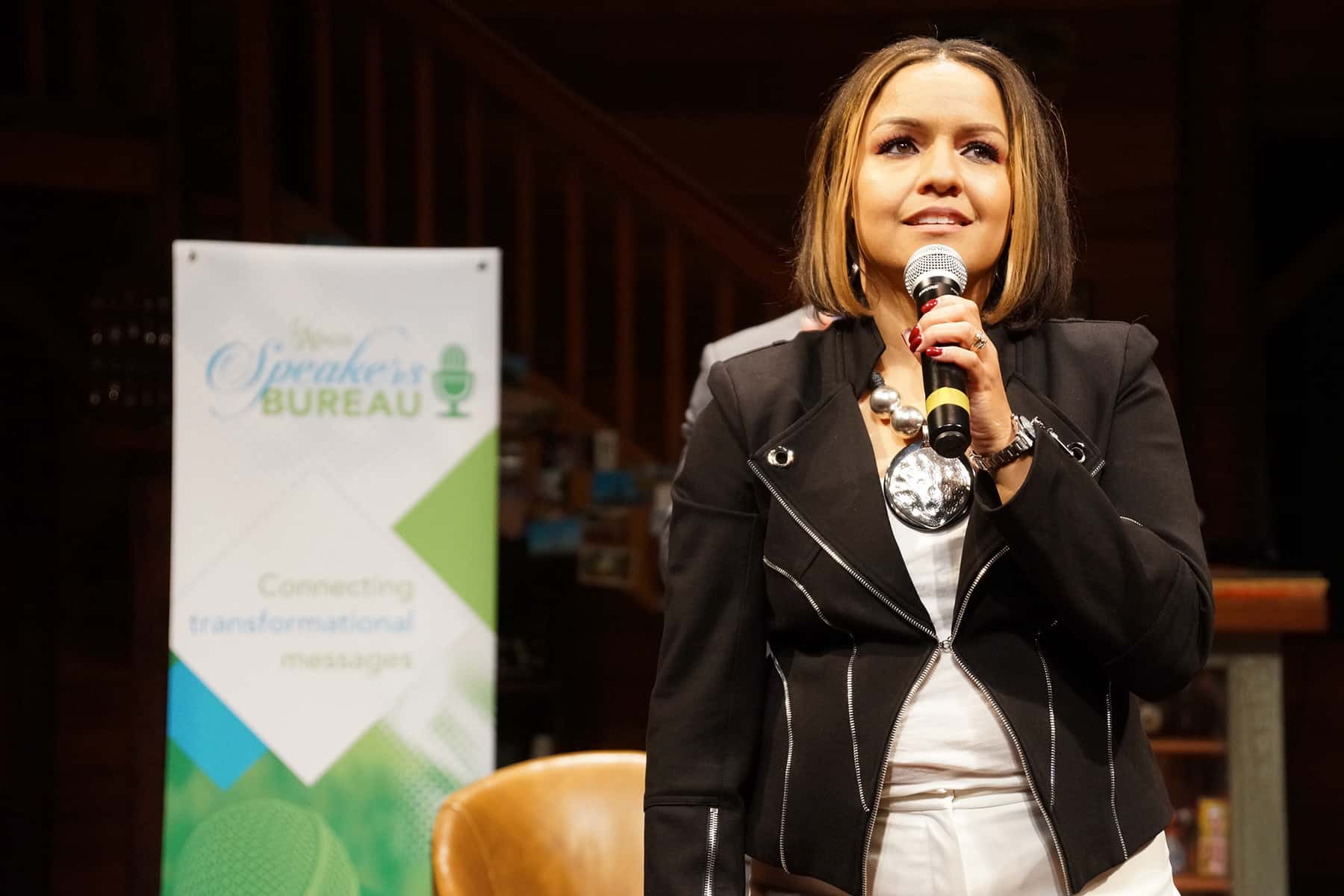 Artistic Director Mark Clements and Executive Director Chad Bauman announced the expansion of the Milwaukee Repertory Theater's leadership team on June 26, with Tammy Belton-Davis as a loaned executive Chief Diversity Officer.
The ten month appointment of Belton-Davis will focus on equity, diversity and inclusion (ED&I) strategies, engagement, and communications. As founder and principal of Athena Communications, Belton-Davis will work directly with executive leadership, board of trustees, and the consulting firm The Kaleidoscope Group, to develop, implement and measure ED&I goals for the theater. She will also serve as an internal coach on inclusiveness and diversity issues.
"We are facing two crises at the same time – one acute with COVID-19 and the other chronic stemming from hundreds of years of systemic racism. Our theater is not immune from the systems of inequality in Milwaukee and we must meet both challenges head-on," said Executive Director Chad Bauman. "Tammy has worked with Milwaukee Rep as both a volunteer and consultant for more than 7 years. In that time, she has been a passionate advocate for our work, a strategic partner in our growth, and a mentor to me. I'm thrilled she will be joining our team as a loaned executive from Athena Communications and will serve as our theater's first Chief Diversity Officer as we continue our work to ensure that our theater is welcoming and inspirational to all."
In October 2019, Milwaukee Rep's Board of Trustees unanimously adopted a new, five-year strategic plan, which centers equity, diversity and inclusion as one of the theater's top priorities. Trustees then authorized funding to engage The Kaleidoscope Group, a national ED&I consulting firm to develop an ED&I strategy.
As that work continued to build an internal ED&I skillset, the Board of Trustees and senior leadership recognized the need to expand the leadership team. Belton-Davis will be an accelerant for that important work. At the conclusion of her engagement, she will also assist the theater in a transition to a more permanent staffing structure to lead the ED&I work in the future.
"Milwaukee Rep is a vibrant cultural cornerstone of Milwaukee, and I am honored to join the leadership team over the next ten months," said Belton-Davis. "We are living through incredible times, and in this moment in history our community is looking for leadership to drive systemic change. I applaud Milwaukee Rep for exercising the accountability, courage, and commitment required to achieve equity that truly represents our ideal community. I am committed to working with the team to successfully implement the ED&I work Milwaukee Rep has already begun. Together, we will build a better theater for the future of Milwaukee and this community."
With a background spanning over two decades in government, education, and public relations, Belton-Davis merged her love of policy, advocacy, and community with communications by launching Athena Communications in 2009.