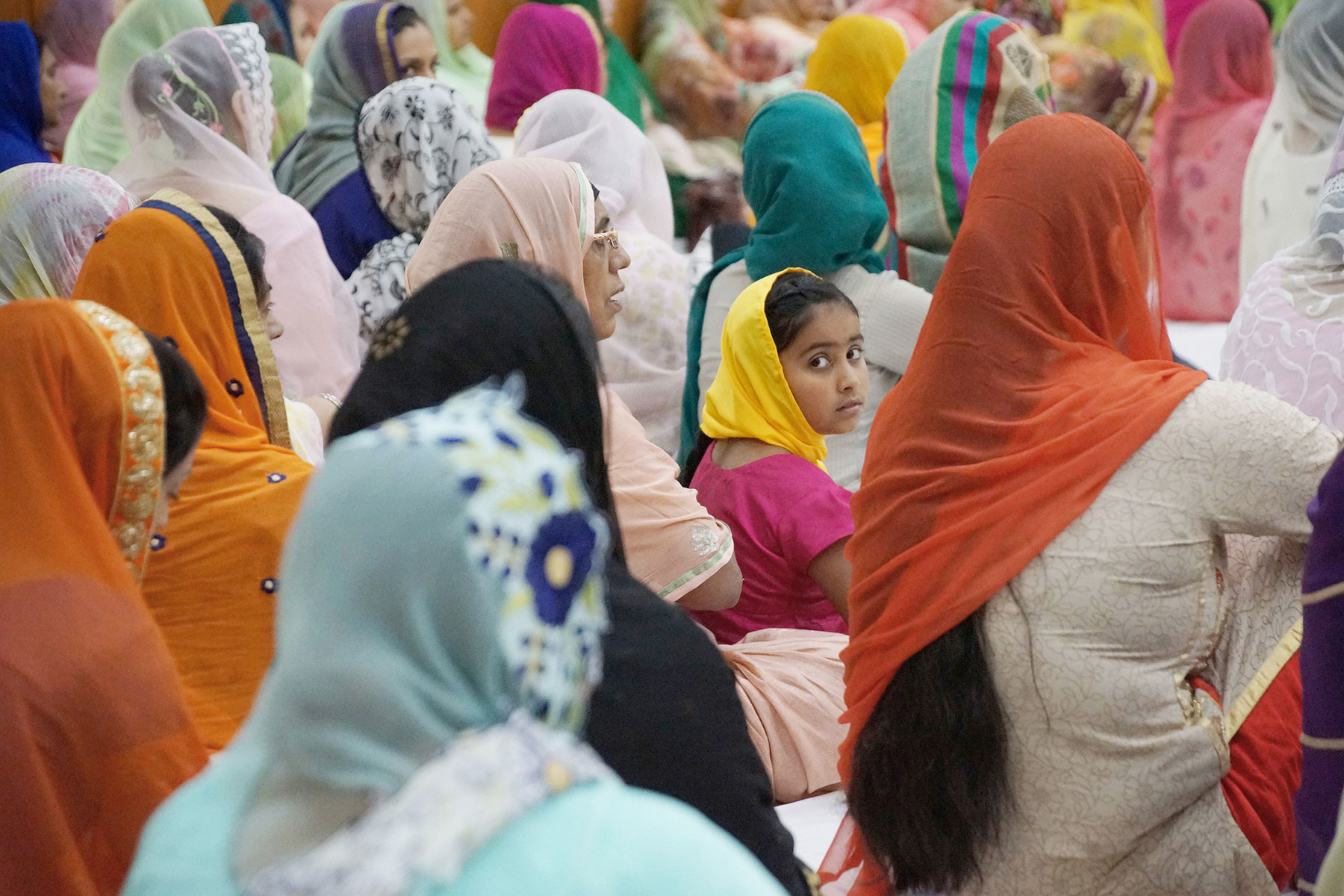 In the memory of Paramjit Kaur, Satwant Singh Kaleka, Prakash Singh, Sita Singh, Ranjit Singh, and Suveg Singh.
"How is your community doing?" is the most common question we have been asked since the 2012 Sikh Temple Shooting in Oak Creek. My reply has always been, "we are in great spirits, we are in Chardi Kala (Relentless Optimism)."
While most respond with an understanding nod, I sometimes see uncertainty in their eyes. How can a community be doing well after one of the deadliest hate crimes was committed in a place of sanctuary?
To Sikhs, there is nothing better than to live a life of service and equality, to be humble, and to see the creator in all people. There is no better death than one of sacrifice and martyrdom.
There is a requirement, to be honest, in our consciousness around suffering and pain. An introspection of our feelings surrounding loss. When we can honor our pain, then we can truly have gratitude for life. Therefore, we can exist in a perpetual state of bliss because we focus less attention to the physical reality while giving more attention to our spiritual struggles.
This spiritual struggle is not without complexity, and we call this process becoming ONE, or becoming "Ek." Connection is the ultimate purpose, and the ultimate connection is becoming one spiritually with the creator. We deem the creator to be omnipresent, internal and external, and an unlimited force that some would call the soul.
Consciousness around pain is necessary to gain spiritual depth. We meditate to become whole by connecting mind, body, and spirit. Disconnection is the enemy. Dividing the mind from emotion can cause overthinking and under feeling, or over feeling and under thinking, so we strive for balance.
For example, sadness needs insight regarding for whom, why, and what the sadness entails. To not develop insight into feelings is to not derive purpose, and pain without purpose is pointless. Purpose derived from pain is the most powerful.
After six years, I think back to this shooter who encompassed hatred, and while we feel the sting of loss and the ache of grief, the pain of his hatred did not overwhelm us. It made us stronger. It made us more powerful.
It helped us gain a broader family, one which we call the great human family. A family that has decided, day after day, that the way that we will all more forward is to become connected. One that understands that if we have to honor the pain of our country's wounds, we can genuinely heal.
We are in great spirits because we are healing, and the question of, "how is your community doing" is an illusion. This is not just my community, this is your community. So, the question should actually be, "how is our community doing?"
My answer will be the same, "we are all in great spirits."
For the past five years, the Sikh Temple of Wisconsin organized the Chardhi Kala 6k Run to honor the victims of August 5, 2012 and turn the tragedy into a public triumph. For 2018, there was no such event in order to give families, individuals, and survivors a time to sit and reflect together as a community. A three-day prayer ceremony took place over the anniversary weekend, with closing thoughts and remarks on August 5, 2018 at the Oak Creek Gurudwara. The Milwaukee Independent covered the 6K for the past two years, and attended the prayer service this year to document its message of love. These images share that experience of reflection.