Stolen MTCS bus shelter artwork returned after released video shows heist mastermind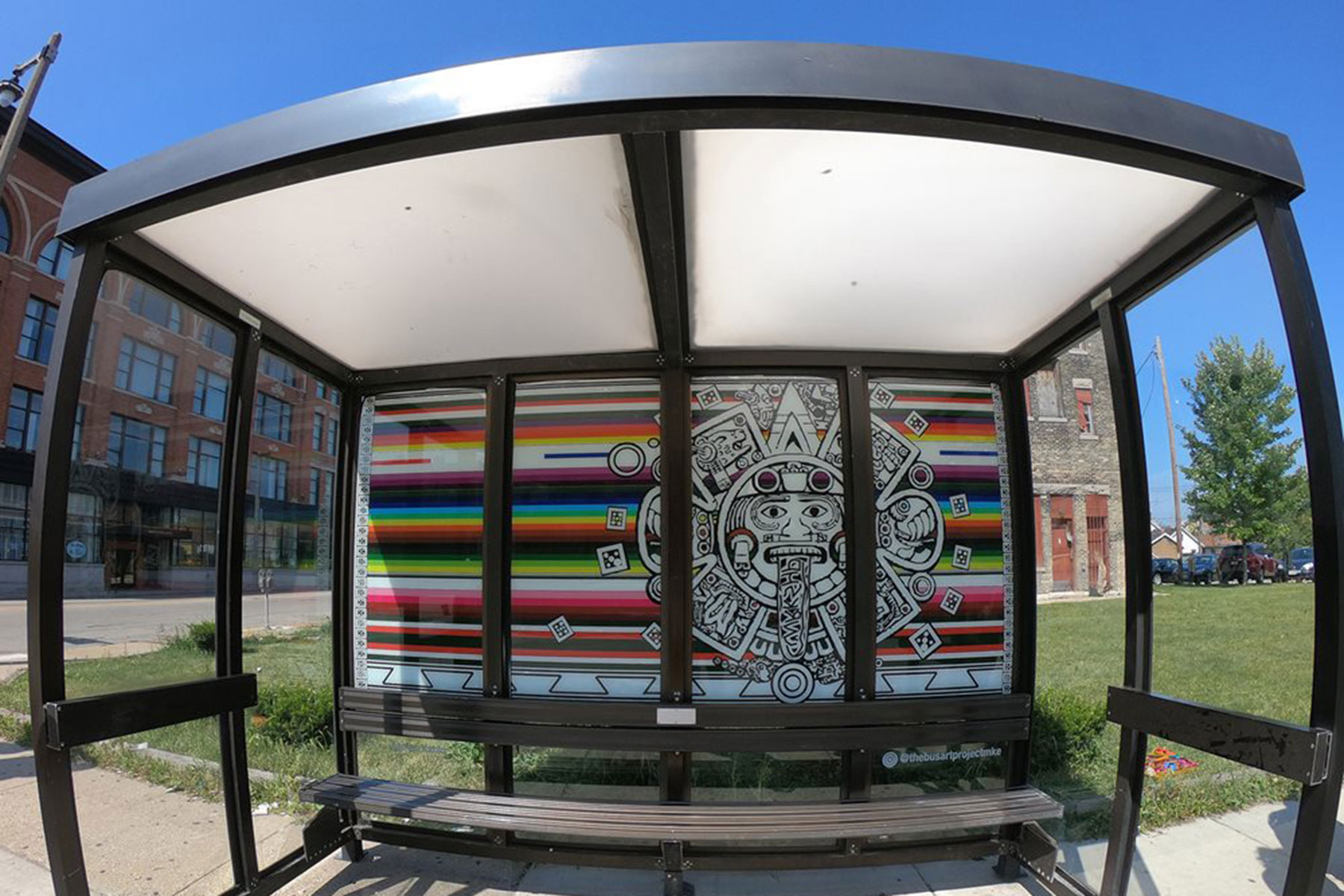 The strange story of artwork stolen from a Milwaukee County Transit System (MCTS) bus shelter took an unusual twist when the unique piece was returned to where it had been stolen.
Some individual placed the artwork back on the shelter on September 22, one day after the thief's image was featured in local news reports. However, the art was damaged during its heist and will still need to be replaced.
"Colorful Serape" by Gloria Ruiz-Santos, was first installed on the bus shelter at 6th Street and National Avenue on July 30. Her artwork is part of the popular and innovate Bus Shelter Art Project that MCTS kicked off this past summer.
The piece was stolen on September 10 by a man who was caught on surveillance video from across the street, and also because he used a MCTS bus to escape the crime scene. All the video and pictures have been shared with Milwaukee police, who are investigating the crime. Anyone who recognizes the suspect should contact police at 414-933-4444.
The theft preceded another batch of stolen art, taken mere hours after their installation at Milwaukee's Black Cat Alley on the East Side of town. That robbery occurred during Doors Open on September 23, also in daylight and a crowded space.
The Bus Shelter Art Project is a collaboration between MCTS and The Bus Art Project MKE to spread art across Milwaukee County. The Bus Art Project MKE works with the artists and raises money to pay for the production and installation of the art, then MCTS provides the space. In 2018, seven original pieces of art were produced and installed in bus shelters throughout the community, with more planned in future years.