Stage production of "Driving Miss Daisy" comes to Milwaukee with a message still relevant today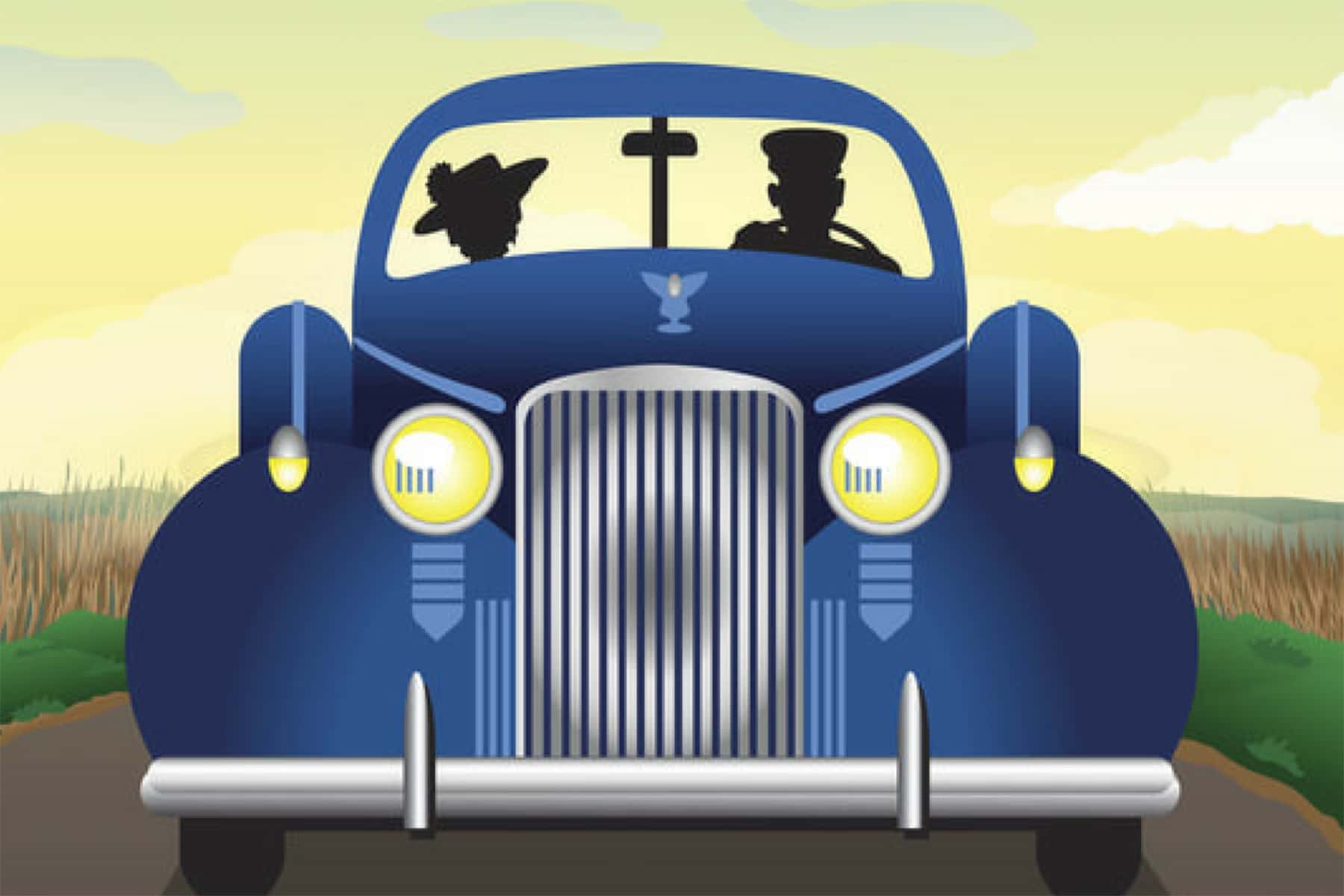 The Village Playhouse will continue its tradition of presenting quality theatre with the Pulitzer-Prize winning masterpiece, "Driving Miss Daisy" from February 8 to 24.
Directed by Mary Breitrick, the play takes a dramatic look at status and racism in the South during the mid-twentieth century. Set in Atlanta, "Driving Miss Daisy" tells the story of an elderly Jewish widow, Daisy Werthan, and her chauffeur, Hoke Coleburn.
"It's been wonderful working with such an incredibly talented cast on such a wonderful script. 'Driving Miss Daisy' has been one of my favorite stories since seeing the movie, and I hope we convey its message to our audience," said Breitrick.
At first, Daisy is determined to maintain her independence and resists being forced to rely on a black man to drive her from one place to the next, at the insistence of her son, Boolie, after she crashes her car. Gradually, Hoke wins her over and, during the 25-year span of the play, the two develop a deep-rooted friendship that navigates through the ups and downs of life in the Jim Crow era South.
"Of course, a play about a black chauffeur and a white employer in the South, in the years 1948 to 1973, touches on racism and differences based on race," said Mary Buschel, who will star in the title role. "One sees this in the attitudes and comments of Hoke and Daisy and Boolie. But in the end, this is a story of the heart, of people who know each other through many years and grow to appreciate and have affection for one another."
"Driving Miss Daisy" is a delicate depiction of racial tensions, the passage of time, and the experience of aging. Written in 1987, playwright Alfred Uhry created two outsiders who come to a mutual respect grounded in their independence, strength, and stubborn integrity.
"During a time when racism remains one of the deepest wounds in this country," added Buschel, "this play portrays an aspect of healing that very wound."
It was a time when racial tension was the norm and cultural misunderstandings ran rampant. Although Daisy is a strong-willed Jewish woman who is not afraid to express her racial biases, at the end of the day, she realizes that their differences do not prevent Hoke from becoming a loyal and caring friend.
"This is a delicate subject matter that MUST be discussed," said Sorensen. "I like the way each scene transitions to the next and the fact that the passage of time in this play cannot be ignored. The show is funny and deep and well-written.
Minimal set pieces and all of three characters will tell a powerful story to the Milwaukee audience. Andre Lee Ellis, actor, director, community organizer, founder of "We Got This" and "500 Black Tuxedos" events, plays the role of Hoke Coleburn, the chauffeur. Scott Sorensen, Village Playhouse veteran actor, plays Boolie Werthan, son of Ms. Daisy.
I know some of the dialogue will make people uncomfortable. But that's what theater is and that's what theater does, right? Theater should cause people to take pause and think about the past, the present and the future; it should be an eye-opening experience," added Sorensen. "If done well, theater should start conversations that last long after the curtain falls."
To celebrate the Village Playhouse's 40th Season, anyone who was a part of the inaugural 1978-1979 season is to attend any of the 40th Season shows at no charge.