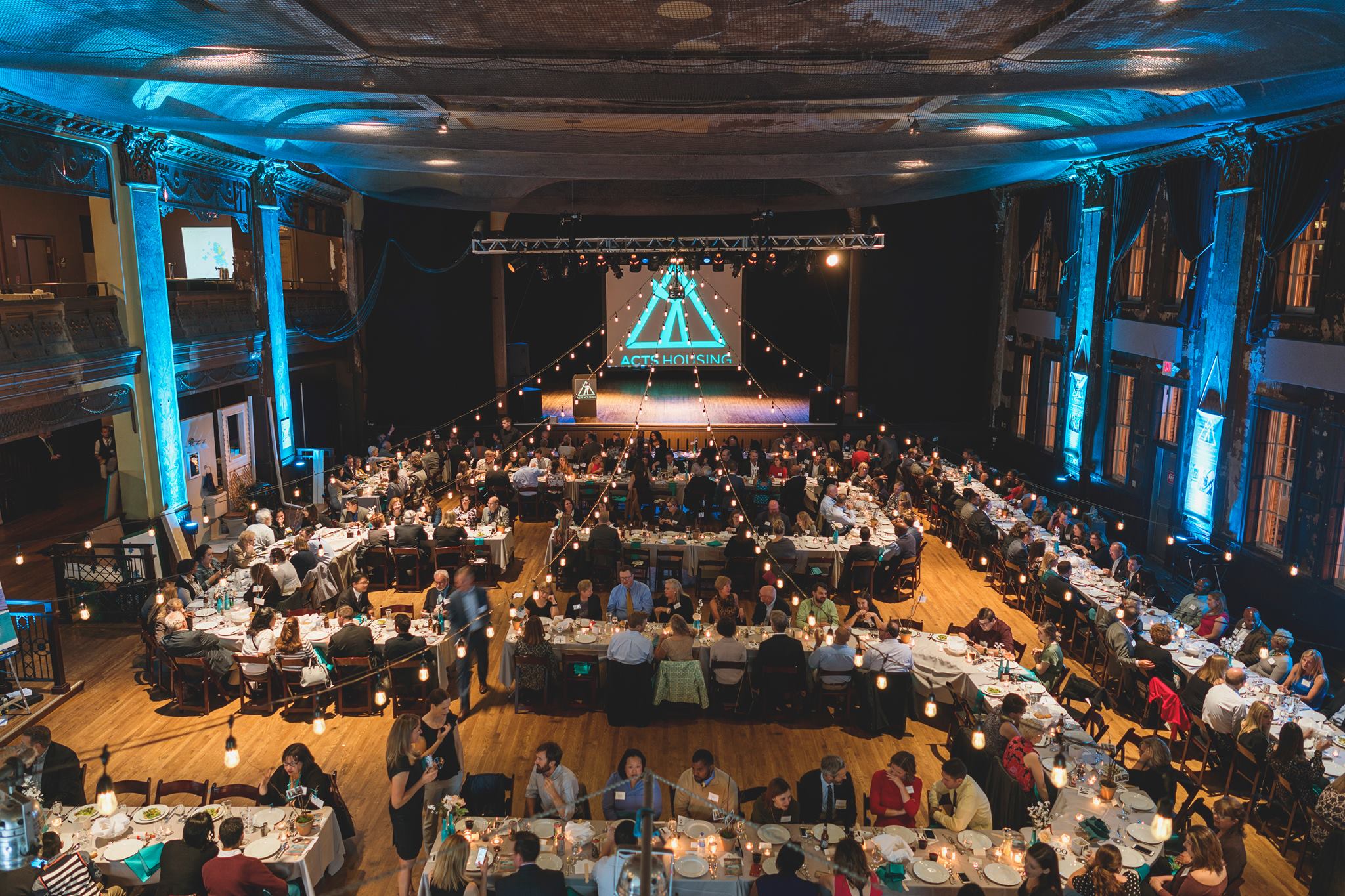 Barbara Hudson rented a home from her brother until he became ill and lost the home to foreclosure.
She wanted to purchase the home on West Galena, but her credit history was a roadblock. One day she found an ACTS Housing Orientation flyer on her door. Three years after attending an ACTS orientation, Barbara owns her home.
On September 28, ACTS Housing celebrated Milwaukee families who, like Barbara, have completed the ACTS process and now own their own homes at the "Longest Neighborhood Table" event.
ACTS Housing, founded in 1995, has empowered over 2,200 families to become homeowners—167 in 2016 alone – through credit counseling, real estate sales and home rehab counseling. So far in 2017, 30 foreclosed homes have been reclaimed and 86 families own their home.
ACTS homeowners are known for their hospitality. To replicate that hospitality families, supporters, donors, volunteers and more will gather for dinner around a 300-foot-long table, enjoy neighborhood appetizers, bid on live and silent auction items and hear from the featured speaker: Barbara Hudson.
"ACTS Housing is providing hard working families with more than just a house – they are providing an opportunity to create a strong foundation for their future generations," said Deanna Singh, president of Dohmen Foundation and event co-chair. "There is an obvious, natural link between a child's education and their home life, so I wanted to get involved with an agency that was doing good work in the housing space."
Providing a strong foundation for future generations is a common theme among ACTS homeowners and was especially true for Barbara Hudson.
"I really wanted a home for my family," Hudson said. "I want to be able to provide a place in case they ever need it."
Last year, the Longest Neighborhood Table event raised $138,000. All proceeds from this year's fundraising effort will again be reinvested into ACTS programs.