Milwaukee passes first conversion therapy ban in Wisconsin to protect LGBT youth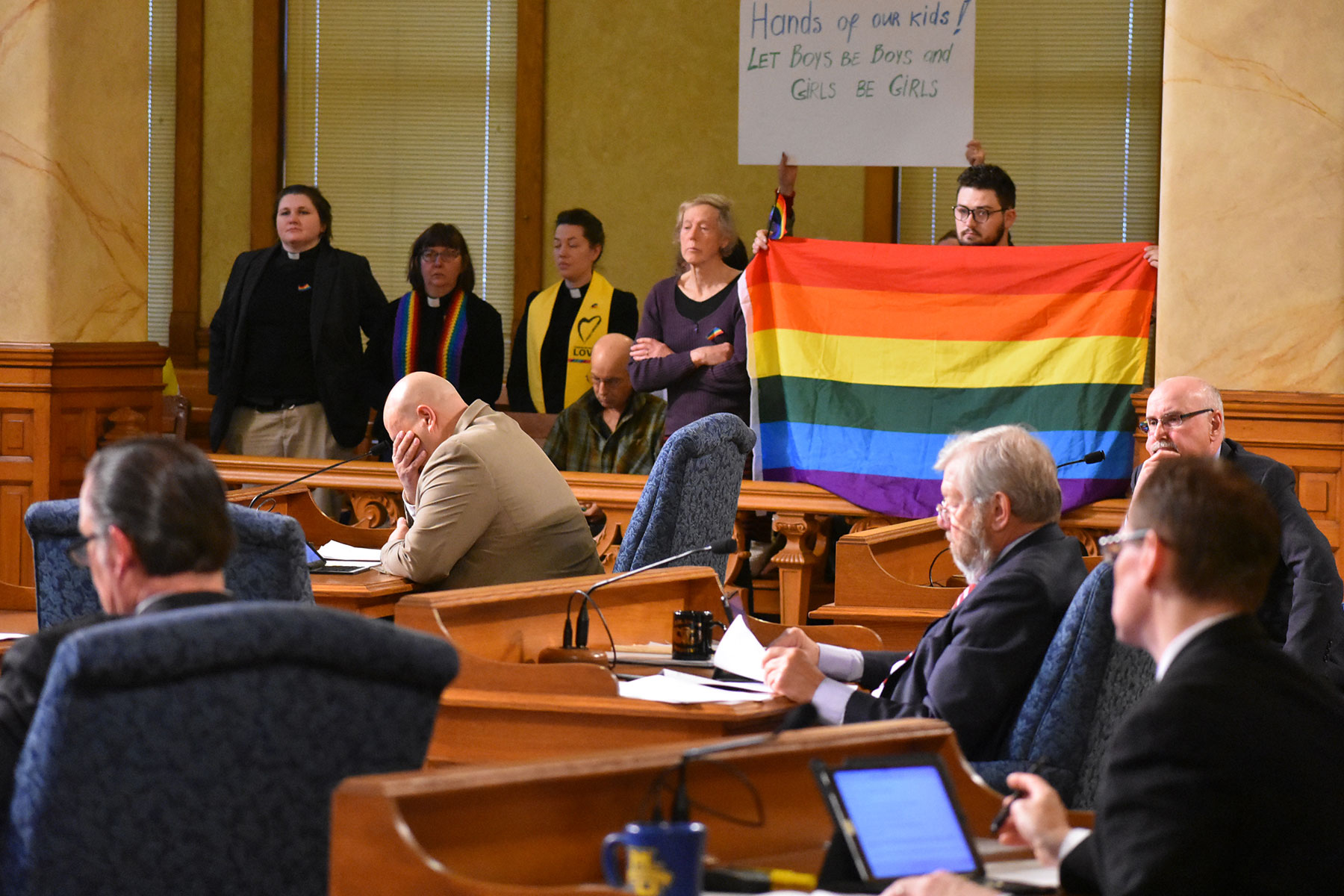 The Milwaukee Common Council for passed a measure protecting LGBT youth from the dangerous and discredited practice of so-called "conversion therapy."
The ordinance prohibits licensed mental health professionals from engaging in conversion therapy with minors and carries a civil penalty for each violation. Milwaukee is the first city in Wisconsin to pass such a measure.
"The majority agreed that conversion therapy, the practice of trying to change a person's sexual orientation by utilizing violent and damaging methods, has no place in the City of Milwaukee," said Alderman Cavalier "Chevy" Johnson in a statement. "Conversion therapy has been found to cause long-lasting harmful effects including depression, suicidality, and substance abuse. The practice is scientifically unfounded and has been refuted by virtually every major medical and psychological organization in the United States."
The vote on March 27 came amid a charged environment in City Hall. Supporters of the ban applauded and waved a rainbow-colored flag, while opponents yelled at Common Council members. Two of the 15 council members voted no. The ordinance was sent to Mayor Tom Barrett who plans to sign it before April 7.
"No child should be subjected to the abusive practice of so-called conversion therapy, which has been rejected by every major medical and mental health organization," said HRC Wisconsin State Manager Wendy Strout. "We thank the Milwaukee Common Council and the team at the Milwaukee LGBT Center for putting the well-being and safety of our children first, and hope their leadership can be an example to cities across the state."
There is no credible evidence that conversion therapy can change a person's sexual orientation or gender identity or expression. To the contrary, research has clearly shown that these practices pose devastating health risks for LGBT young people such as depression, decreased self-esteem, substance abuse, homelessness, and even suicidal behavior. The dangerous practice is condemned by every major medical and mental health organization, including the American Psychiatric Association, American Psychological Association, and American Medical Association.
Nine state and several cities have bans on conversion therapy but there is no statewide prohibition in Wisconsin. In addition to Milwaukee, a growing number of municipalities across the country, including cities in Pennsylvania, Ohio and Florida, have enacted similar crucial protections. Connecticut, California, the District of Columbia, Illinois, Nevada, New Jersey, New York, New Mexico, Oregon, Rhode Island, and Vermont all have laws or regulations protecting youth from this abusive practice.
"This ordinance is about protecting our youth," said Martha Laning, chair of the Democratic Party of Wisconsin. "The LGBT youth in Milwaukee deserve their community's support and their community's protection from this harmful practice."
According to a recent report by the Williams Institute at UCLA School of Law, an estimated 20,000 LGBT minors in jurisdictions without protections will be subjected to conversion therapy by a licensed healthcare professional if officials fail to act.
"Conversion therapy," sometimes referred to as "sexual orientation change efforts" or "reparative therapy," encompasses a range of dangerous practices that seek to change an individual's sexual orientation or gender identity or expression. These practices are based on the false premise that being LGBT is a mental illness that needs to be "cured," a theory that has been rejected for decades by every major medical and mental health organization.