A reflection of Values: Milwaukee to represent aspirations for a new national direction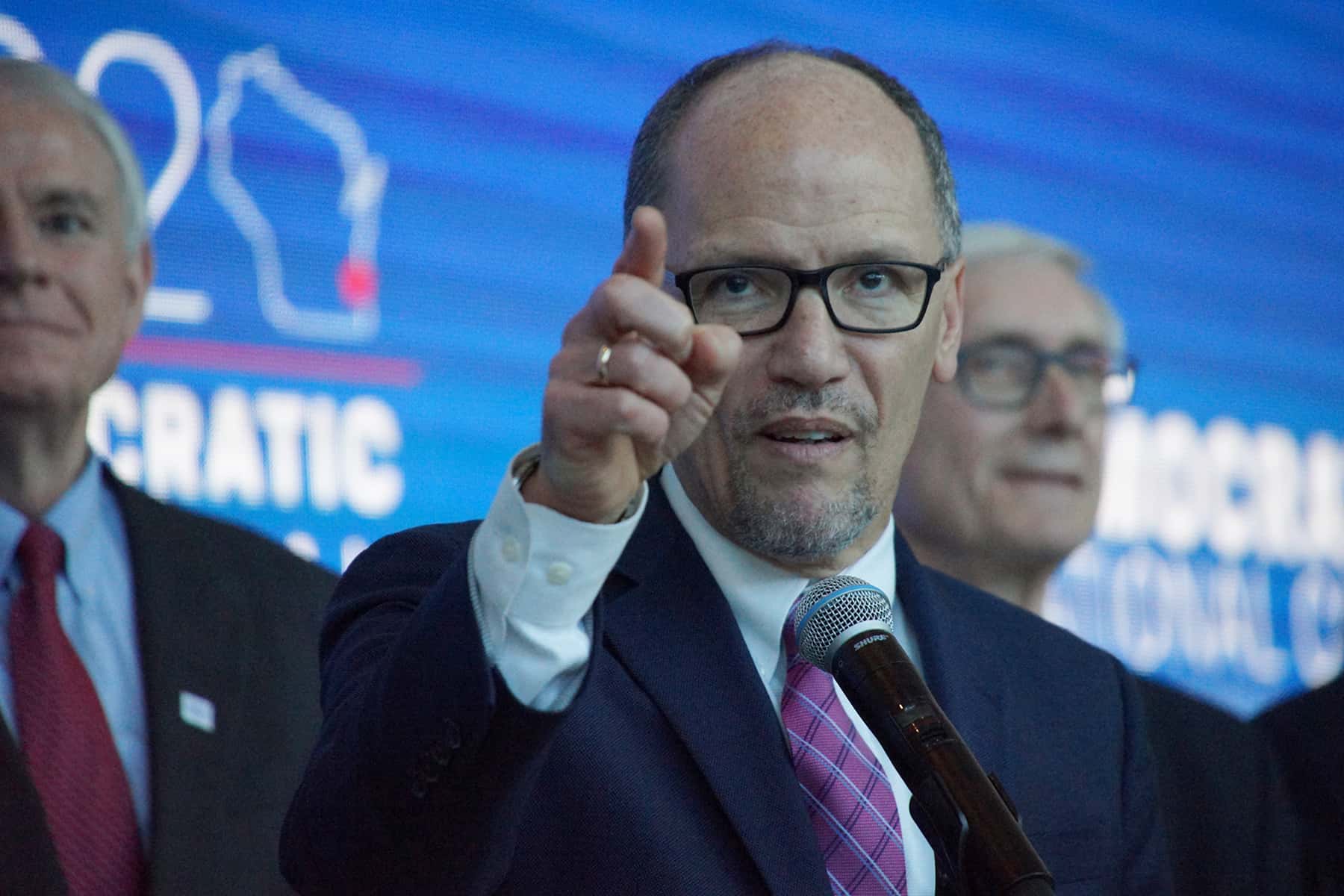 Chair of the Democratic National Committee, Tom Perez, announced the party's decision to host the 2020 National Convention in Milwaukee on March 11, as a reflection of the city's values and a strategic part of re-taking the White House.
Perez said Milwaukee's status as a majority-minority city represented the party's diversity, and its union history reflected the party's commitment to organized labor. Wisconsin also had tradition of protecting the environment and promoting education.
"Where we hold a convention is a very strong statement of our values," said Perez. "It's a very strong statement of who we are as a party and who and what we're fighting for."
During his news conference at the Fiserv Forum highlighted, Perez highlighted the damage done to Milwaukee under former Governor Scott Walker, and contrasted those policies with the priorities of Governor Tony Evers.
"If we're going to take back the White House, restore the guard rails of our democracy, and make government work for American families, we need to earn it. We need to fight alongside our brothers and sisters in labor to build a brighter future together, and empower the diversity of our party and country. This choice is a statement of our values, and I'm thrilled Milwaukee will host the 2020 Democratic National Convention. The Democratic Party is the party of working people, and Milwaukee is a city of working people. We saw in this last election what we can accomplish when we come together, invest, and fight for working people, and that was proven right here in Wisconsin. I want to thank the leaders in Houston and Miami for all their hard work throughout this process. They both put forward competitive proposals that I'm sure will lead them to hosting future conventions." – Tom Perez
Leading up to the announcement, some questioned if the city had enough hotel rooms to host a national convention, and if it could provide entertainment options for convention attendees that could rival the other finalist cities of Miami and Houston. Wisconsin Democrats vowed that they were up to the challenge.
"The next time someone tries to say Milwaukee can't handle something, or Milwaukee is too small or not capable, this is our punch back," said Alex Lasry Senior Vice President of the Milwaukee Bucks and part of the city's bid to land the convention. "This is our evidence that we can do anything we want when we reach for it."
Democrats also touted the expectation that the convention will draw more than 50,000 visitors when it comes to the city from July 13 to 16, 2020. Supporters have predicted it would have an economic impact of $200 million on the region, and the committee created to help secure the convention said an estimated 1,500 events will occur outside the Fiserv Forum.
Perez said the city had raised $11 million in hard commitments for the convention, more than twice what the other two finalist cities had offered. Mayor Tom Barrett said no city tax dollars would be used for the convention, and Governor Evers said the same of state money.
Mayor Barrett vowed the city "will not disappoint," while acknowledging 12,000 volunteers would be needed for the convention. He also touted the event as an opportunity to show off what is a downtown renaissance, anchored by the Bucks arena that was built through a combination of tax dollars and private money.
"This is a great day for the city of Milwaukee and for the state of Wisconsin," said Mayor Barrett. "Milwaukee is a first-class city, and we are ready to showcase Milwaukee on one of the largest stages in the world. "This isn't old Milwaukee. This is new Milwaukee."
The party's selection of Milwaukee will be the first time since 1916 that its national convention was in a Midwestern city other than Chicago. Before 2016, Republicans had not won Wisconsin since 1984. Trump added Michigan, Ohio, and Pennsylvania to upset Hillary Clinton.
In recent weeks, top Midwestern Democrats and business leaders engaged in a frenzied effort to bring the convention to their region, insisting that holding it in Wisconsin would help repair the frayed relationship between the party and heartland voters.
"Democrats have not held a convention in the Midwest since 1996, and a Milwaukee convention would send a strong message to the nation that winning America's heartland is a priority in the 2020 election cycle and beyond," a group of Democratic senators wrote. "Wisconsin is a state with a deep progressive and Democratic history. It is an ideal place for our party to showcase our values, priorities and agenda in our commitment to fight for everyday Americans."
The Milwaukee bid committee included Milwaukee Mayor Tom Barrett, Milwaukee County Executive Chris Abele, Senator Tammy Baldwin, Governor Tony Evers, Lt. Governor Mandela Barnes, Congresswoman Gwen Moore, and Milwaukee Bucks Senior Vice President Alex Lasry.