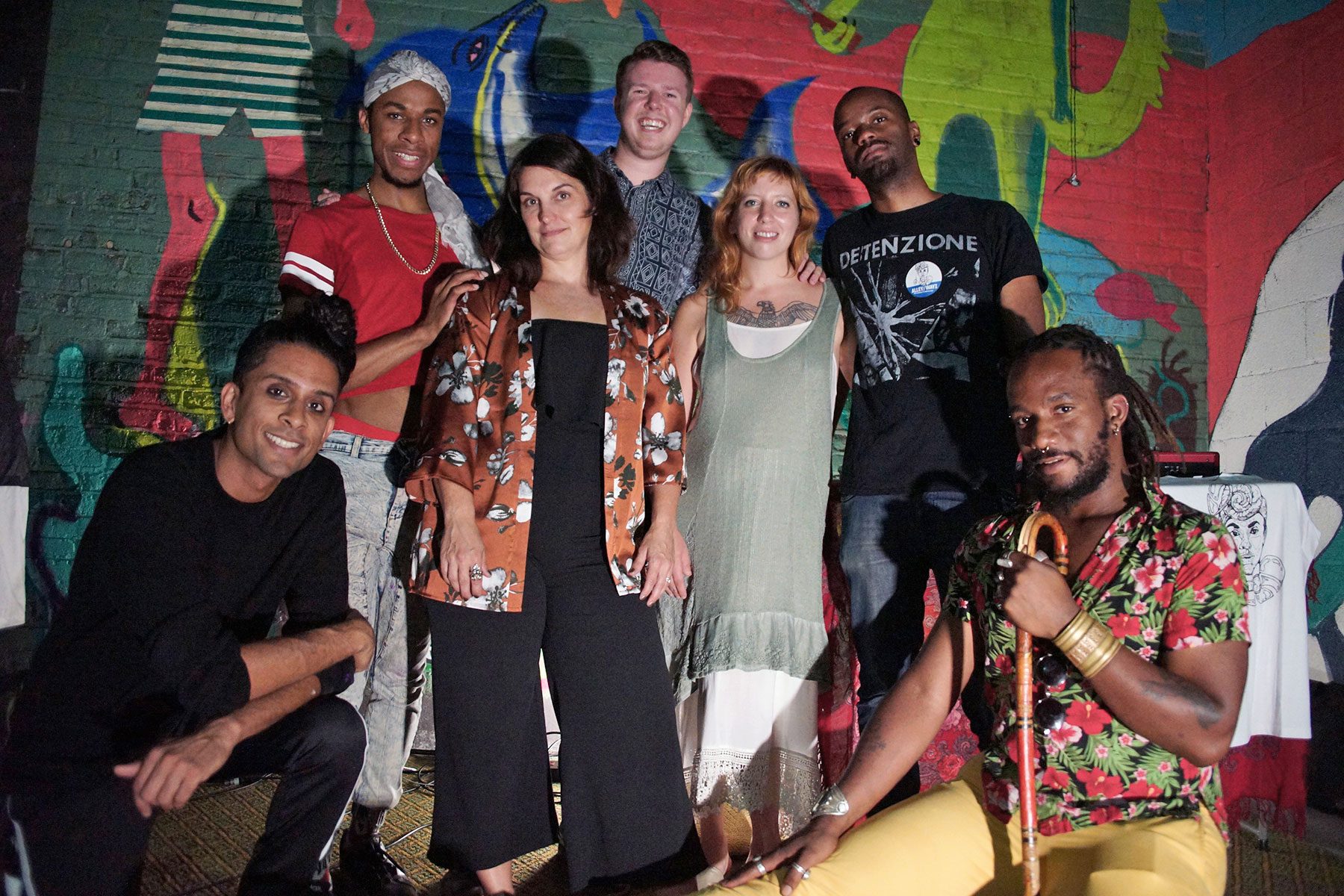 The AlleyWayz live performance series of acoustic concerts took place over the summer in the Black Cat Alley District of Milwaukee's East Side, showcasing five emerging Milwaukee musicians in partnership with five muralists.
The format presented an intimate venue with engaging performances, attended by hundreds of local residents and an online audience. The series came together as a collaboration of creatives from across the city, organized by Aaron Davis, experience designer with BLK SHP; Enrique Rodriguez, founder of Magic Studios; and Stacey Williams-Ng, program director of Black Cat Alley.
"This was exactly the kind of thing we hoped would happen with Black Cat Alley, when it was developed," said Williams-Ng. "In fact, it's even beyond anything we could have planned ourselves. But that's exactly the point, it was our wish that the location would take on a life of its own. The community has really embraced it as a destination."
AlleyWayz hosted three performances every other Sunday, July 22 with Nickel & Rose, August 5 with Lorde Fredd33, and August 19 with Lex Allen. The musicians each performed a set in front of a mural of their choosing. The kick off of AlleyWayz took place in conjunction with Black Cat Alley's "Microcosm" mural festival.
"We had the unique opportunity to continue a strong Milwaukee tradition of appreciating our local musicians, and our local art scene, then giving the larger community a chance to do the same," said Davis.
The "tiny concert" mural series was filmed by videographer, Jeff Cannady of PWR FWD Media. The audio is presented here, with an explicit language advisory where noted. The photos show highlights from each of the performances.
* Advisory – Explicit Language
* Advisory – Explicit Language