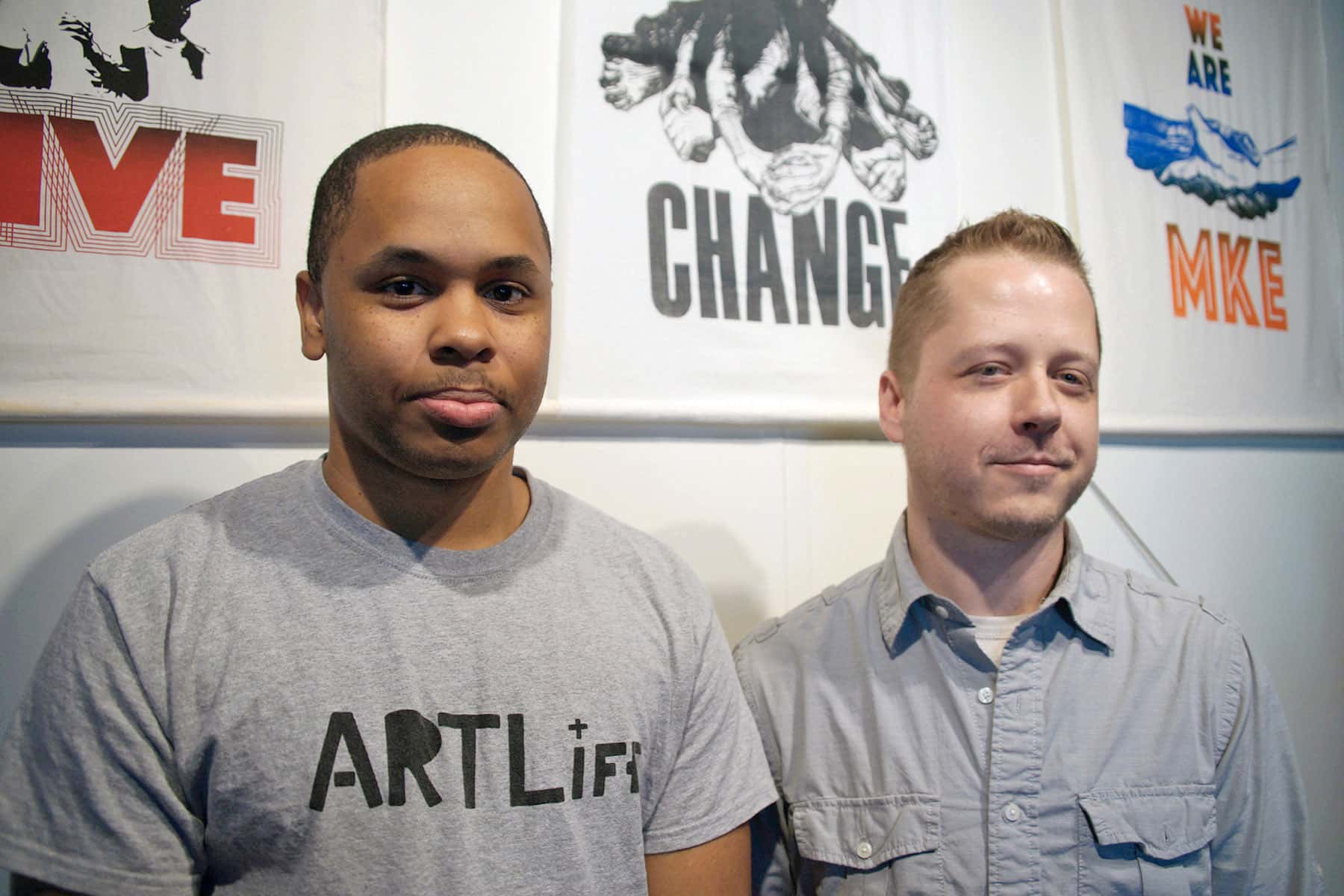 RedLine Milwaukee presented "Revolution Spoken By C.M.P." on November 12 as a companion to its CultureJam MKE exhibition.
The performance was hosted by creative professional Christopher McIntyre Perceptions, and featured local wordsmiths that included Brit Nicole, Thomas Leonard, Samuel Succes Iam Alford, Kavon Cortez-Jones, Javon Shakir Hill, Chad M. Piechocki, Blanche Brown, and Alea Cross. Several dozen visitors attended the public event in support of its message.
"Christopher McIntyre Perceptions has been doing amazing things, whether it's through visual art, or speaking, or film. So I just presented him with the opportunity to do a spoken word event at RedLine, and he ran with it," said Jeff Redmon, Exhibitions Manager for RedLine Milwaukee. "He created the program and put together this really amazing event that coincides with the exhibition."
"Revolution Spoken" was a performance version of the curated exhibit that focused on the subject of revolution, as a transformative experience, at home and overseas. It was also a collaboration between Redmon and Perceptions. The art form of spoken word was used as the method to educate the public about the topic, and the verbal message was supplemental to the gallery's visual art.
"It highlights human emotion and human reaction to things that may or may not be in their control," explained Perceptions. "Art has always been a conduit of expression, as well as immortalizing a time by capturing a moment. In this information age, we are able to immortalize ourselves and etch the hieroglyphics of our story into history."
This was the fifth show in the Culture Jam MKE series. Each one has had a slightly different theme, but they all revolved around artists challenging dominant notions about society and imbalances. The theme of revolution was picked because of how people felt from exposure to a long and unsettling political season, and the topic allowed artists to address many of the issues surrounding it.
"We all have common ground and that's literally the ground that we stand upon," said Perceptions. "We might be different and we might not think the same, but there is something that drives us together, and that is the love of Milwaukee and wanting to make it become a better place."
RedLine Milwaukee is an urban art laboratory, gallery, and community resource. Its exhibitions and work focus on the theme of social justice, supporting by a professional artist residency program. The Revolution exhibition by Culture Jam MKE, curated by Jeff Redmon, will be on display until December 17.