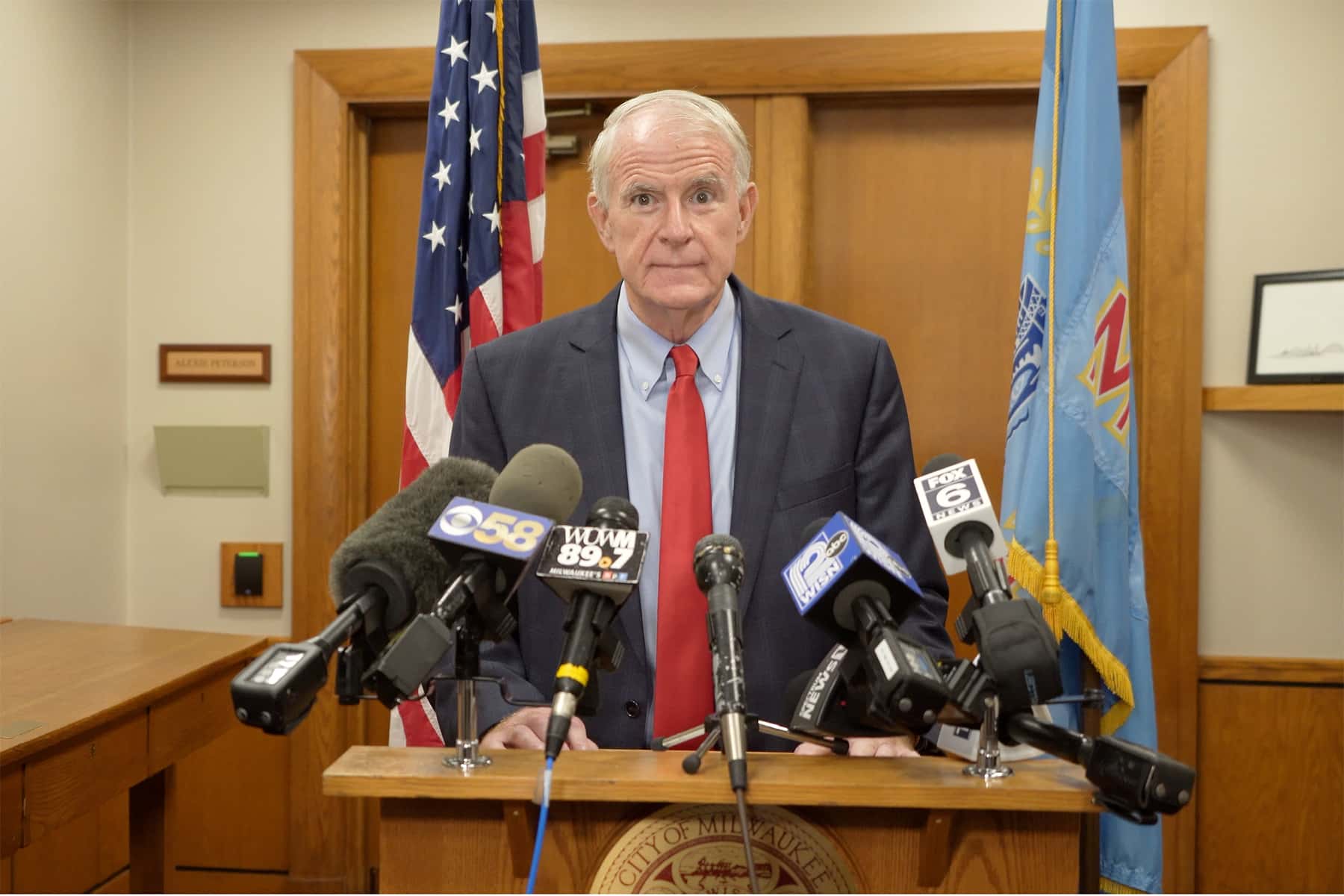 The White House announced on August 25 that President Joe Biden had selected Milwaukee Mayor Tom Barrett to serve as Ambassador to the Grand Duchy of Luxembourg.
Praised in the White House press release as "the nation's longest-serving big city mayor," the appointment came in recognition of Mayor Barrett's leadership of Milwaukee, the largest city in Wisconsin, and highlighted his work on climate initiatives.
Mayor Barrett, who endorsed Joe Biden for president in April 2020, is the latest political ally to be presented with an ambassadorship. The Mayor held a short press conference in his office after the announcement to say how honored he was for the nomination.
"As a lifelong Milwaukeean, I will bring the values of our community to this new posting. The values we share, such as hard work, honesty, and caring for others," Mayor Barrett said. "It is a remarkable privilege to be the Mayor of Milwaukee. In the period between my nomination and final Senate consideration, I will continue to focus my full attention on Mayoral duties, and my obligations to the people of this great city."
Milwaukee was set for the national spotlight last summer, as host of the 2020 Democratic National Convention, but the coronavirus pandemic forced the event to be held virtually. Wisconsin went on to be a pivotal swing state in the 2020 election. President Biden carried it by nearly 21,000 votes over former President Trump, who won the 2016 election due to intensive gerrymandering by Republican lawmakers in Madison.
Mayor Barrett's nomination as Ambassador requires confirmation by the U.S. Senate, a process that could take several months. If confirmed, he would serve as President Biden's envoy to a European country of roughly 600,000 people – about the size of Milwaukee – bordered by Germany, Belgium, and France.
As the Ambassador to Luxembourg, Barrett would reside in Luxembourg City as a representative of the United States, coordinating activities for the Foreign Service officers stationed in the country – considered the second-wealthiest in the world.
At the age of 67, Barrett was first elected as Mayor of Milwaukee in 2004. Prior to that he was a State Senator and State Representative in Wisconsin. He later served five terms in the U.S. House of Representatives from Wisconsin's 5th Congressional district.
Once Barrett leaves office, under the city's charter Milwaukee Common Council President Cavalier Johnson would become acting Mayor through the spring 2024 election. Johnson could continue to serve on the Common Council during that time but without the ability to vote.
"In nominating Tom Barrett to serve as a U.S. Ambassador, President Biden has chosen a proven leader with great experience to represent our nation's interests and lead the U.S. Embassy located in Luxembourg City," Common Council President Johnson said in a statement. "Tom has a long track record of success, stretching from his time as a state legislator, to his honorable service in Congress, to leading our city as one of the longest-serving mayors in America. His wealth of experience will serve our nation well as he works to deepen our relationship with one of America's allies."
Johnson congratulated the Mayor on his appointment on behalf of the Milwaukee Common Council. He also planned to continue working closely with Mayor Barret during the transition time.
"Until he decides to step down, Mayor Barret will remain in that position, and the business at City Hall will continue," Johnson added.