Pasta Fest raises money for MACC Fund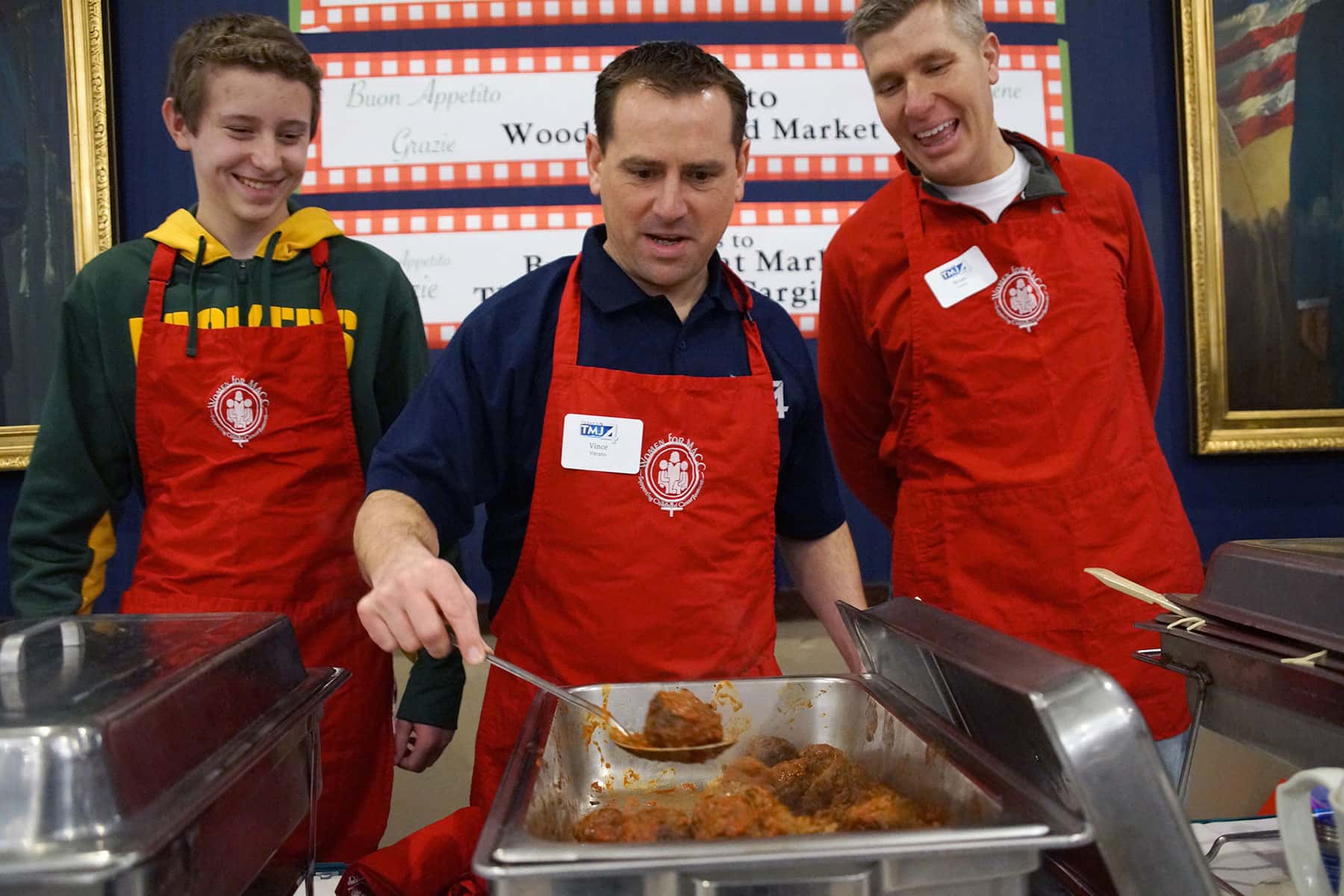 The 31st Annual Pasta Fest was held at American Serb Hall on February 6 to raise funds for children with cancer. Several members of the WTMJ-TV news crew, including Brian Gotter and Vince Vitrano, were on hand to serve spaghetti to the packed crowd of hungry supporters.
Hosted by Women for MACC (Midwest Athlete's Against Childhood Cancer), the non-profit organization is made up of the mothers, siblings, relatives, and concerned individuals who are working to eliminate pediatric cancer and blood disorders. Founded in 1982, the charity has helped to shorten the journey for treatment by contributing more than $4 Million.
Aside from the pasta meal, which offered larger meatballs this year, the event provided musical entertainment, face painting for kids, and raffle prizes. Oversized stuffed animals have been a signature item among the gifts in the silent auction.
All proceeds from the event go to the MACC Fund, MACC Fund Center at the Medical College of Wisconsin, the MACC wing at Children's Hospital, and the UW Carbone Cancer Center in Madison, to support their efforts of finding treatments for childhood cancer and blood disorders.