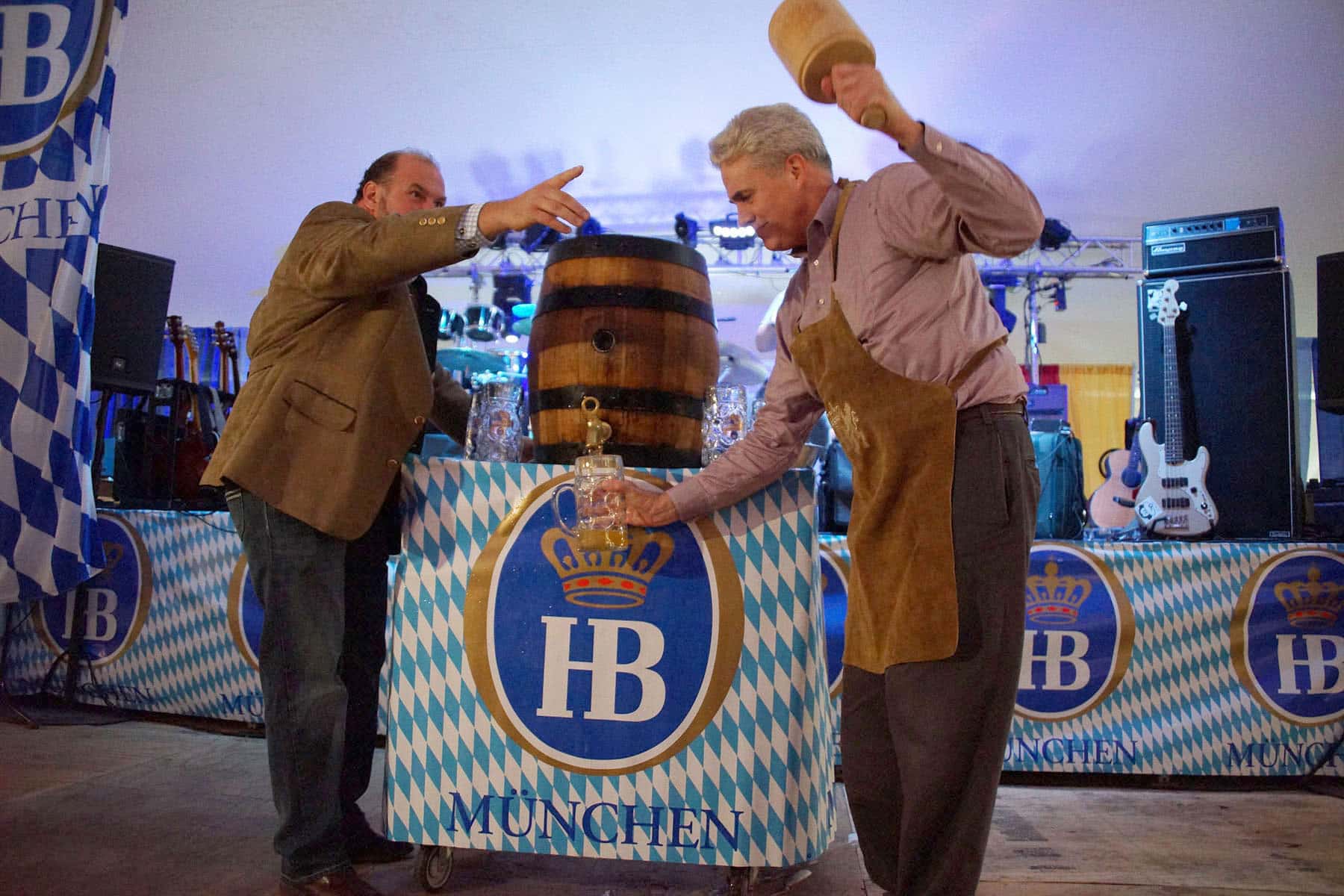 In keeping with the German tradition, Alderman Bob Bauman took the role of beer keg tapper at the opening ceremony of Oktoberfest in downtown Milwaukee on September 29.
The custom of having a local dignitary tap the keg dates back to the days when breweries were a ducal privilege, and the beer they brewed was reserved for the court. In the case of Oktoberfest, tradition held that no beer could be served until the official keg had been tapped.
Marking the final weekend of the original festival in Munich, The Original Milwaukee Oktoberfest celebration was held from September 29 to October 2 on the Marcus Center Grounds and Pere Marquette Park.
In 1810, King Ludwig I of Bavaria proclaimed that the last sixteen days of September, ending with the first full weekend in October, shall be set aside for feasting and beer drinking to celebrate his upcoming wedding.
To celebrate this tradition, the Marcus Center for the Performing Arts, The Old German Beer Hall, Westown Association, Sazama's Fine Catering, OnMilwaukee.com, and Milwaukee County Parks joined together for the second year to produce a Bavarian style Oktoberfest for the Milwaukee public.
An authentic festival tent and beer garden were be erected in Pere Marquette Park. Hofbräu Oktoberfest Beer, the original beer of King Ludwig's Royal Brewery, was featured along with traditional Bavarian foods including giant baked pretzels, bratwurst, wieners, and Schnitzel.
In addition to special events held throughout the weekend, visitors were welcomed to Brew City MKE: Craft, Culture, Community, at the Milwaukee County Historical Society. As the organization's major 2016 exhibition, it explored Milwaukee's culture of beer and brewing. Brew City MKE was the first exhibition of its kind, and featured rarely-seen artifacts and images that told the story of how Milwaukee became the beer capital of the United States.