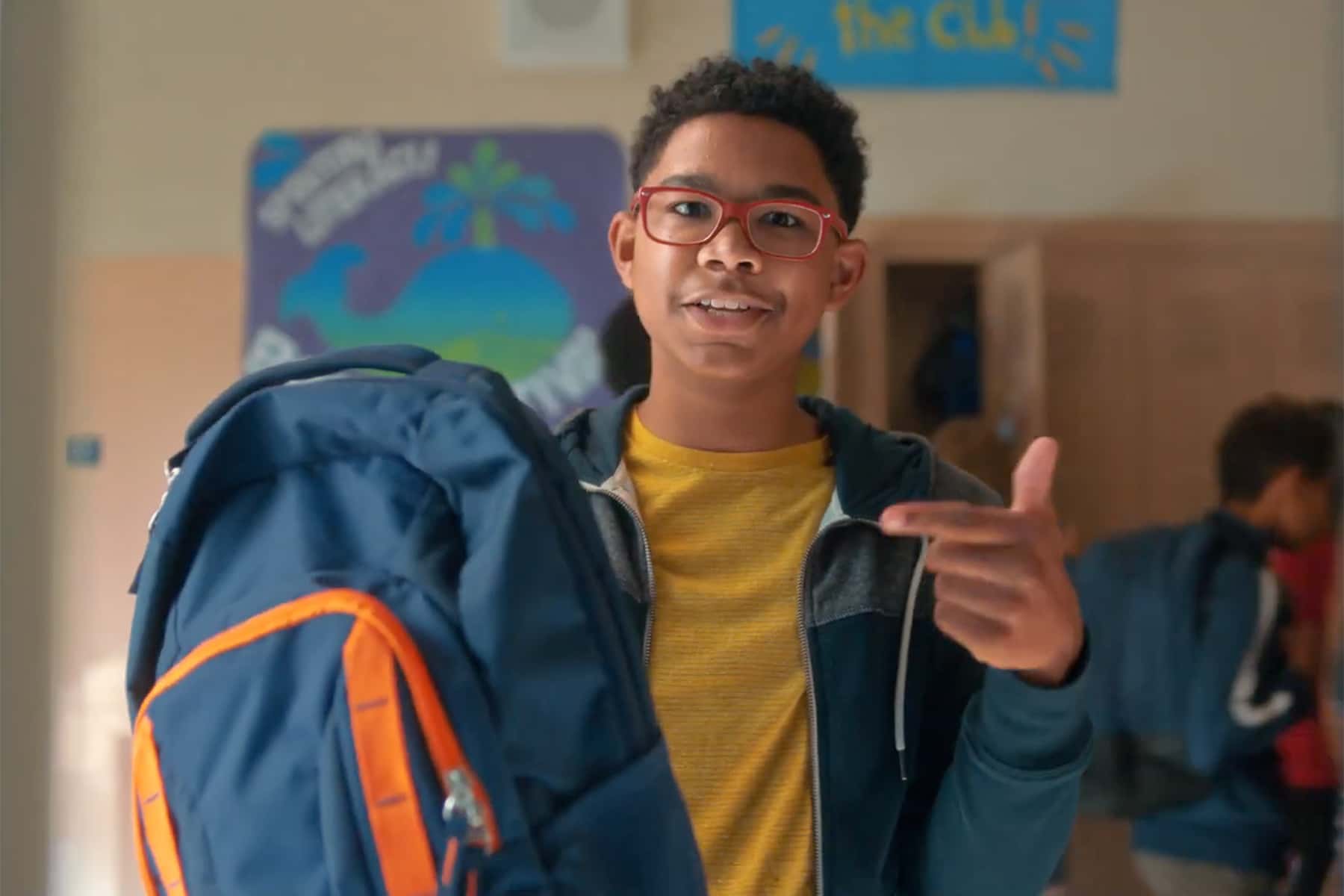 Following one of the deadliest years on record for school violence in 2018, Sandy Hook Promise (SHP) is debuting its latest PSA, "Back-to-School Essentials," a powerful and impactful video that highlights the anxiety and fear students face in the reality of school shootings.
Since the tragic shooting at Sandy Hook School almost seven years ago, reactive measures to gun violence such as active shooter drills and bulletproof backpacks have increased. Many students fear that it is only a matter of when, not if, a shooting will erupt on their school campus. Subconsciously accepting shootings as regular occurrences has become the "new normal" at schools and public spaces across the country.
To bring awareness of this horrific "new normal" and the stress that students face on a daily basis, SHP and BBDO New York have produced the new PSA video that starts off as a cheery and often-familiar back-to-school ad but slowly unfolds to highlight students using everyday back-to-school items to survive a shooting, shedding light on the gruesome reality that students face.
Back-to-School Essentials will be SHP's biggest campaign to date, as it is being launched with a 360 integrated campaign inclusive of print, digital, radio, and out of home placements. Over $2 million in donated media placements have already been secured to drive this important campaign. Leaders from across the industry committed to donating media, including top media brands such as Omnicom Media Group, CNN, IFC, AMC, YouTube, Teads, PopSugar, Conde Nast, Snapchat, Sports Illustrated, The Wall Street Journal, New York Post, Fortune, iHeartRadio, Pandora, Open Slate, Intersection, Digiday, and Outdoor Media Group. PHD New York has partnered with SHP for all PSA campaign media planning and strategy.
"So far this year there have been over 22 school shootings, and with students heading back to school, it seems sadly probable that we will see more incidents. This is unacceptable, given that we have proven tools to prevent these acts from occurring. We cannot accept school shootings as the new normal in our country. Our goal with this PSA is to wake up parents to the horrible reality that our children endure. Gone are the days of viewing back-to-school as just a carefree time, when school violence has become so prevalent. However, if we come together to know the signs, this doesn't have to be the case. I hope that parents across the country will join me to make the promise to stop this epidemic," said Nicole Hockley, co-founder and managing director of Sandy Hook Promise and mother of Dylan who was killed in the Sandy Hook School shooting.
To date, more than 7.5 million people nationwide have been trained in Sandy Hook Promise's lifesaving Know the Signs programs that focus on gun violence prevention by training youth and adults how to identify at-risk behavior and intervene to get help before a tragedy can occur. Through these no-cost proven programs, Sandy Hook Promise has averted multiple school shooting plots, teen suicides, and countless other acts of violence.
Warning: Please note that this PSA contains graphic content related to school shootings that may be upsetting to some viewers.