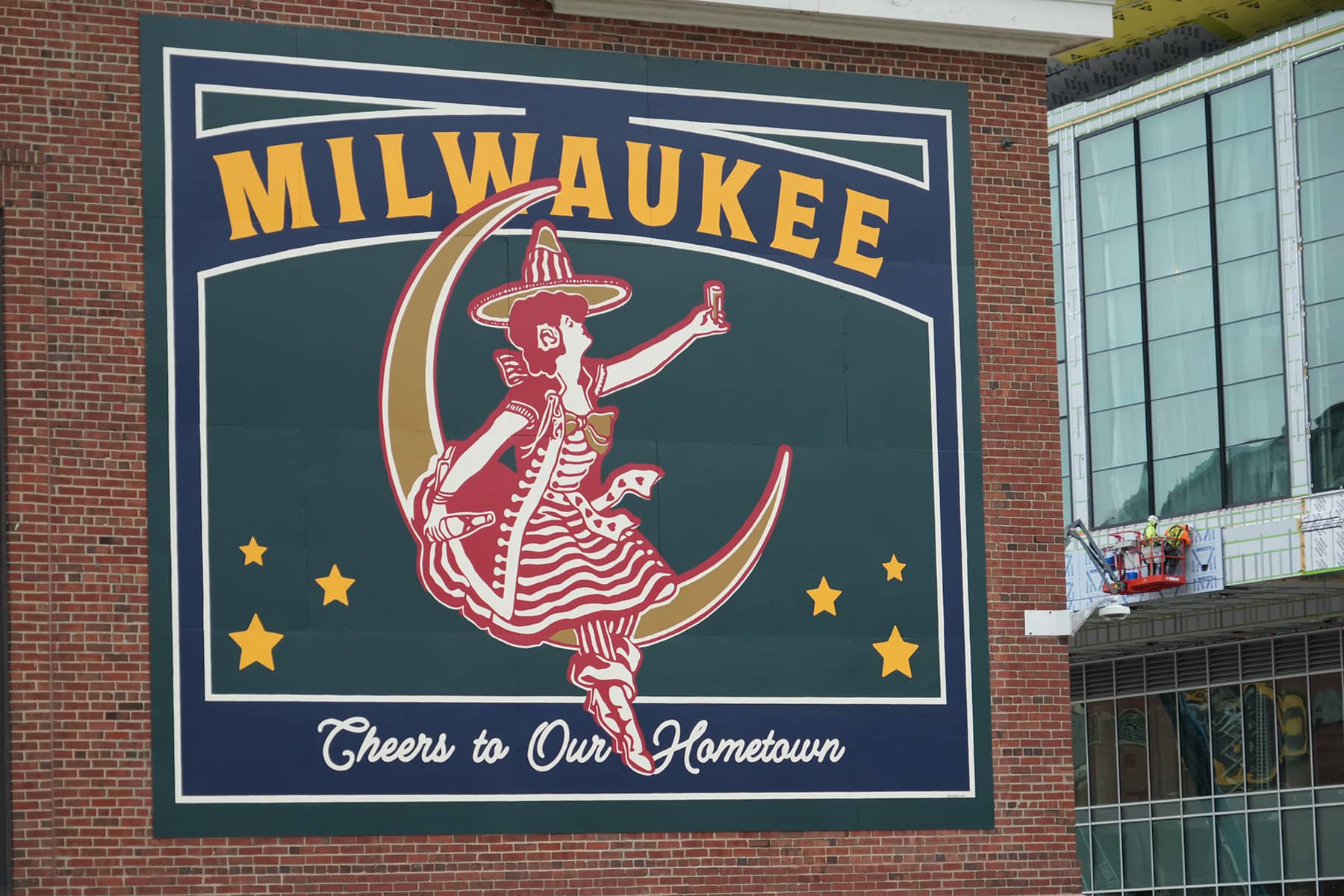 Molson Coors Beverage Company unveiled a new mural at the historic Miller High Life Theatre in downtown Milwaukee on October 12, a tribute to both the city's rich heritage and the iconic beer products's deep roots in the community.
The Miller High Life Theatre, a cornerstone of Milwaukee's cultural and entertainment scene since 1909, now hosts an artistic display celebrating 120 years of one of the city's most historic brands.
"The Miller High Life Theatre is a symbol in itself of Milwaukee's tenacity and resilience as a community," said muralist Fred Kaems. "The original site of the theater was destroyed by a fire in 1905 and the Miller High Life Theatre was built on that same site in 1909. In this way, the location of the mural symbolizes the collective Milwaukee spirit and community coming together to rebuild. I am extremely humbled to have been a part of this collaborative mural process in celebration of the city I call home."
The local Milwaukee artist painted the mural based on a design conceptualized in collaboration with the Molson Coors team. Kaems is a multi-disciplinary artist, and his work can be seen in local establishments throughout Milwaukee.
The mural was installed on the west side of the Miller High Life Theatre, which is part of the Wisconsin Center District (WCD), a tourist destination and entertainment convention center. The commissioned artwork signifies a long history and legacy of brewing, community, and partnerships in the city of Milwaukee.
"Miller Brewing has a long and storied history with Milwaukee, and while a lot has changed in 120 years, 'The Champagne of Beers' still holds a near and dear place in this community's heart," said Alison Hanrahan, manager of community affairs, Molson Coors. "We initiated this mural design in appreciation for Milwaukee and everything this community has given to us, and in the hopes that it will serve as an emblem of our ongoing commitment and partnership to this city."
The mural is 20 feet tall and 24 feet wide, and was inspired to represent the company's commitment to community revitalization and development
"I've witnessed firsthand the incredible impact that murals can have on local neighborhoods, they become landmarks that people can identify with," added Kaems. "I believe that they bring a certain kind of life to our community. "
As an extension of the company's larger commitment to giving back to its communities through investment and beautification initiatives, the Milwaukee mural came weeks after a new mural appeared on the side of the Coors Brewery in Golden, Colorado, in recognition of the brewery's 150th anniversary.