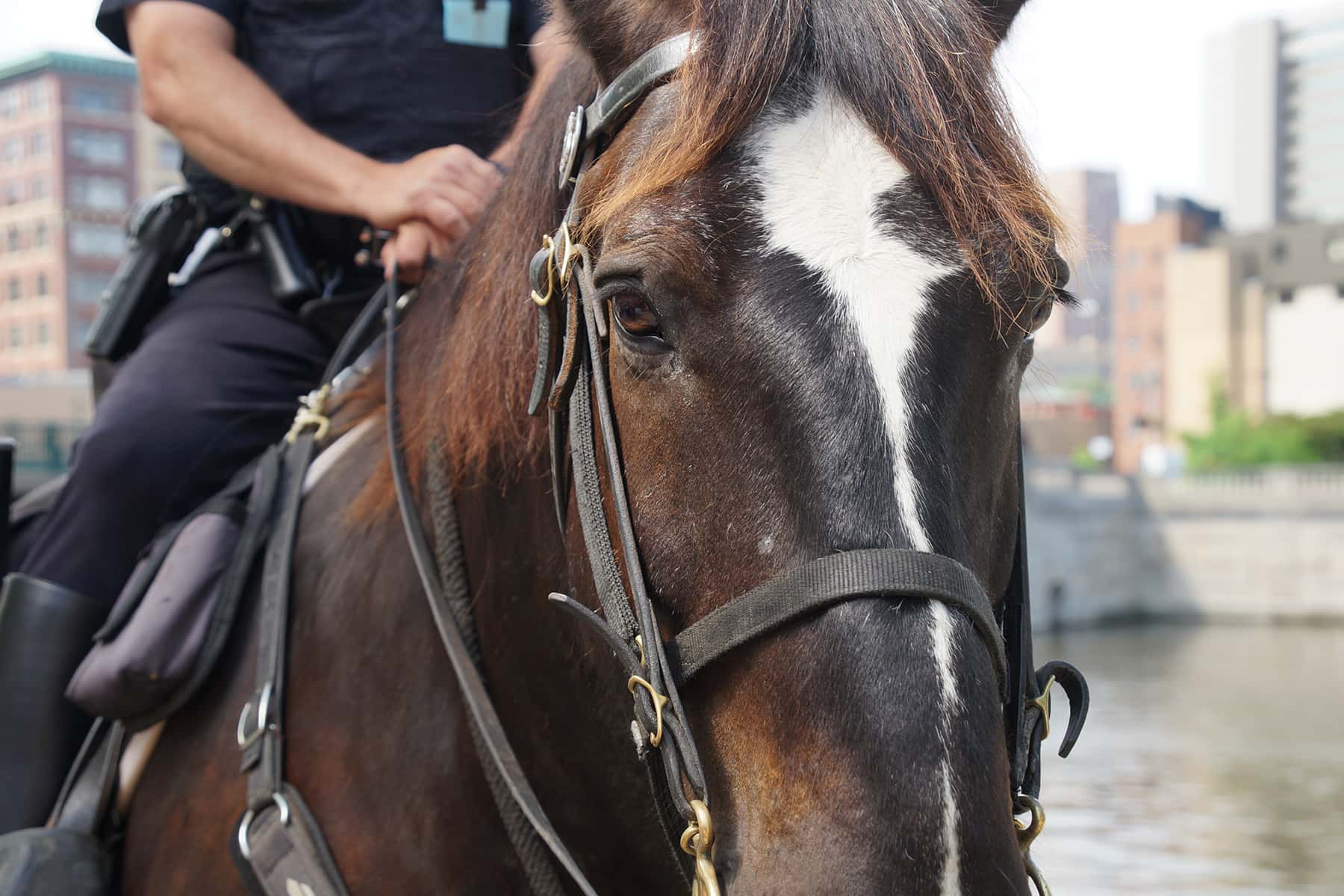 The MKE Urban Stables broke ground after 4 years of work by a coalition of civic and law enforcement leaders on a unique 30,000-square-foot facility, with the goal of strengthen the community through service, care, and healing.
The MKE Urban Stables will be built at 143 E. Lincoln Avenue, on a four-acre site provided by the City through the Redevelopment Authority of the City of Milwaukee (RACM). The Stables will serve as the permanent home to the Milwaukee Police Department's Mounted Patrol Unit.
"The MKE Urban Stables is the result of an exceptional partnership. Our mounted patrol gets a great new home, and Milwaukee residents get a community focused facility offering equine assisted therapy," said Milwaukee Mayor Tom Barrett. "This is also a story of renewal, as this former manufacturing site is converted into a new and valuable development."
In addition, the facility will be the first in the nation to host several equine-assisted therapy programs for students and veterans, coordinated through the Milwaukee VA Medical Center and Milwaukee Public Schools, as well as community-focused space and programming. The facility will feature 24 horse stalls, a riding arena, viewing areas, classrooms, a multi-purpose community room and 36 parking spaces.
"The Mounted Patrol unit is extremely important to the Milwaukee Police Department. The unit is not only highly cost-effective, but it also assists our agency and ultimately our city with unique resources that only this type of patrol can provide," said Milwaukee Police Chief Alfonso Morales. "In addition to providing crowd control at special events, the Mounted Patrol unit attends several events throughout the City of Milwaukee and is a major component to our community engagement plan."
Equine-assisted therapy utilizes engagement with and movements of a horse as a sensory input for riders and caregivers. Programs date back to the 1960s and have been used to address autism, cerebral palsy, PTSD, addictions, arthritis, MS, head injury, stroke, spinal cord injury, behavioral disorders and psychiatric disorders.
Currently, the VA Medical Center in Milwaukee uses an equine-assisted therapy program in Northern Illinois to assist veterans with PTSD and other issues. Milwaukee Public Schools have more students with special needs than any school district in the state. MKE Urban Stables will develop equine-assisted therapy programs to address the needs of both organizations.
The Mounted Patrol has a long history in Milwaukee, dating back to 1929. The unit was disbanded in 1949 but was revitalized by MPD in 1999. Most recently, the MPD Mounted Patrol horses have been housed south of the city and the horses are transported downtown in trailers for public events like Bastille Days, farmers markets, St. Patrick's Day and for neighborhood and community events.