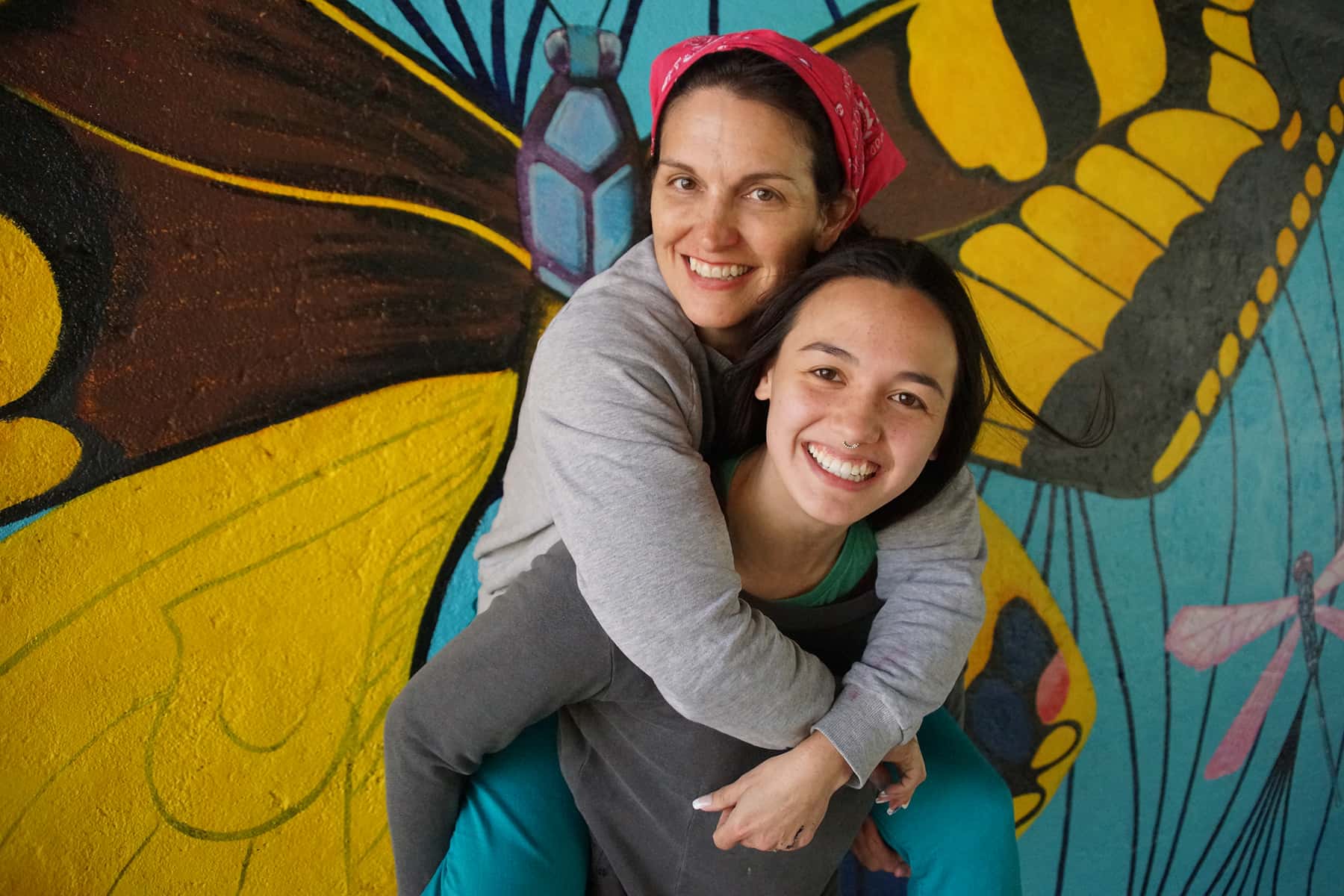 The Brady Area Foundation for Arts and Education (BAFAE), represented by the Brady Street Business Improvement District (BID #11), recently commissioned a new mural in the spirit of the city's growing public art culture.
Located under the iconic Holton Street Bridge across from the Swing Park, artist Stacey Williams-Ng was hired to produce a mural that would brighten the underpass. BAFAE sought proposals for incorporating more art into the area, including the McCormack-Vervis Park and the ramp going up the hill to Brady Street. Williams-Ng was selected in part because of her work leading Black Cat Alley and pioneering efforts to bring more public art to Milwaukee.
"This spot was rather dark and they wanted a mural to encourage people to walk and enjoy this area, and connect back to the commercial corridor of Brady Street," said Williams-Ng. "I made the suggestion to do something that involved insects because I was inspired by the nearby river ecology. So I decided to do dragonflies and butterflies. In cultures all around the world they symbolize change and positivity. I also thought that would connect with the metal sculptures by Bill Reid alongside the bridge – which included a dragonfly."
The mural also had a special mother-daughter connection. Although Sophie Ng grew up working with her mother on many art projects, this was the first time that she was a professional assistant and collaborator of the design.
"It is really fun to work with my mom, and I enjoy assisting her with murals. Our style is the same, because she taught me how to paint. She is the person that I have looked up to my whole life," said Sophie. "When she gives me directions, I'm already in tune with what she wants before she can finish. We communicate in kind of a shorthand because we can read each other really well."
Area residents have been excited to see the mural develop, as passersby shared their support and enthusiasm for the project. Progress was delayed due to heavy rainfall over the month of May. Before Williams-Ng began the work, the City of Milwaukee's Department of Public Works installed "weep holes" at the base of the wall to help with storm drainage. For the most part, the remedy has helped keep water from pouring down the mural.
"Much to my chagrin, people are seeing this as a wing mural – where they can pose with the wings behind them. This design never had that intention, but I understand people love that kind of mural," added Williams-Ng. "So, if they are happy posing with the wings, then I am happy that they are happy."