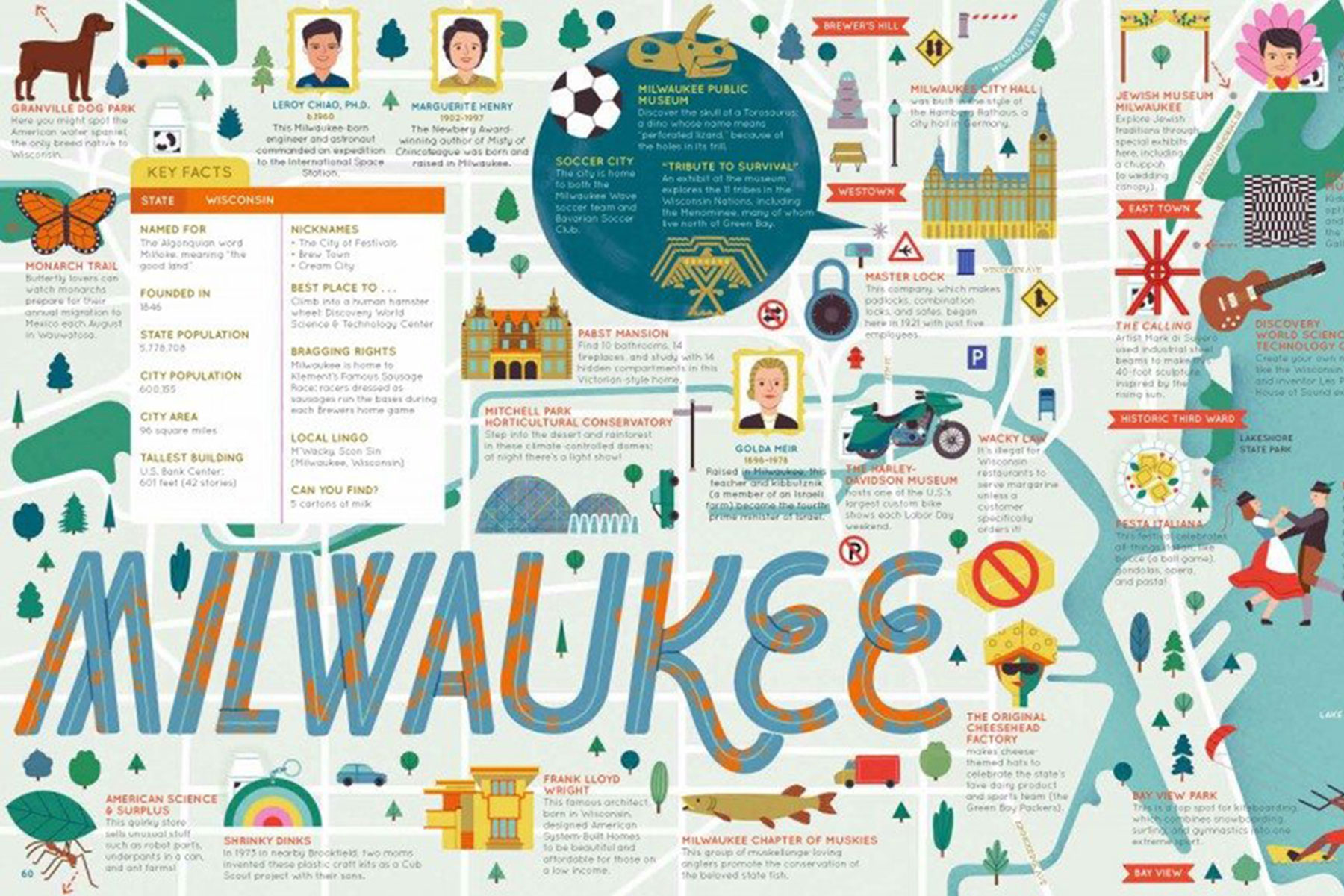 A new illustrated book for kids explores skyscraper streets, museum miles, local food trucks and city parks of 50 cities in the United States of America, including Milwaukee.
The book 50 Cities of the U.S.A. presents 2,000 facts that celebrate the people, culture, and diversity that have helped make the country what it is today. From Anchorage to Washington D.C., readers are invited to take a trip through America's well-loved cities with a unique A-Z approach.
It is lavishly illustrated and annotated with key cultural icons, from famous people and inventions to events, food and monuments, and includes a wealth of information about Milwaukee, its current attractions and colonial beginnings.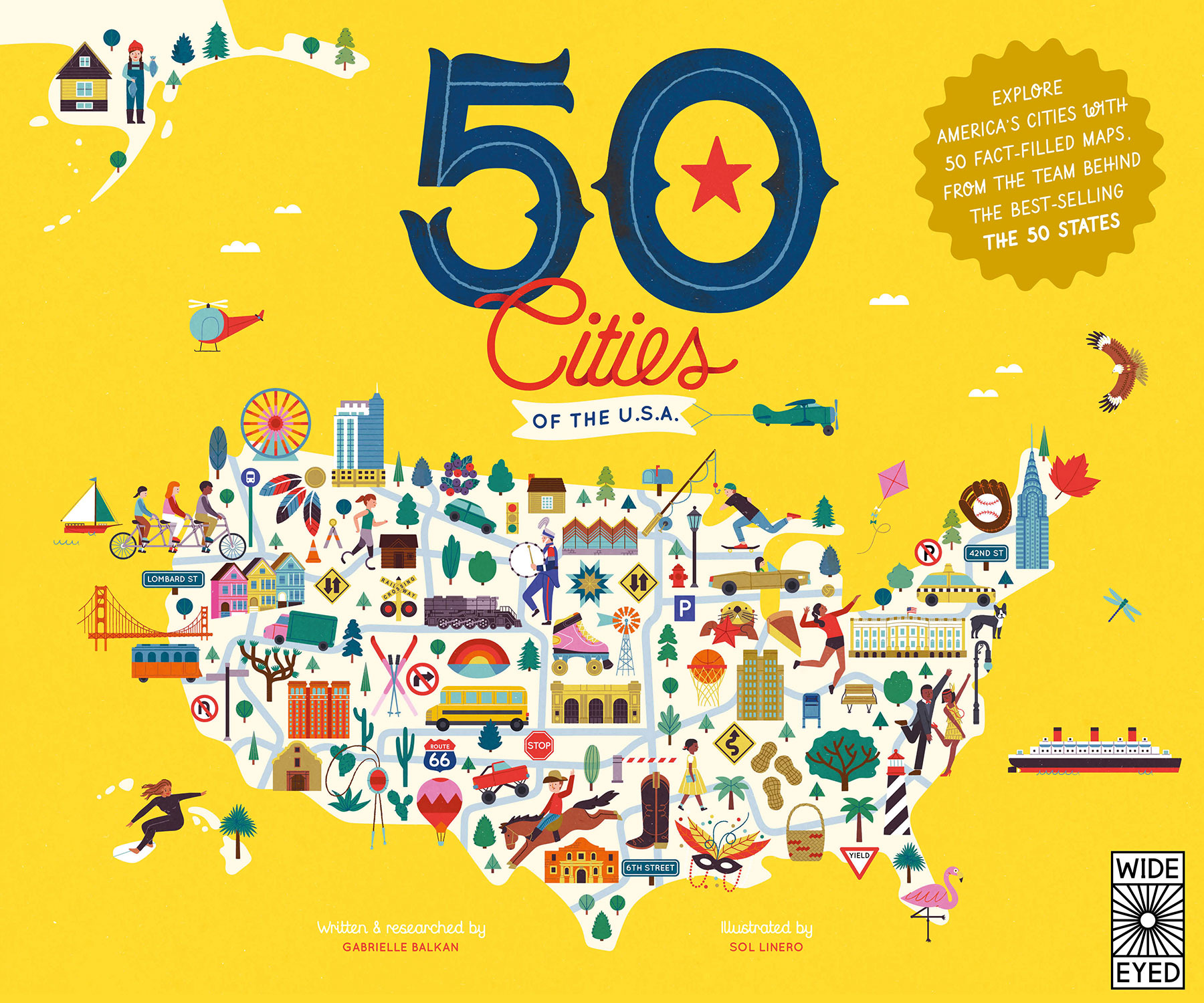 Gabrielle Balkan and Sol Linero, the team behind the phenomenal 50 States series, set out to paint a picture of each city's story, shining "a light on the people who strive to make their communities stronger, the places that encourage creativity, and the moments in history—even the history that we are making now—that highlight the achievements of our nation."
Each city map contains a quick introduction, key facts with local lingo and a search-and-find game, landmarks and icons that are unique to each city, a spotlight on a particular neighborhood and a timeline that shows an ideal day spent in the city.
Balkan artfully outlined a timeline for a day in Milwaukee, starting with 9:00 am with cheese curds, and moving along to watching the Burke Brise Soleil wings of the Art Museum, to a selfie with the Bronze Fonz, and ending with frozen custard.
The illustrated map highlights attractions like Pabst Mansion, Mitchell Park, the Harley-Davidson Museum, and Milwaukee City Hall, with notable facts and statistics about the Brew City. A few influential women were featured with Marguerite Henry and Golda Meir, but no people of color like Ezekiel Gillespie of city founders. Also featured are important industries, experiences, and reading suggestions and resources for further exploration.
Other cities in the book include Anchorage, Atlanta, Austin, Baltimore, Birmingham, Boise, Boston, Burlington, Charleston, Charlotte, Cheyenne, Chicago, Cleveland, Columbus, Denver, Detroit, Hartford, Honolulu, Houston, Indianapolis, Jacksonville, Kansas City, Las Vegas, Little Rock, Los Angeles, Louisville, Memphis, Miami, Minneapolis-St. Paul, Nashville, New Orleans, New York, Newark, Newport, Oklahoma City, Philadelphia, Phoenix, Pittsburgh, Portland, ME, Portland, OR, Rapid City, Salt Lake City, San Francisco, Santa Fe, Seattle, St. Louis, Tucson, Virginia Beach, and Washington DC.