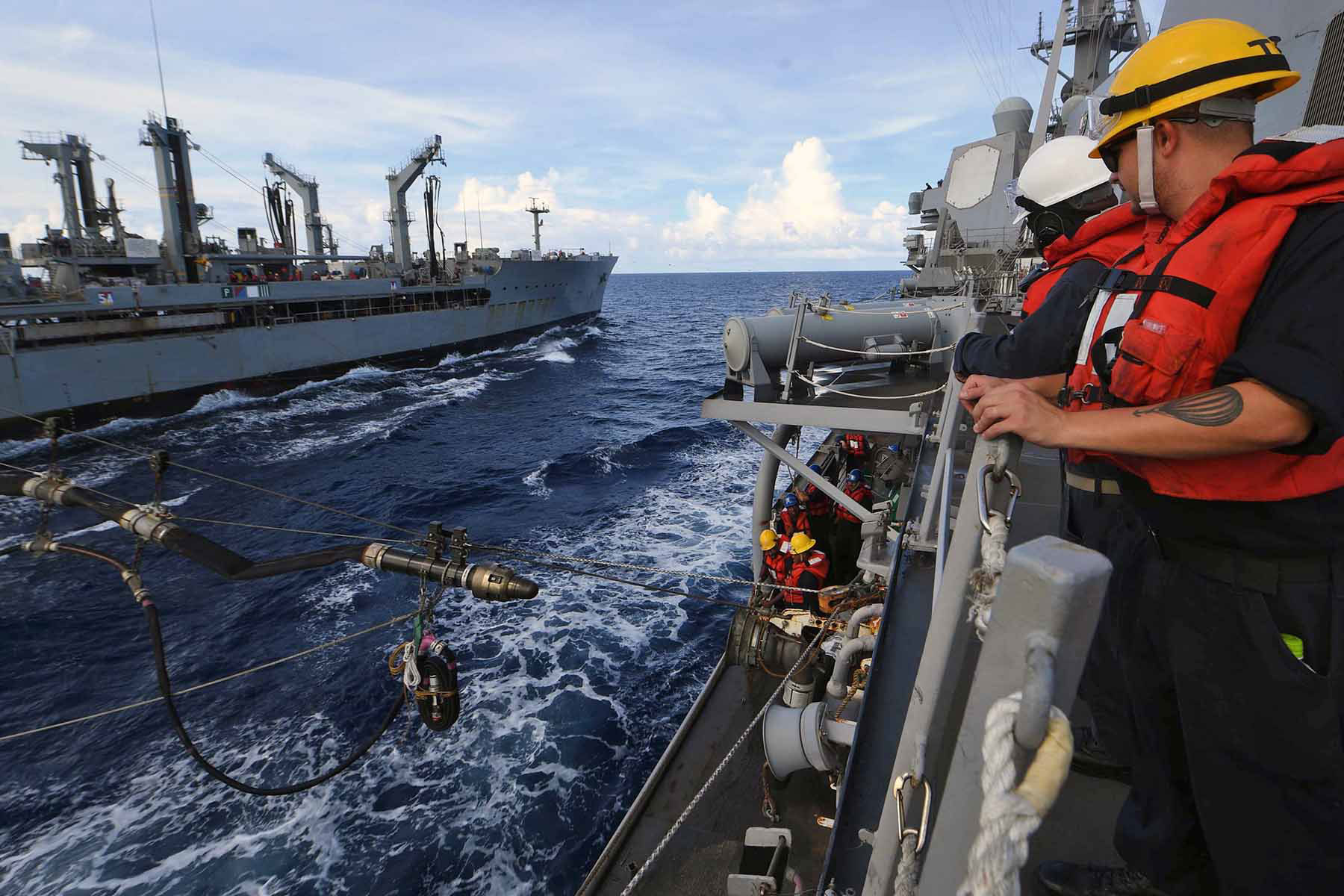 Two Milwaukee natives are currently serving in the U.S. Navy as part of the world's largest international maritime warfare exercise known as the Rim of the Pacific (RIMPAC), running from June 27 to August 2.
Seaman Stephen Hall, a 2014 Milwaukee Hamilton High School graduate, is a ship's serviceman aboard USS O'Kane, currently operating out of Pearl Harbor, Hawaii. And Petty Officer 1st Class Augustin Juarez, a 2004 West Allis High School graduate, is an information systems technician aboard USS John P. Murtha, currently operating out of San Diego.
A Navy ship's serviceman is responsible for providing services throughout the ship such as laundry, vending, and retail. A Navy information systems technician is responsible for maintaining communications and networks to ensure information flows effectively throughout the ship.
"My mom taught me the value of treating people with respect and knowing right from wrong," said Hall. "It relates to my job in customer service for the Navy."
Both Hall and Juarez have applied the lessons learned from growing up in Milwaukee to working in the Navy.
"Treating others with respect is really important," said Juarez. "In the military people come from all different aspects of life. It's important to keep an open mind and treat everyone as an individual."
As the world's largest international maritime exercise, RIMPAC provides a unique training opportunity that helps participants foster and sustain cooperative relationships that are critical to ensuring safety at sea and security on the world's oceans. RIMPAC 2018 is the 26th exercise in the series that began in 1971.
"I'm looking forward to interacting with ships from the participating nations," said Hall. "I participated in the RIMPAC basketball tournament, and seeing the way the different countries interacted with us was amazing."
The theme of RIMPAC 2018 is "Capable, Adaptive, Partners," according to Navy officials. The participating nations and forces will exercise a wide range of capabilities and demonstrate the inherent flexibility of maritime forces. These capabilities range from disaster relief and maritime security operations to sea control and complex warfighting. The relevant, realistic training program includes amphibious operations, gunnery, missile, anti-submarine and air defense exercises, as well as counter-piracy, mine clearance operations, explosive ordnance disposal and diving and salvage operations.
"I'm looking forward to interacting with different nations and getting to know more people and experiencing different cultures," said Juarez. "This is my first RIMPAC being on a ship and I'm excited to be a part of it."
Brazil, Israel, Sri Lanka and Vietnam are participating in RIMPAC for the first time. Additional firsts include New Zealand serving as sea combat commander and Chile serving as combined force maritime component commander. This is the first time a non-founding RIMPAC nation (Chile) will hold a component commander leadership position.
"I'm most proud of being a part of the ceremonial guard in Washington D.C," said Hall. "The training program was very rigorous and being able to complete it was very rewarding."
This year will also feature live firing of a Long Range Anti-Ship Missile (LRASM) from a U.S. Air Force aircraft, surface to ship missiles by the Japan Ground Self-Defense Force, and a Naval Strike Missile (NSM) from a launcher on the back of a Palletized Load System (PLS) by the U.S. Army. This marks the first time a land based unit will participate in the live fire event during RIMPAC. RIMPAC 2018 will also include international band engagements and highlight fleet innovation during an Innovation Fair.
"I'm part of the greatest Navy in the world," said Juarez. "Serving is one of the most honorable things a person can do. I'm part of something special. I am proud to serve for as long as I have."
Twenty-seven nations, 49 surface ships, six submarines, more than 200 aircraft and 25,000 personnel will participate in the biennial Rim of the Pacific Exercise. This year's exercise includes forces from Australia, Brazil, Brunei, Canada, Chile, Colombia, France, Germany, India, Indonesia, Israel, Japan, Malaysia, Mexico, Netherlands, New Zealand, Peru, the Republic of Korea, the Republic of the Philippines, Singapore, Sri Lanka, Thailand, Tonga, the United Kingdom, the United States and Vietnam.
"Sailors participating in this exercise, working with our Pacific allies, show the world the importance of working together providing the Navy the nation needs," said Vice Adm. John D. Alexander, Commander, U.S. Third Fleet. "I'm honored to serve at sea with these men and women who make me proud every day. Americans can take great pride in their service knowing that they provide security at home while defending our national interests around the world."
As a member of the U.S. Navy, Hall and other sailors know they are part of a legacy that will last beyond their lifetimes providing the Navy the nation needs.
"I've learned how to be a better people person while serving in the Navy," said Hall. "You see a lot of people from a lot of different backgrounds come together, and it helps me learn how to better interact with them. Serving in the Navy is definitely an honor, it's not something everyone gets to do. Representing those who came before me gives me a great deal of pride."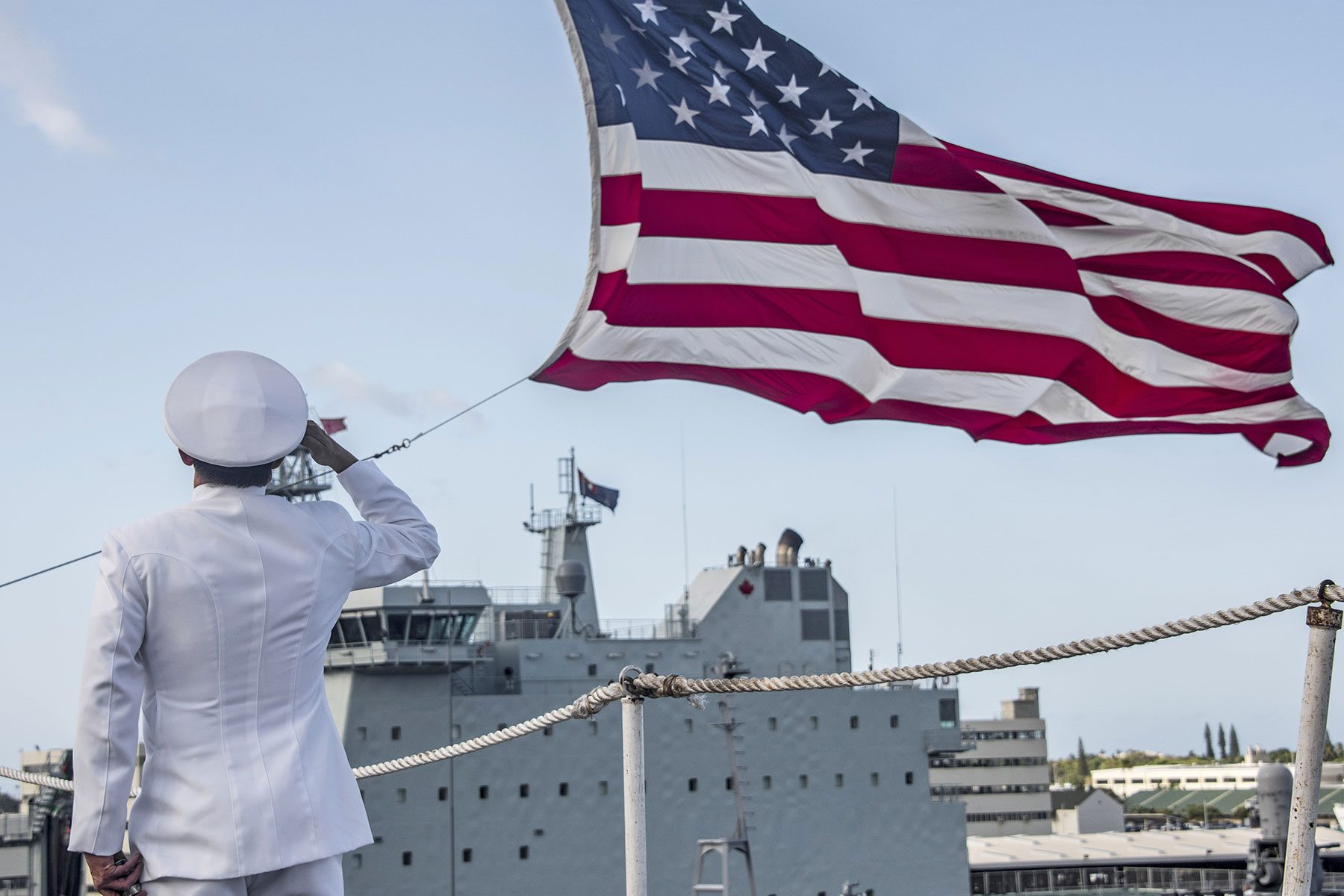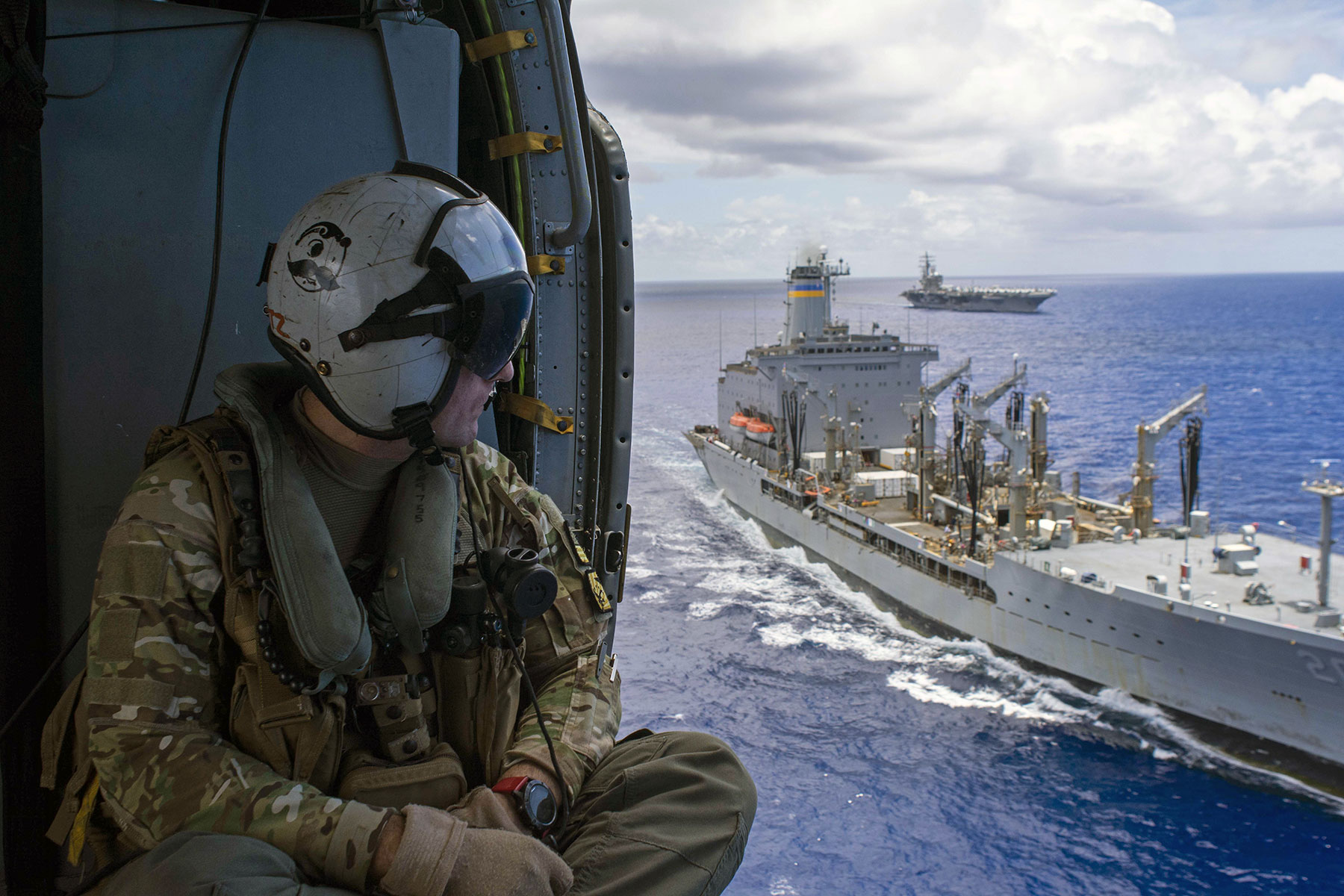 © Photo
U.S. Navy by Gary Ward, Michelle Pelissero, Logan C. Kellums, Matthew A. Stroup, Dylan M. Kinee, Zachary DiPadova, Alexander C. Kubitza, Sonja Wickard, Jessica O. Blackwell, Erwin Jacob V. Miciano, Kaila Peters, William McCann, William Rosencrans, Z.A. Landers, Erwin Jacob V. Miciano, Sarah Myers, and Anna Van Nuys