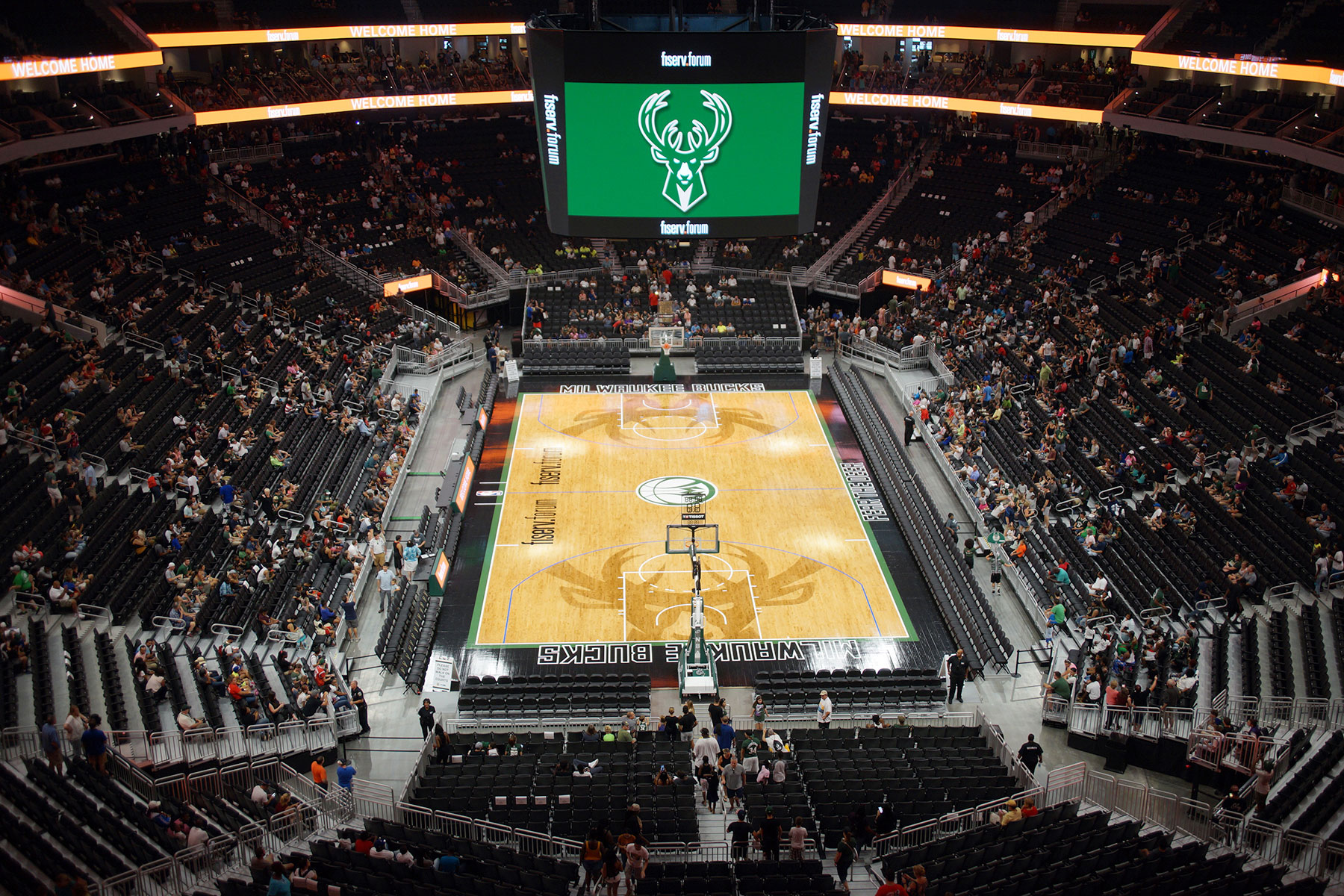 The new sports venue for the Milwaukee Bucks, Fiserv Forum, officially opened its doors to the public, following a ribbon-cutting ceremony held on August 26 at the plaza outside of the downtown arena.
An estimated crowd of more than 50,000 people attended the celebration that offered a first look at the news world-class facility. Here are some interesting statistics about what is under the roof of the new $524 million home of Milwaukee Bucks Basketball.
"Fiserv Forum will be a magnet and centerpiece of activity. It will be a place of pride or the City of Milwaukee." – Peter Feigin, Milwaukee Bucks President
Square-Feet of Video Display
(Residential Preference Program Goal 40%)
(Small Business Enterprise Goal 25%)
The ribbon-cutting was held next to a world record-breaking welcome mat greeting fans with the event's "Welcome Home" theme. The 92-feet long by 24-feet wide mat was verified by a Guinness World Records judge as the largest vinyl floor mat.