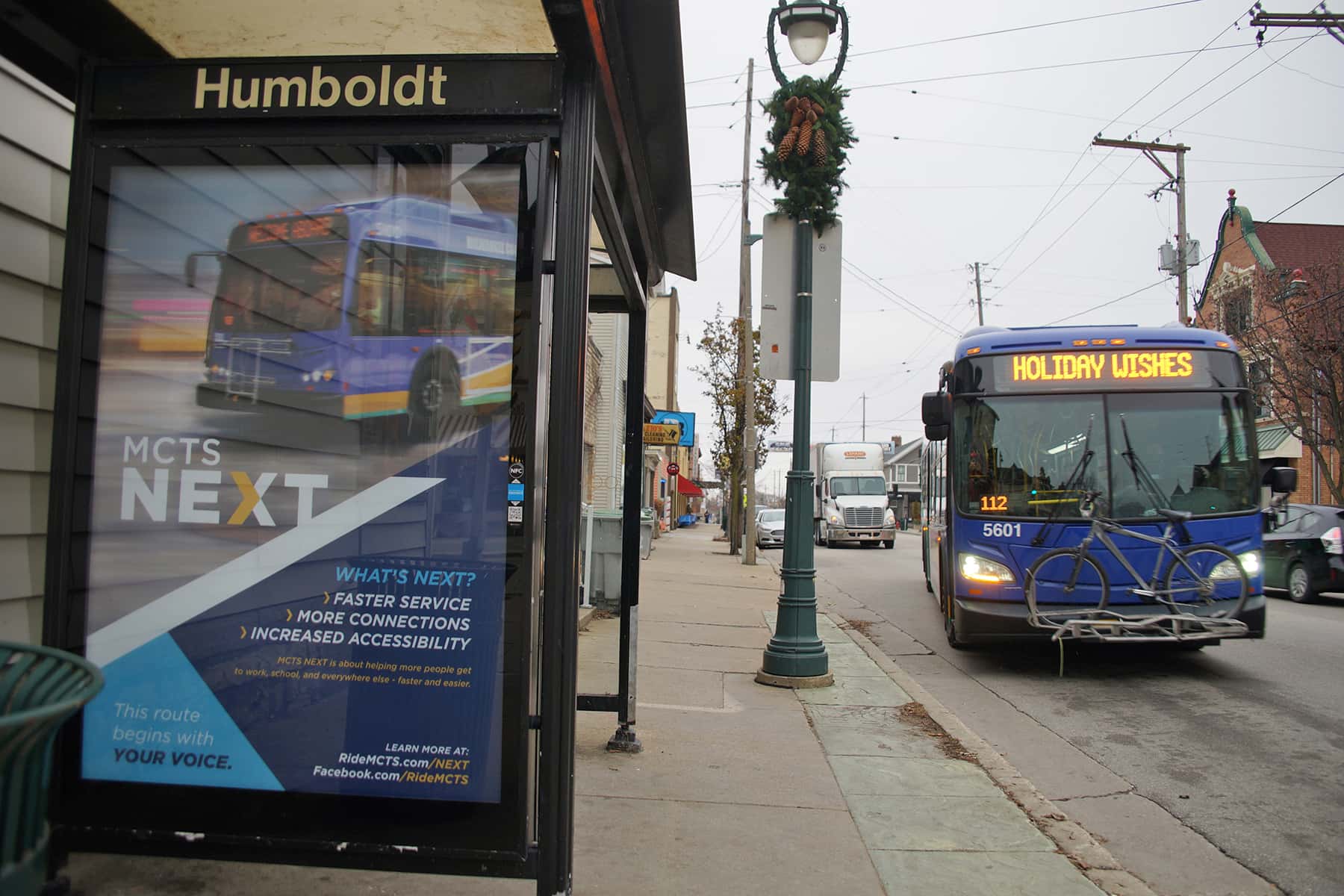 New bus routes, more high frequency service, and better transit options is what MCTS has been showing off at recent community meetings as part of MCTS NEXT, a reimagining of bus service to make the current system more efficient.
The public was invited to open house events around Milwaukee County to see the new plans and find out more about the changes. As part of the MCTS NEXT process, Milwaukee County Transit System (MCTS) logistical staff has spent months doing a top to bottom, comprehensive review of the entire transit system.
Planners examined and evaluated every route and bus stop across the MCTS service area to look for improvements and opportunities for better service. This review, plus community input gathered over the summer, helped planners create two new proposed routing options.
"The idea is to make the route network work with modern travel needs," said Brendan Conway, Chief Marketing and Communications Office with MCTS. "MCTS has not done a full route examination in 40 years. It's no longer a situation where people have two cars. We have ride shares, bike shares, and people want to use transit to live in urban areas."
Conway said the comprehensive study researched every one of the 60 routes and 5,500 bus stops in the County. They compiled information about where more buses were needed and where some could be used less. And the new routes plan would not increase fares.
Based on this input from the public, MCTS Planners will create a final proposed new route map in the first part of 2019, and present it to the public and Milwaukee County Board for final approval. If the plan is approved, the changes would go into place in 2020. Transit systems across the country that have gone through similar reviews have seen ridership increase and customers satisfaction improve.
"A rider today may take a 40 minute trip, and under the new plan it would only be32 minutes," Conway said. "That doesn't seem like a lot, only 8 minutes. But if riders are taking that trip to and from work, it's 16 minutes a day. And doing that 5 days a week, 52 weeks a year, it's time that people can use for other things in their life. So, that's what the idea is here. It's simple but it's very important for us to be publicly driven."
With the proposed routes ready for view, pubic comments are helping to shape the next phase. For those unable to attend the open forums, maps and the ability to offer feedback can be found at RideMCTS.com