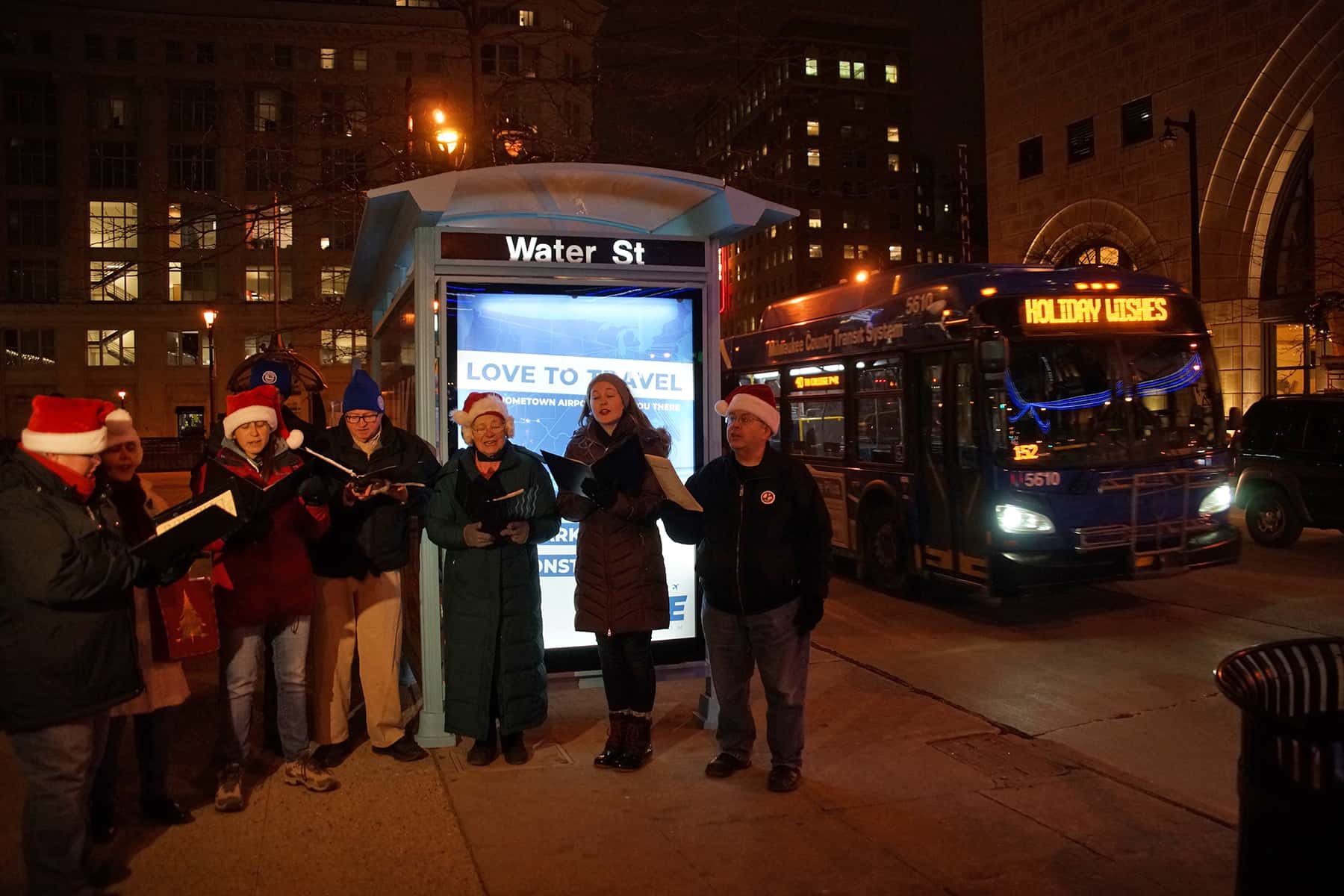 The Milwaukee County Transit System (MCTS) shared the warmth of the holiday season by surprising riders with gifts and pop-up caroling at bus stops on December 17 and 18.
Earlier this month, MCTS bus drivers helped a "Secret Santa" hand out cash and gifts to random people in Milwaukee. That heartwarming expression of the holiday spirit was documented by TV crews from "On the Road with Steve Hartman," a popular segment that airs on CBS Evening News and CBS Sunday Morning.
MCTS followed up with a pop-up caroling event at Water Street and Wisconsin Avenue in downtown Milwaukee. Classic melodies were sung for bus passengers by the Milwaukee Choristers, a chorus that originally began in 1933 by the A Cappella Choir of Riverside High School.
Riders were also greeted with holiday treats and gifts, including passes for free bus rides. The cheerful and festive effort continued the following day, as MCTS employees and the Milwaukee Choristers rode the bus around town and visited various bus stops to thank riders with more gifts and caroling.
With a fleet of 370 clean diesel buses and a dedicated team of 1,000+ drivers, mechanics and administrative staff, MCTS provides 30 million rides annually.