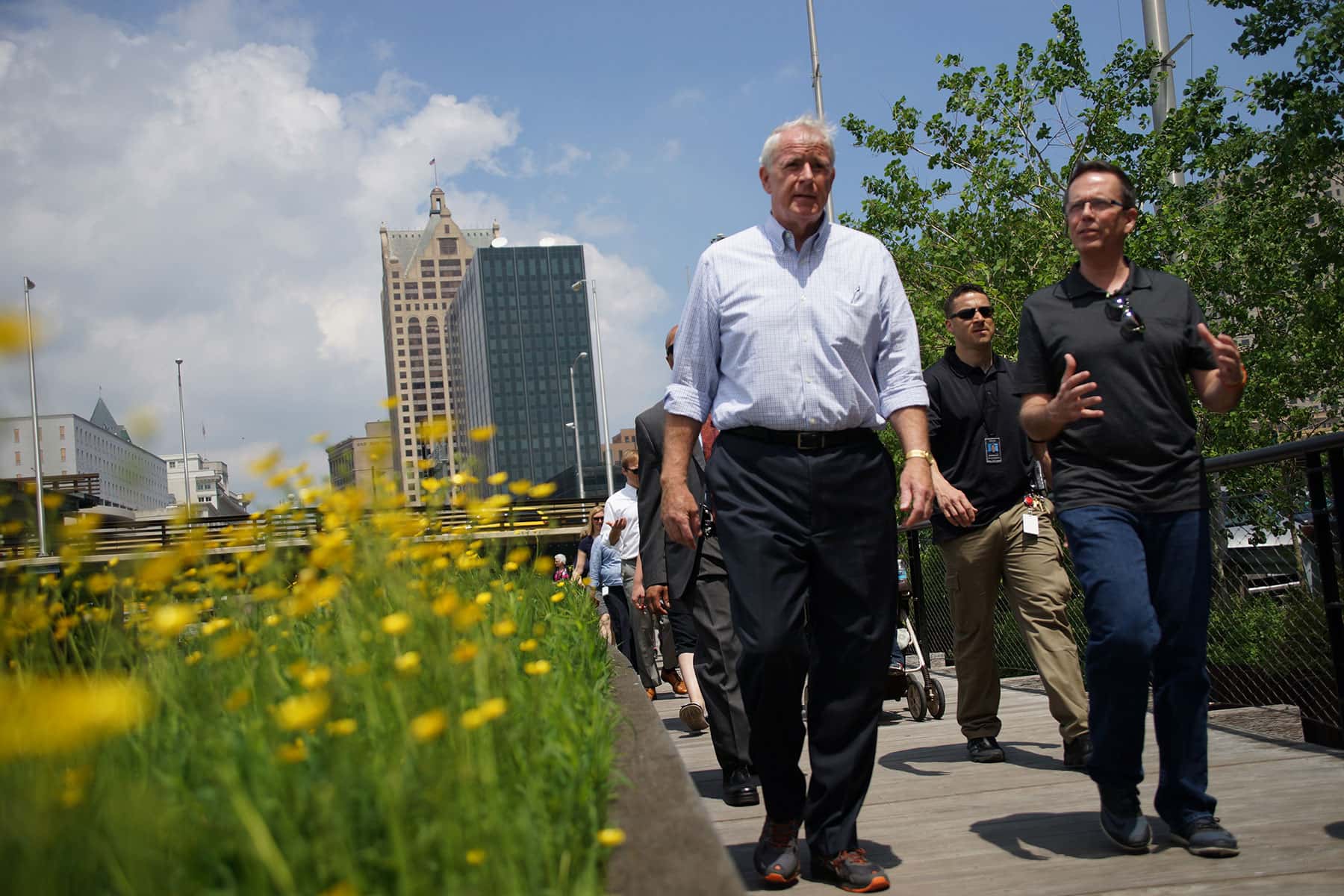 Walking initiative encourages active living over the summer months for a healthier Milwaukee, one step at a time.
Milwaukee Mayor Tom Barrett kicked-off his 2016 Walk 100 Miles in 100 Days Challenge on June 1 at City Hall. The program's warm-up and announcement were followed by the inaugural walk along the Milwaukee Riverwalk. Over one hundred individuals participated in the first mile with Mayor Barrett.
Walk 100 encourages Milwaukee residents to stay active by participating in community walks with fellow residents. More than 70 percent of Milwaukeeans report being overweight, and less than half of them report getting the recommended physical activity on a regular basis. Mayor Barrett is challenging the public to join him in creating a healthier Milwaukee.
Every step counts.
Participants in the program can walk on their own, in a group, or join one of the many community walks to reach the goal of 100 miles in 100 days.
Over the course of the 100 days, walkers can track and monitor their progress on the program's web application. It also displays what upcoming walks will be taking place in the community.
Participants in Walk 100 will have a chance to win various prizes by hitting certain benchmarks over the course of the 100 days. Everyone who completes the 100 mile goal by the end of the 100th day will be eligible for the program's prize drawing on September 8.
For more information on how to register, and upcoming events, visit Milwaukee.gov/walk100.