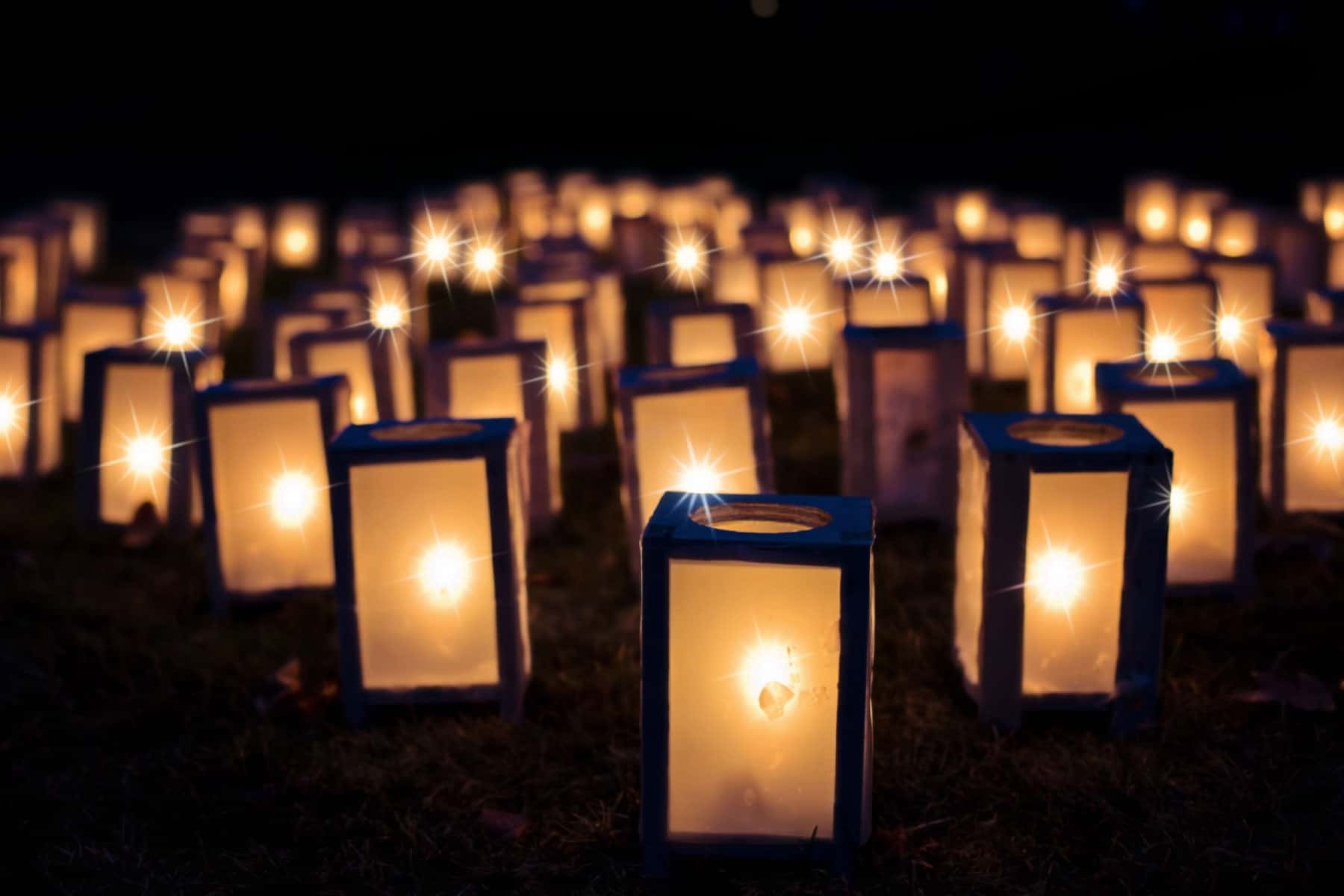 The Friends of the Hank Aaron State Trail, Menomonee Valley Partners, and Urban Ecology Center are teaming up to bring a new winter activity to Milwaukee, and invite the public to enjoy the best of winter in the heart of the city.
No one would have come down to Three Bridges Park four years ago when it was an abandoned railyard, but it has quickly become a beloved Milwaukee destination with over 50,000 visits in 2016.
"The Urban Candlelight Hike is inviting people to get outdoors and enjoy our Midwest winter in the award-winning Three Bridges Park," said Mayor Tom Barrett. "I'm happy to see people come together and enjoy this great community space all year long."
The first ever Urban Candlelight Hike in Three Bridges Park will be held on Saturday, February 25. Hundreds are expected to attend and enjoy a unique opportunity that will bring together a diverse group of people to the heart of Milwaukee during the winter.
"Three Bridges Park is an incredible space. It's unique because of the way it is connected to the urban landscape; a connection that will be on full display during the upcoming Urban Candlelight Hike," said Glenna Holstein, Branch Manager with the Urban Ecology Center. "It's not uncommon to stand on one of the bridges in the park and hear on one side the sounds of a manufacturing facility while on the other side hear the persistent chattering of a kingfisher as it swoops to catch a fish in the river. Layer in the dimension of nighttime and candlelight and you've got a recipe for something you truly won't experience anywhere else."
Many fun outdoor activities and special indoor events are planned. Admission is free to the park to hike or snowshoe on two miles of candlelit trails. There will also be a roaring campfire and free marshmallow roasting, an all-you-can-eat pizza dinner buffet, free tea tasting, hot chocolate, and churros, guided walks with bilingual guides, and an after-party with NEWaukee at Third Space Brewing. The Urban Candlelight Hike will take place with or without snow.
"The Friends of Hank Aaron State Trail are looking forward to the public's exploration of this great trail during a different season and time of day than most users have experienced," said Dan Adams, President of Friends of Hank Aaron State Trail. "I think people will be surprised at the beauty that is evident under the night sky in the middle of winter."
According to Angelo Fallucca, chief operating officer and board member of Menomonee Valley Partners, employees at Palermo's Pizza are excited about the Candlelight Hike and the traffic it will bring to the Three Bridges Park area.
"When Palermo's moved to the Menomonee Valley in 2006, there wasn't much development on the west end, but today the area has been transformed into a beautiful urban park that helps Valley businesses attract great talent," said Fallucca. "We love seeing so many people visit Three Bridges Park and the Hank Aaron State Trail all year long. We're looking forward to welcoming visitors to warm up by our wood-fired pizza oven and enjoy great pizza in Pizzeria 3301."
Located in the heart of Milwaukee, along the Menomonee River between 27th and 37th Streets, Three Bridges Park was once part of a wild rice marsh, then a rail yard, and then a vacant site for decades. Following a large community effort over many years, the area was transformed and opened in 2013 as Three Bridges Park, a 24-acre park, outdoor science classroom for the Urban Ecology Center, and a part of the Hank Aaron State Trail.
The park with its trails and bridges connect the surrounding neighborhoods to the Menomonee Valley. This natural area is quickly becoming a popular destination with over 50,000 visits in 2016. Visitors love that Three Bridges Park is a place you can escape the city without ever leaving it.