MATC offers free tuition with launch of "Promise for Adults" program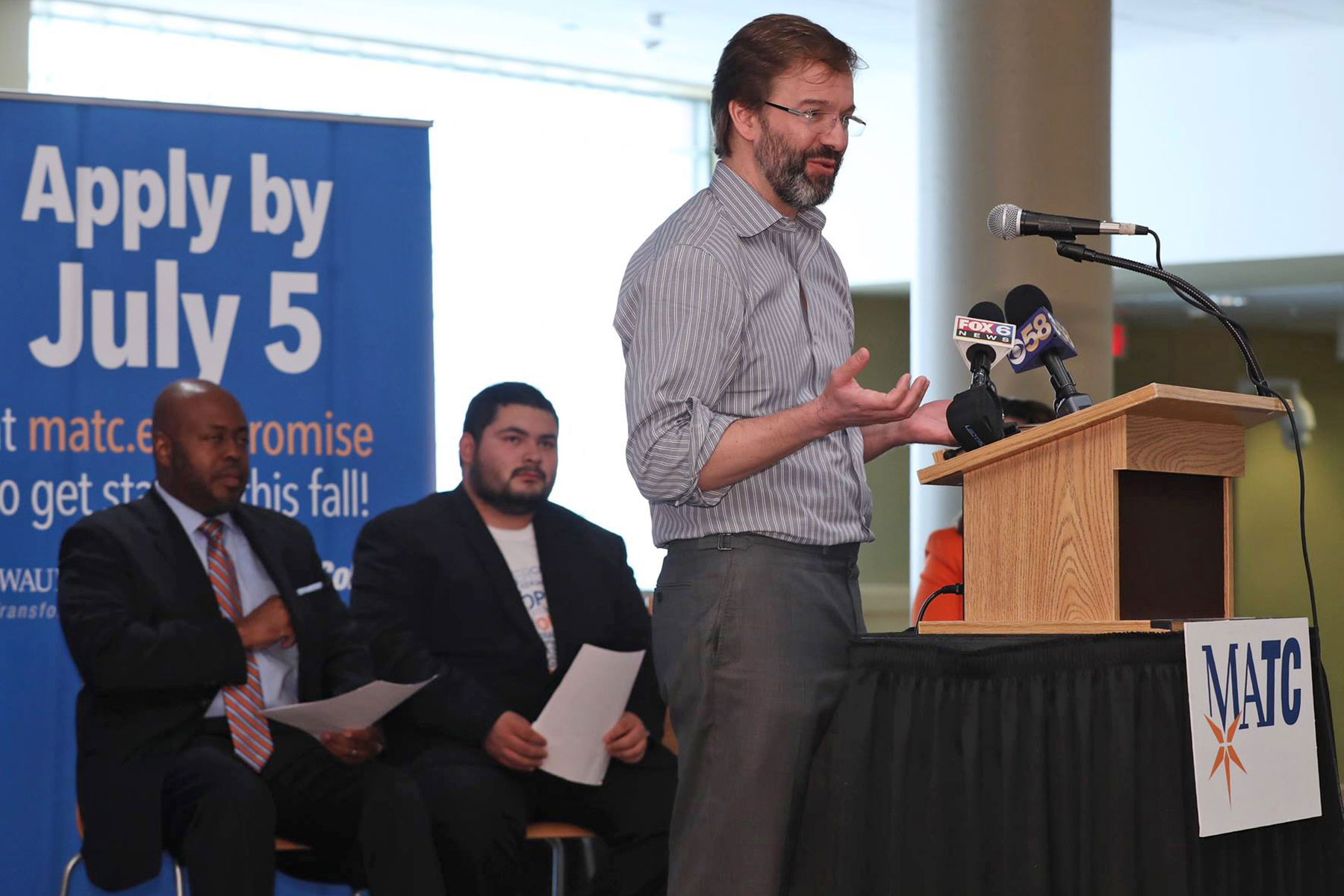 The Milwaukee Area Technical College officially launched the "MATC Promise for Adults" on May 17, offering free tuition for eligible students to finish their associate degrees at MATC.
The new program is an expansion of MATC's first-in-the-state Promise program, which assists new high school graduates. Announced in 2015, the high school Promise program has the same goals of ensuring college access to students who never thought they could afford it.
"We are offering this program in direct response to the urgent needs of our community – where area employers are desperate to fill the middle-skill jobs, while at the same time many local residents lack the resources and support to gain the degrees necessary for these positions," said Dr. Vicki J. Martin, MATC President. "We know that college costs and concern about student debt are major deterrents for students interested in returning to college."
Studies show that 60% of adults who started college but did not earn degrees want to return. MATC has pledged to ensure that the tuition and finances are not the reason people with financial challenges cannot return to school. The program offers an opportunity to better their lives, while providing the talent pipeline for area employers.
The MATC Promise for Adults covers tuition costs after scholarships and grants for up to 75 credits for eligible individuals. Students must be:
24 years or older and live in the MATC district
Have an annual family income of $56,000 or less (based on federal student aid application)
Have earned at least six college credits but have not earned an associate or bachelor's degree
Have been out of college for at least two years
Students are required to take at least six credits per semester. Applications are due by July 5, with coursework beginning in fall 2018. Enrollment must be in a MATC associate degree program linked to a top 50 in demand career
Community philanthropist, major MATC Promise donor, and Milwaukee County Executive Chris Abele also spoke at the announcement event. In 2017, Abele donated $500,000 in personal funds to the MATC Promise for Adults, with a particular focus on helping individuals who live or work in the economically disadvantaged 53206 zip code.
"Whenever scholarships can make career-empowering education accessible to those for whom it otherwise wouldn't be, they are a powerful tool to uplift all of society," Abele said, in explaining his support for MATC's Promise programs. "They're even more powerful when an institution like MATC has worked hard to identify an under-reached population that wants to return to school to prepare for jobs that employers need to fill.
Abele's gift was the first private support the college received for the adult Promise program. His donation funded a pilot adult promise program 53206, and will also continue to support students who live or work in that zip code. Abele also was one of the major donors to the original Promise program for new high school students.
"I'm confident in making this grant to MATC, because I want to help level some of the disparities that weaken who we are as a community," Abele added. "I've seen how passionate Dr. Martin and everyone at MATC is about delivering education that matters, that empowers, and that is available to everyone, regardless of their financial circumstances. They take it seriously. So do I. I encourage others to get involved in this effort."
MATC will hold enrollment fairs and reach out to community-based organizations to help eligible students to learn about the program and begin their applications.
The MATC Promise for Adults is made possible by public and private funding. The primary source of funding is federal Pell Grants. Privately supported "last dollar" scholarships help bridge the gap between what financial aid covers, and the costs of tuition and course fees.
"We will be building off the generous seed investment made by Chris Abele and looking for others to invest in last-dollar scholarships for adults returning to complete their degrees," Martin said.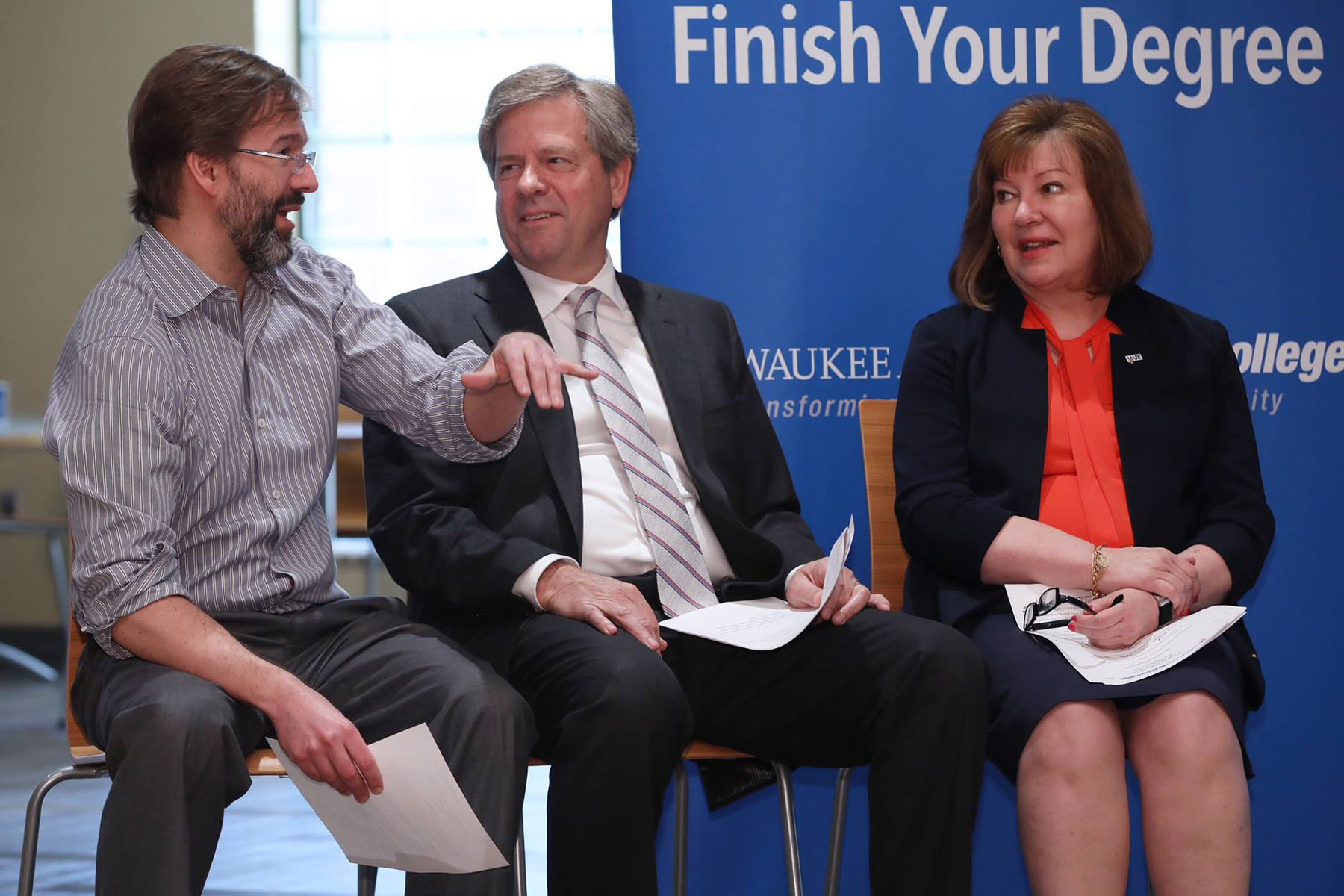 © Photo
Milwaukee Area Technical College