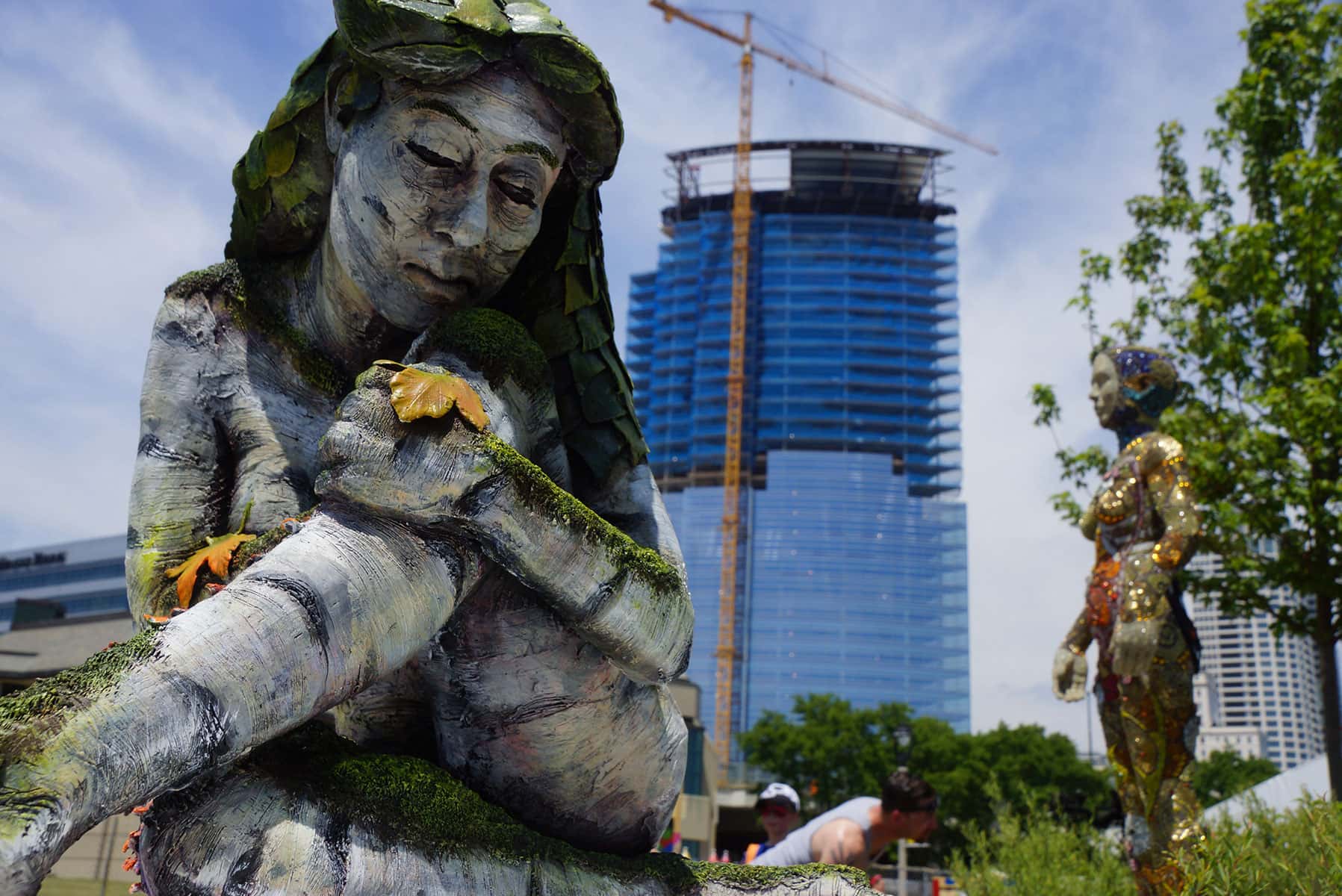 The Milwaukee Art Museum hosted the annual Lakefront Festival of the Arts (LFoA) from June 21 to 23. The three-day event was fortunate to experience perfect weather that helped attract large crowds throughout the event. The festival ranks among the premier juried art fairs in the country, and featured more than 170 leading artists from around the nation who will exhibited and sold their work on the grounds in front of the museum's Santiago Calatrava-designed addition.
Thousands of art enthusiasts attended the festival, which is also a fundraiser for the Milwaukee Art Museum, that included a showcase of more than a dozen categories that included painting, sculpture, jewelry, photography, printmaking, wood, and ceramics. The venue combined art and entertainment for a full family experience, which offered fathers a special place to spend time with their children on Father's Day.
This photo essay features highlights from the festival, with select and award-winning artwork that was displayed during the event.