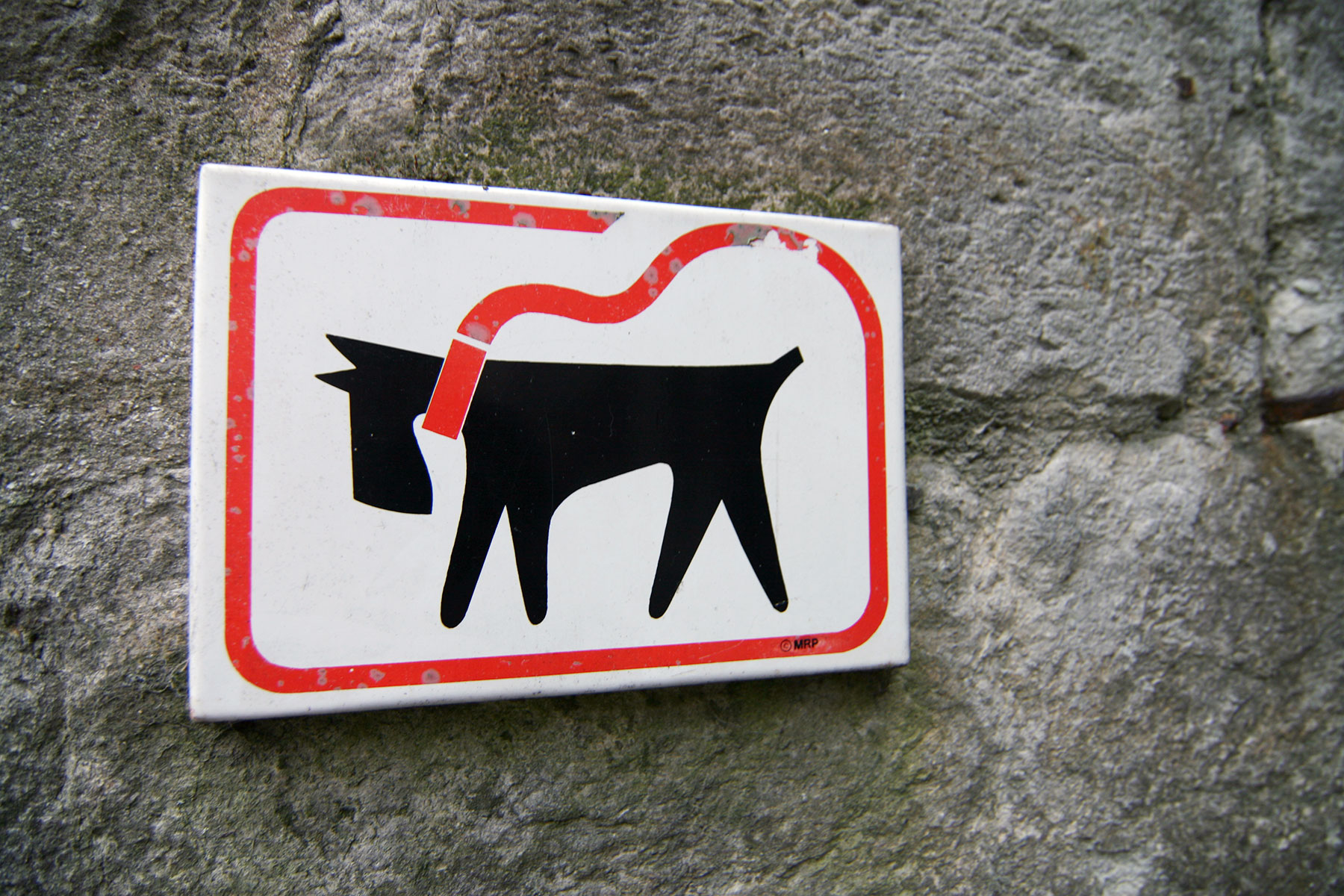 REVIEW: Runway Dog Exercise Area (Galoshes Required)
Address: 1214 E. Rawson Ave. Oak Creek, WI 53154
April 12 was my first visit to Runway Dog Exercise Park.Humboldt Park is a mere five minutes from my house. So Runway DEP is about a 15-20 minute drive from my abode in the Bay View Area. But it was worth the trip, even if the experience was not balanced.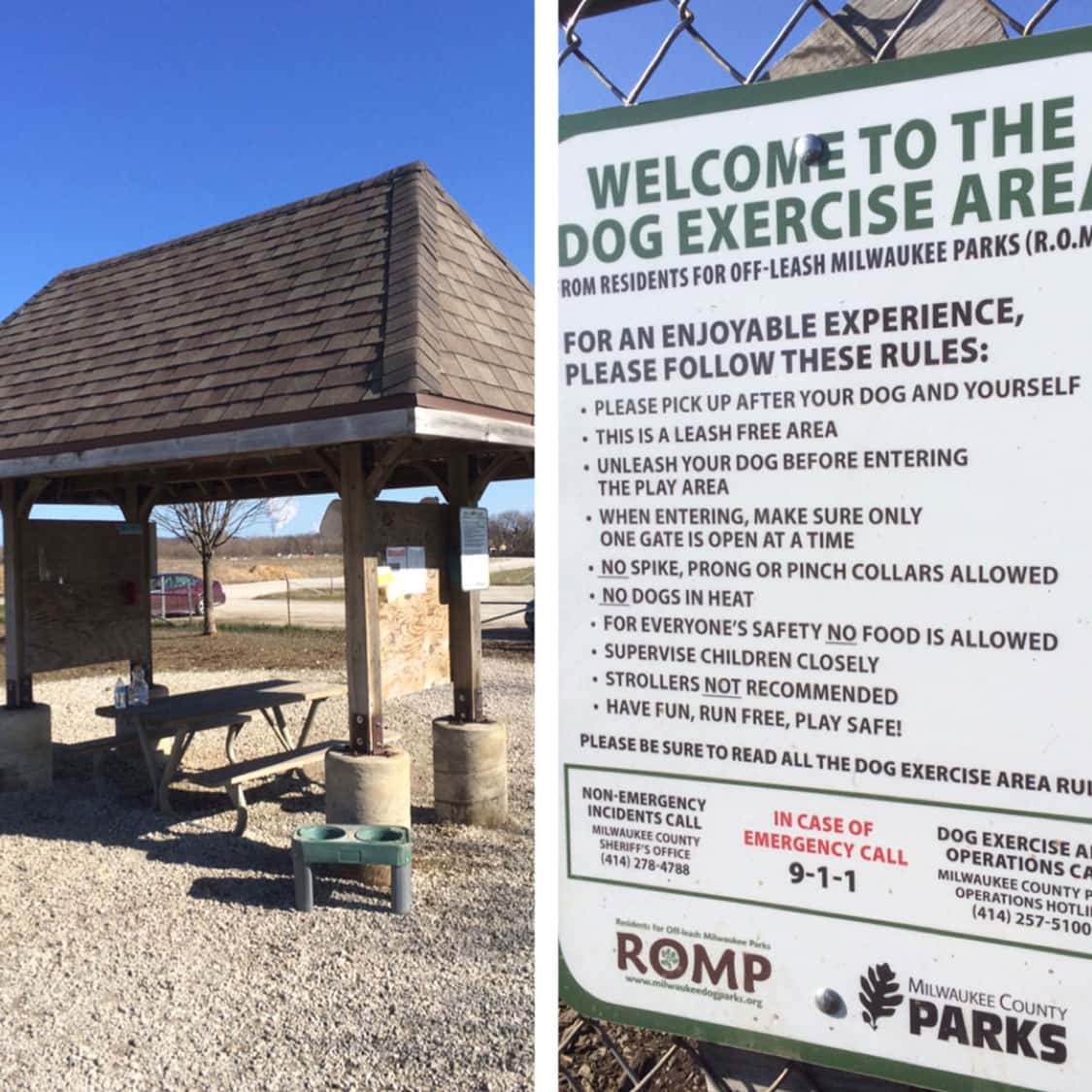 My experience was merely my own, and no fault of the Park's. I failed to understand the full gravity of the warning my fiancé gave when she said, "wear your crappy clothes" because the park was still a mess from the recent spell of rain and snow.
Runway DEP is actually Milwaukee's largest Dog Park. It is a staggering 26 acres of hilly fenced-in land, located in what was a small marsh area. Its name comes from being located so closely to the actual runway of Milwaukee's General Mitchell International Airport. It is open to the public from Dawn until Dusk, as long as fees are paid.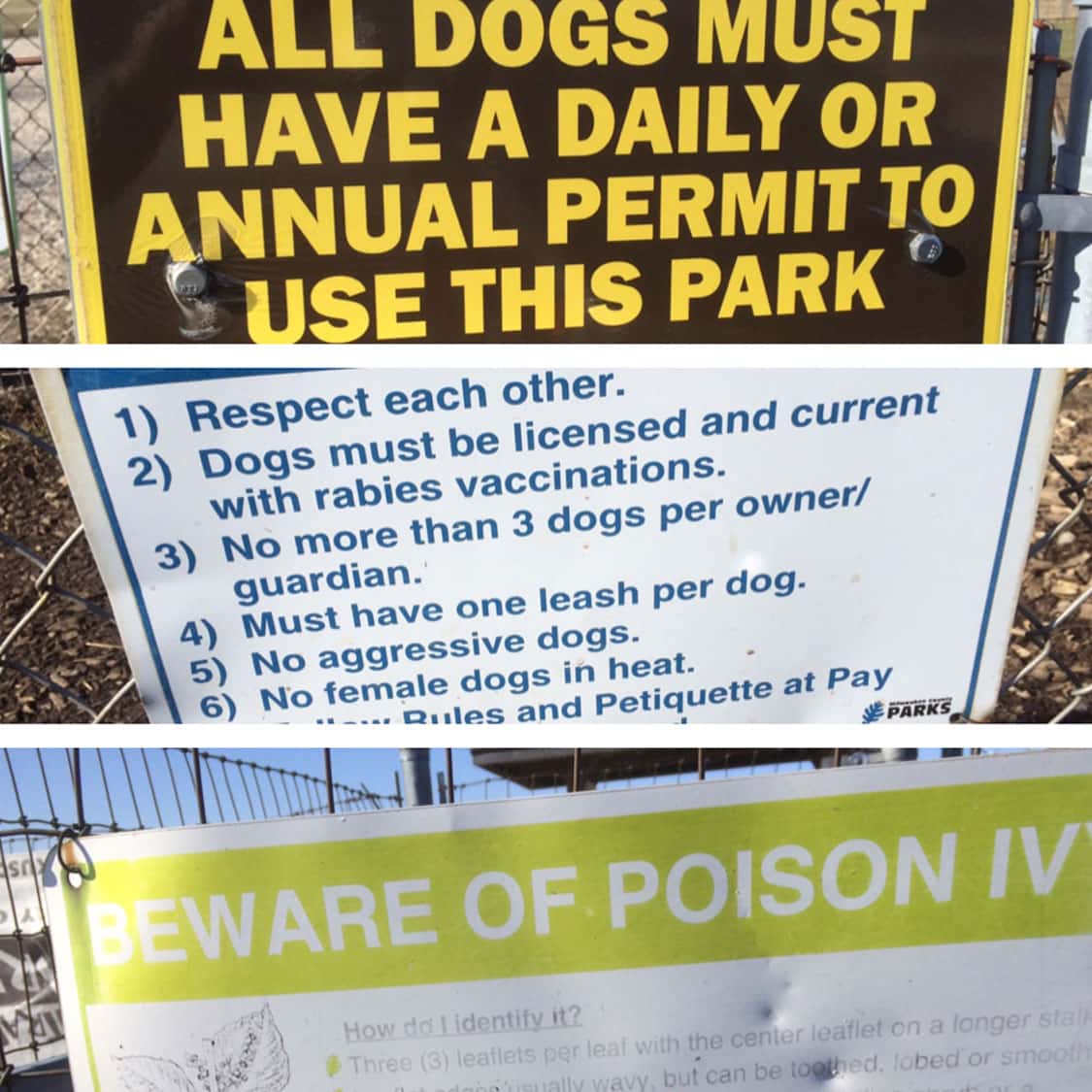 THE PROs: The set-up makes good use of its large space. Access include three double door entrances, so even the wiliest dog cannot escape. There is a community forum posting area also, for messages to be left by groups or individuals for events, lost animals and information on dog care, activities, animal registration, and shops.
For humans they have a wood chip walking trail with a little bridge straddling a small creek. Scattered about are wooden benches and picnic tables to rest at. These are handy due to the hilly area. There is even a designated area for puppies and smaller dogs in case you worry about a dog's ability to actually listen to commands when let loose in such a large area.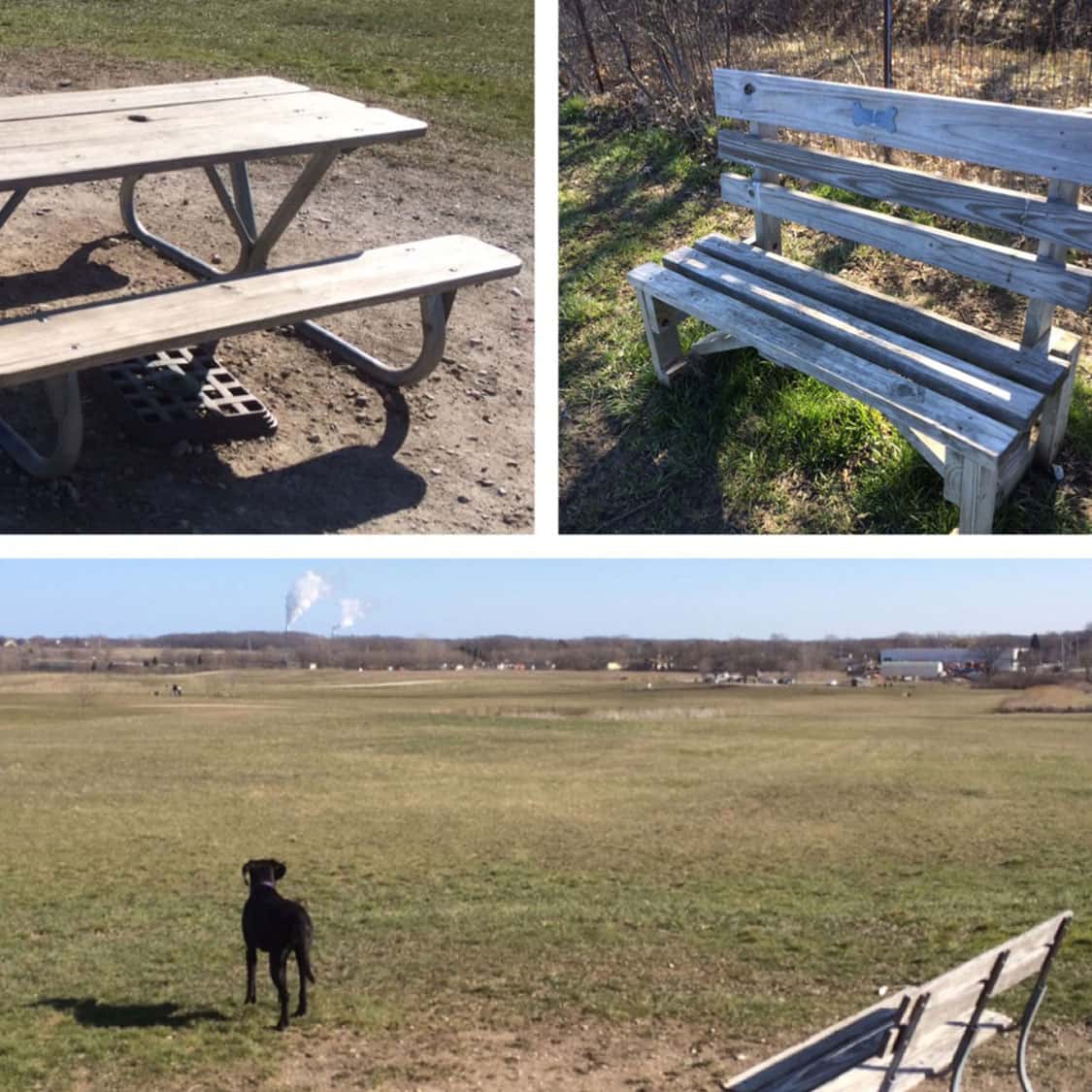 For dogs, the Parks department had the foresight to set out water bowls, dog play ground equipment, and dog doo bags for even the most forgetful owner, with trash cans as well. I did not get to use any of the play areas because of distance, my dogs excitement, and the squishy ground. But I am sure they are quite fun and do look well constructed.
It is quite exciting and exhilarating to see your own dog become it's natural self, galloping in the endless grassy area. It is also neat to see them at one with nature. The right encounter with the right dog turns can it into a giant play area that allows them to use up of all their energy in an hour of running around.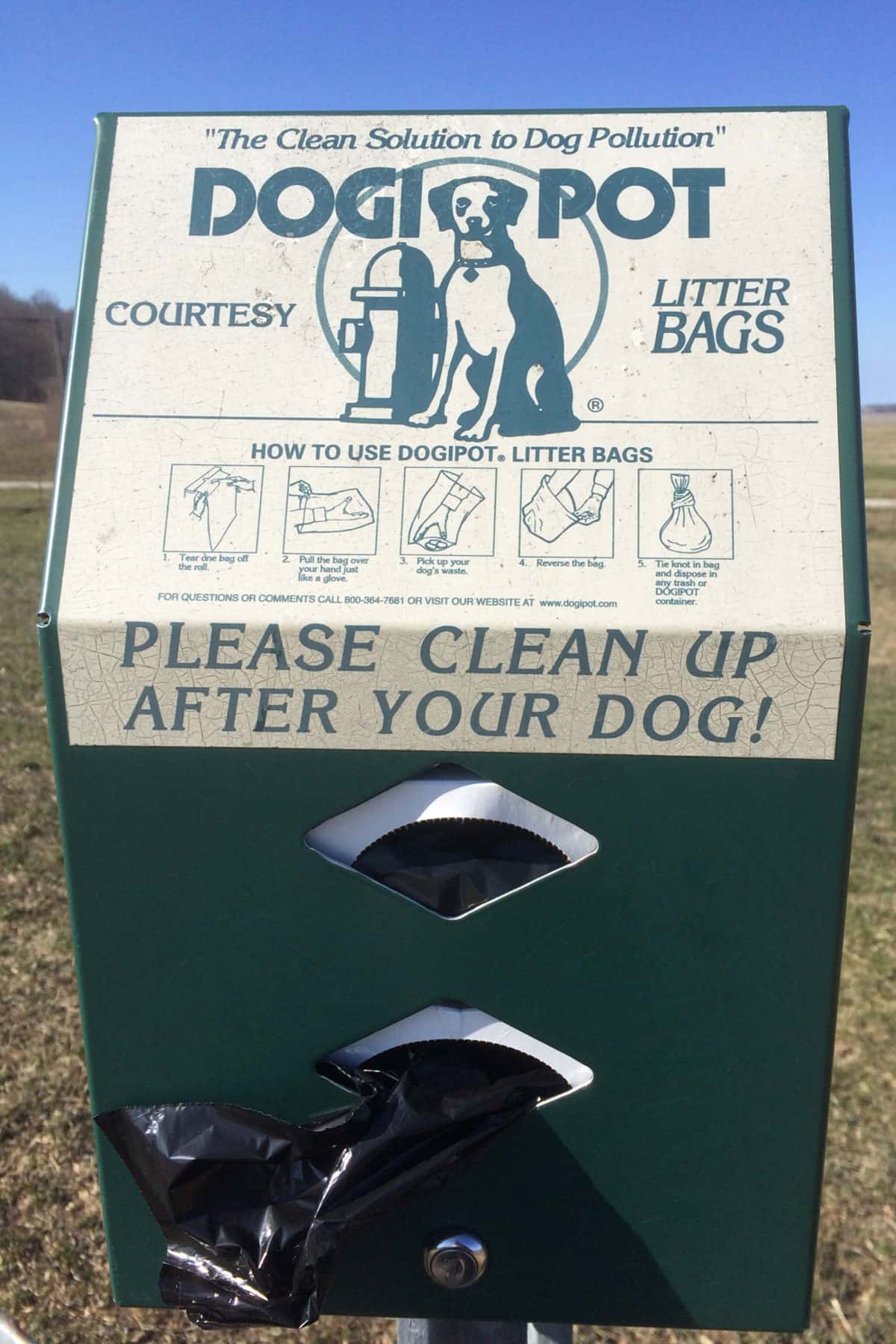 THE CONs: At this time of year, galoshes or boots are a must, preferably ones with good tread to trudge through this place. Admittedly, I did arrive at the dawn of spring. So the conditions take a toll on how shoes and pants will look like after encountering a multitudes of excited dogs. It makes keeping up with your pet a little unbearable. I look forward to the dry season, and wonder how dry it will get. There are areas fenced off inside the main fenced area. These appeared to retain water by design all year round. The high reeds prove that the area used to be mostly a marsh land.
The wood chips that make up the walk path are dwindling near the entrance. This location will need to be re-chipping annually to sustain the walk area. Also, there is an area with a little bridge that is not nearly large or high enough. Most of it is submerged in mud. Along this area, there are broken pieces of fence that lead into the adjoining wooded area. It was hard to see if this area actually has a fence beyond its border. So owners should be aware of if their dog is a runner.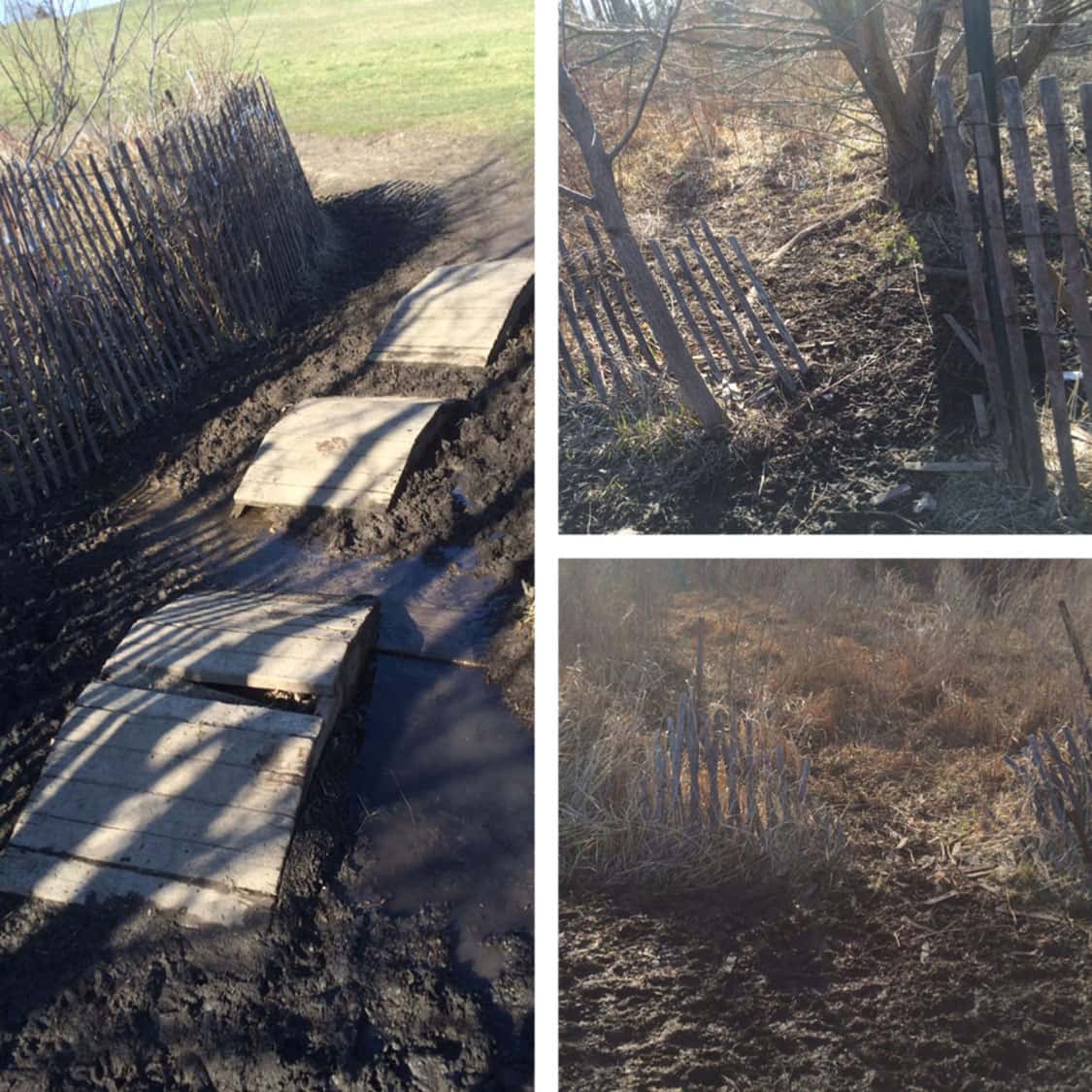 Beware of poison ivy. And because it is near the airport, planes will be landing and taking off frequently. The loud noise may affect nervous dogs, so owners should consider this.
Public Service Announcement: Make sure your dog has their daily or annual park permit on. It's not very expensive and makes for a great investment. There are registration forms at the Park so taking care of process is easy. And, CLEAN UP AFTER YOUR DOG, NO MATTER WHAT!
DON'T BRING YOUR DOG UNLESS YOU ARE PREPARED TO GIVE THEM A BATH! After running around the regular area, my puppy, Xochitl, started to connect with an older dog. They explored Park and proceeded to run through every patch of soggy ground. The dogs could not have been more caked in mud after their romp. The other dog owner said that he has to give his dog a bath after every visit. So a notice to owners, otherwise pets will cover floors and rugs at home with mud, mud, mud.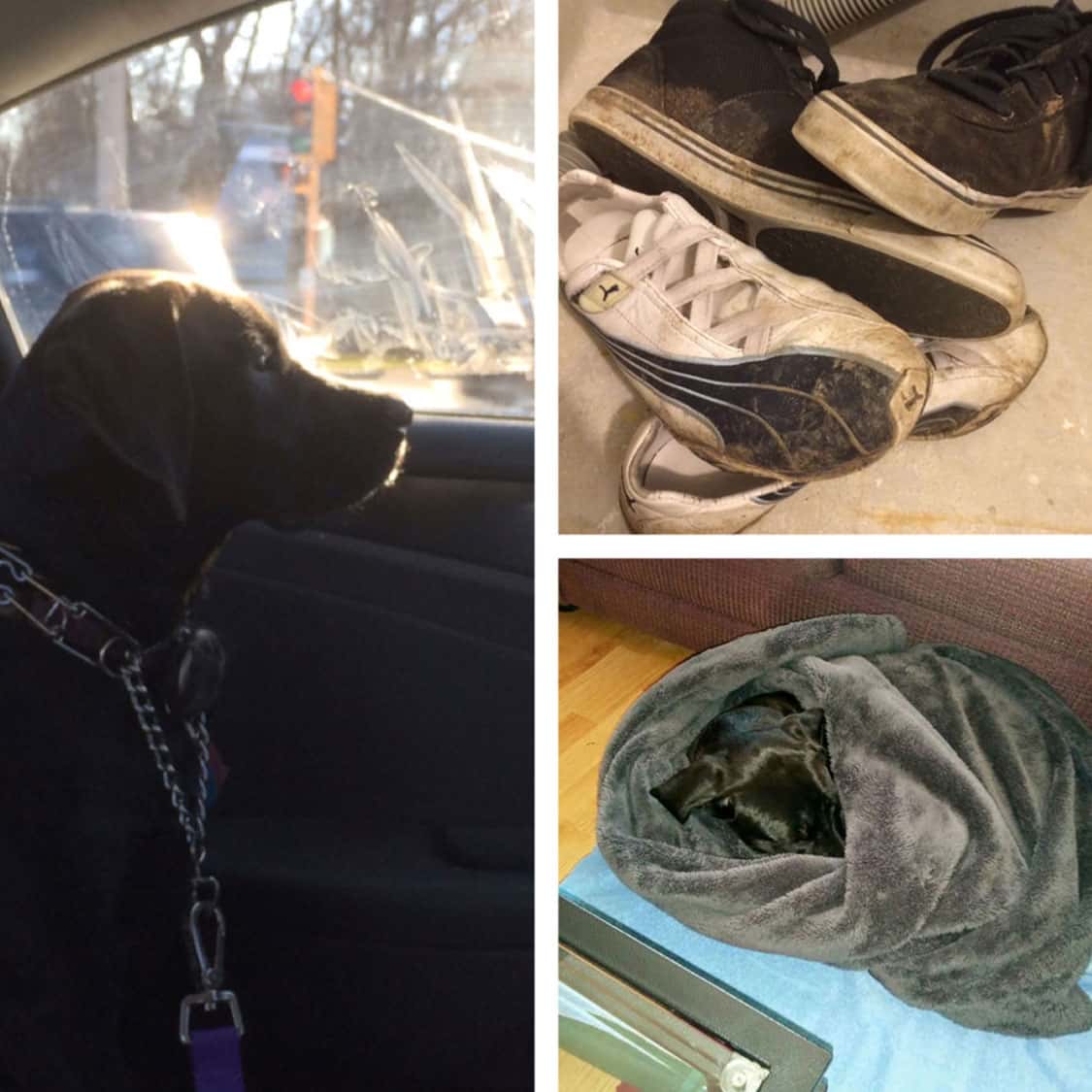 CONCLUSION: This is one of the best parks in the entire area, regardless of the inevitable mess that comes with it. Watching your dog experience such a large space with limited boundaries is amazing, as if they were wild mustangs taking over the plains without restriction. The joy on their faces while running full forced is priceless. Just be sure to plan accordingly: old jeans, basic shirts, tough boots or galoshes and plenty of time for a bath afterwards. Your puppy will thank you for being such a fun sport and they will be exhausted for the rest of the night, which will allow owners some much needed down time.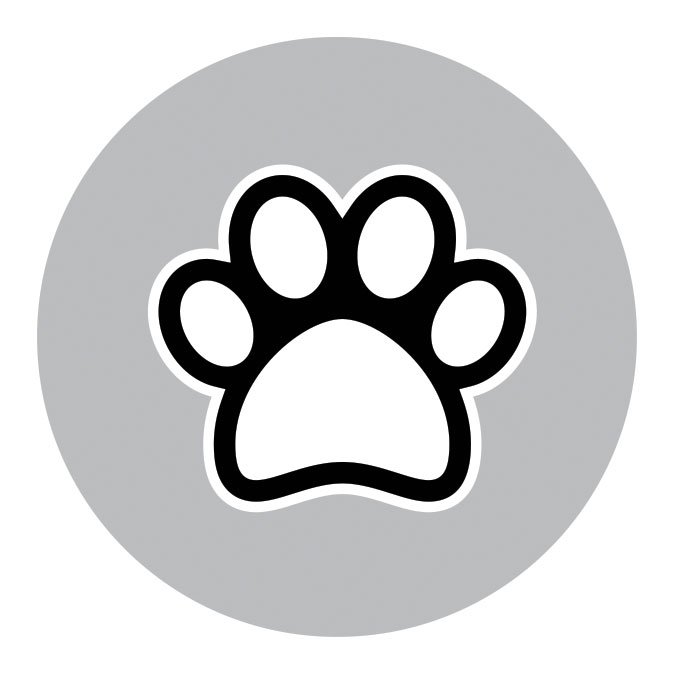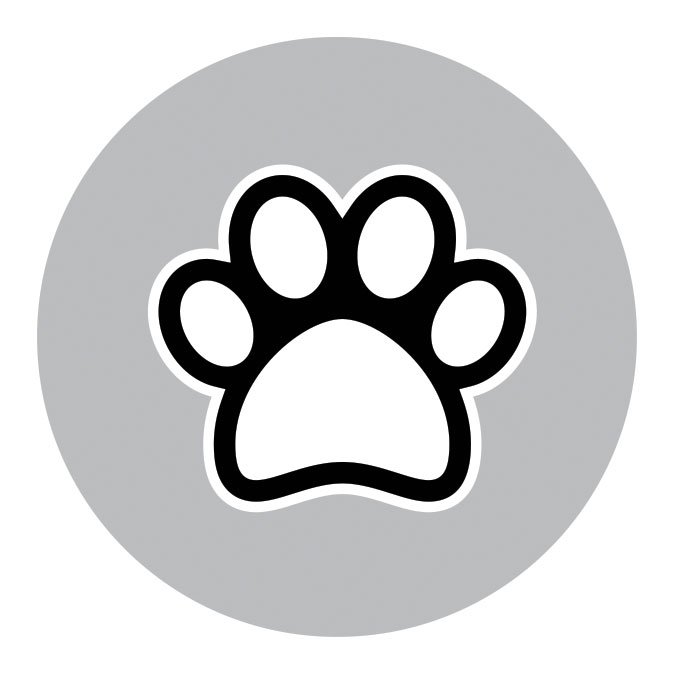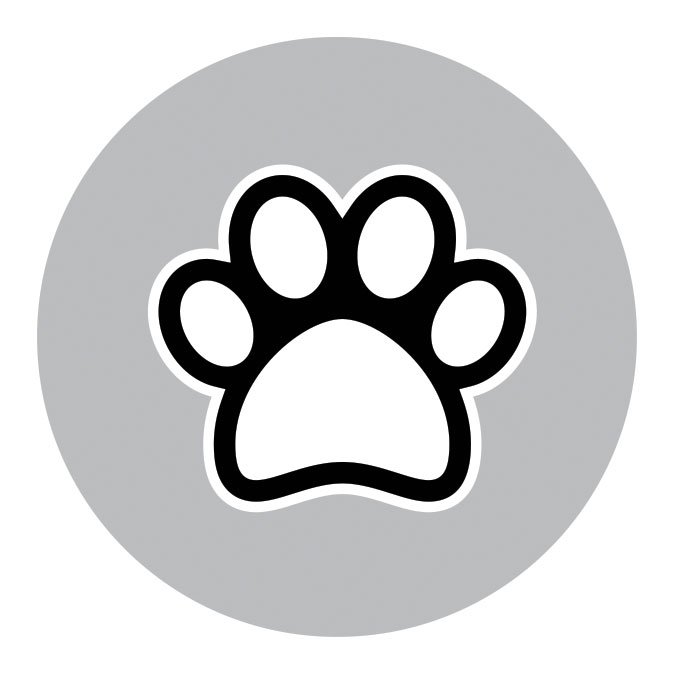 OVERALL RATING: 3 out of 4 Xochitls