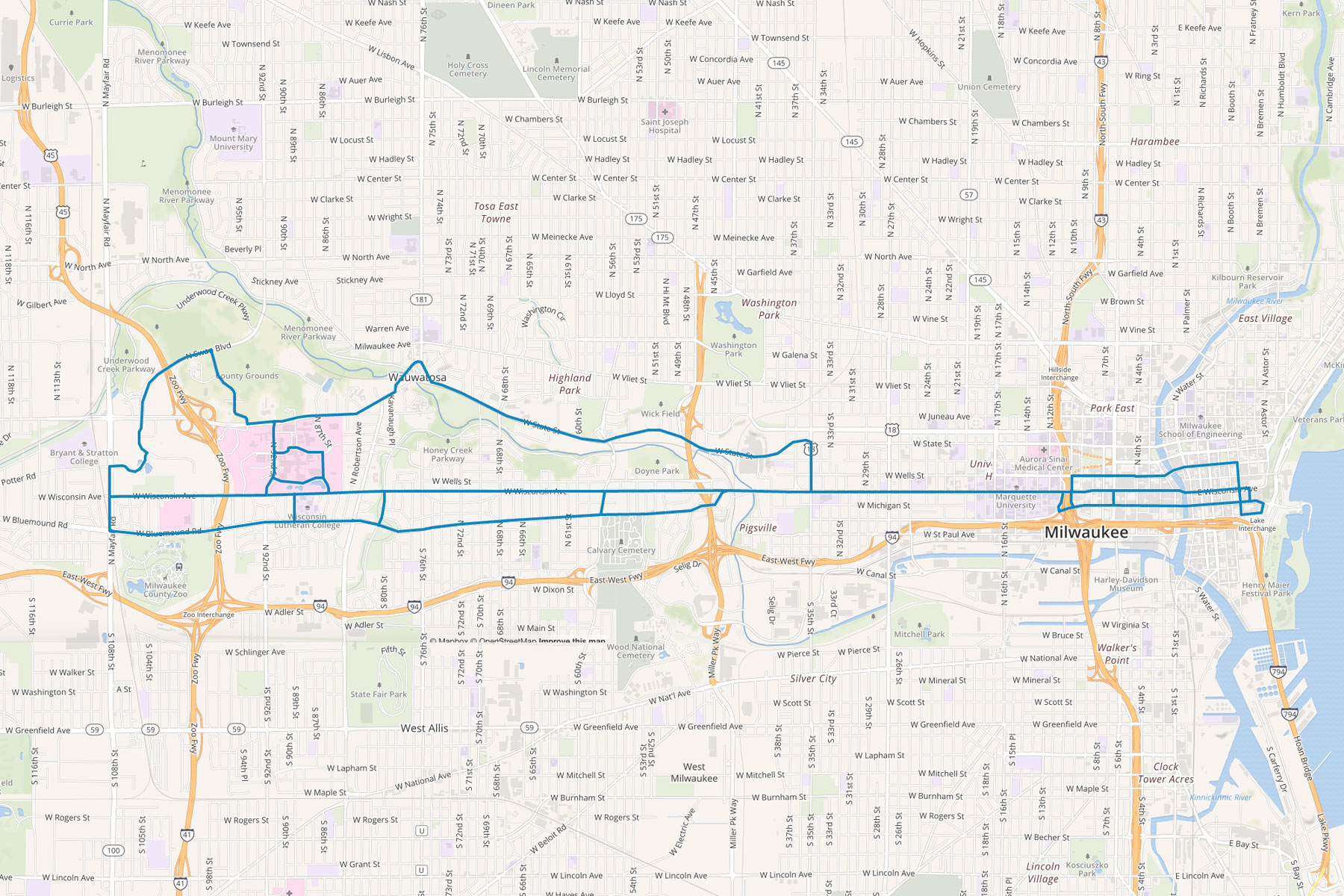 Milwaukee County's Bus Rapid Transit (BRT) Feasibility Study is launching a new website and holding two initial public meetings. The website, EastWestBRT.com, includes background on the potential project, benefits of BRT, some common questions and answers, short videos showing what BRT could look like and the map of the potential routes that are being studied.
A major component of the Milwaukee County BRT study is public input. There are two initial public information meetings scheduled for mid-April:
Tuesday, April 12th, 5-7pm at the O'Donnell Park Miller Room (910 E. Michigan, Milwaukee)
Thursday, April 14th, 5-7pm at the Zoofari Conference Center (9715 W. Bluemound Road, Wauwatosa)
BRT is an increasingly popular approach in communities across the country to enhance public transportation services, reduce traffic congestion, improve mobility and increase transit ridership. BRT systems feature specialized buses that stop less often and travel in dedicated lanes (see the pictures below for examples). BRT offers faster travel times than local service and many riders find it less expensive and more convenient than driving. Because BRT is more frequent than local service, it improves access to jobs, health care, education and other essentials of daily life for people across the community.
BRT projects can also support and spur economic development. While dependent on local conditions, Transit Oriented Development (TOD) following public investment on BRT projects in other communities have ranged from $100 million to $5.8 billion.
People who cannot make the public meetings but would like to provide input can send an email to contact@eastwestbrt.com
Milwaukee County and its partners have initiated a feasibility study to implement bus rapid transit (BRT) in the 7-mile East-West Corridor connecting downtown Milwaukee and the Milwaukee Regional Medical Center (MRMC) and Milwaukee County Research Park (MCRP).