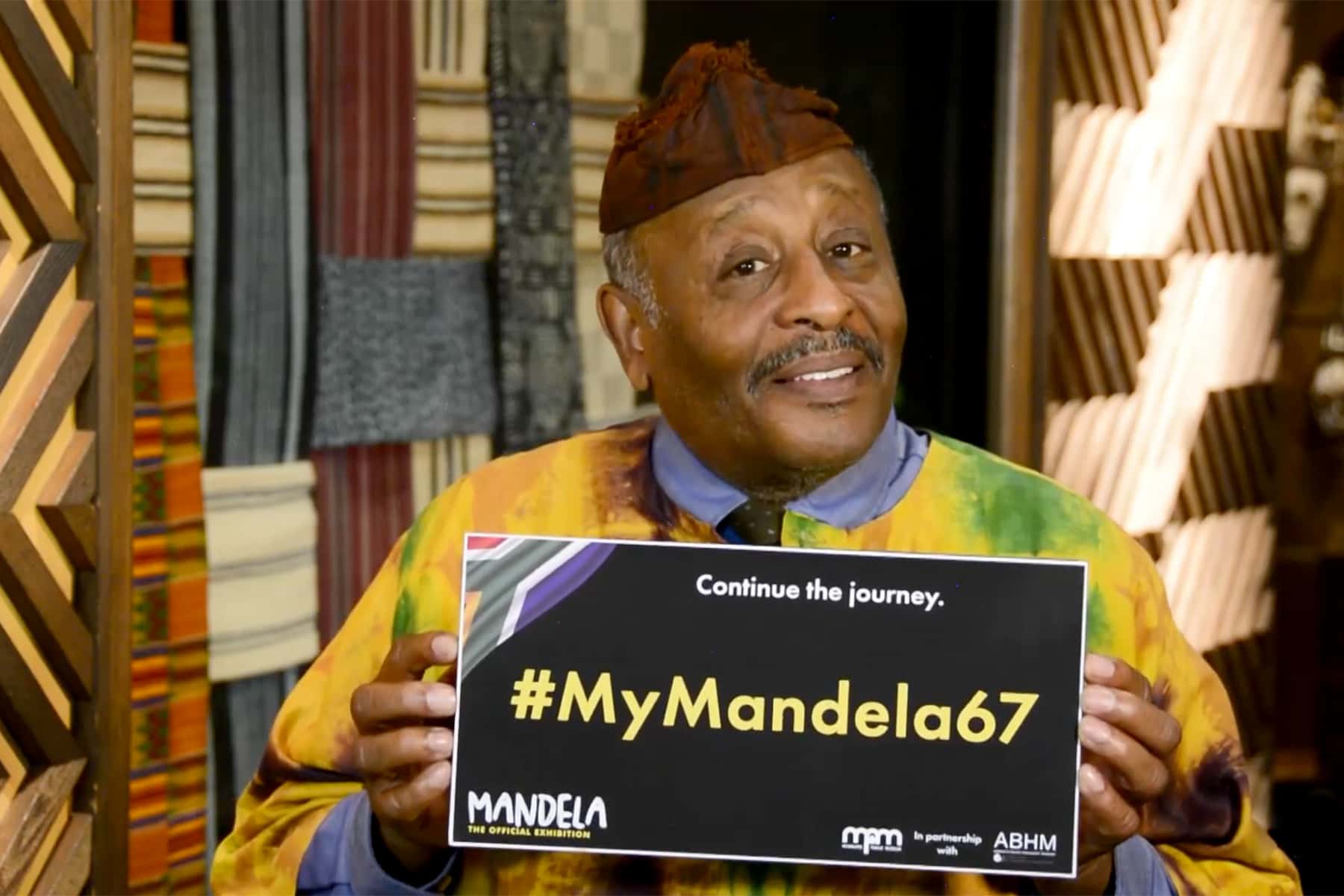 Nelson Mandela International Day, celebrated across the world each year on the anniversary of the freedom fighter's July 18 birthday, mobilizes communities, organizations, governments, and individuals to continue Mandela's legacy of dedicating his life to positive change.
This year, as the Milwaukee Public Museum (MPM) and America's Black Holocaust Museum partner to host the U.S. debut of Nelson Mandela: The Official Exhibition, MPM and ABHM challenge the Wisconsin community to continue Mandela's legacy by taking the a "My Mandela Pledge," and spending 67 minutes volunteering in honor of the 67 years Mandela spent fighting for social justice.
"Nelson Mandela's life was defined by service," said Dr. Ellen Censky, President and CEO. "Taking the My Mandela Pledge and volunteering in service of others is an excellent way to honor his legacy and better our community."
To take the My Mandela Pledge, download the official pledge card. Participants are encouraged to take a photo or video of their volunteerism and tag MPM on social media with #MyMandela67 for a chance to be featured in the exhibit.
"Connecting our community to the life and legacy of Nelson Mandela is imperative for improving our city," said Dr. Robert (Bert) Davis, President and CEO of America's Black Holocaust Museum. "Whether it's committing to taking the My Mandela Pledge, learning through community check-in conversations, or participating in the Mandela Day activities at MPM, we must remember and celebrate the courageous work of Nelson Mandela and keep fighting for social justice in our community and beyond."
In addition to taking the My Mandela Pledge, the Milwaukee Public Museum has invited the community to celebrate Mandela Day July 18, with in-person and outdoor activities. The events will include a visit with the Artist's Working in Education's (AWE) Rising Arts Council to see their Mandela exhibit-inspired art installations, an art kit for visitors to take home curated by AWE, and the opportunity to learn the South African Boot Dance with a demonstration by Ko-Thi Dance Company.
"Brewers Community Foundation encourages all Brewers fans to join us in taking the My Mandela Pledge," said Cecelia Gore, Executive Director of the Brewers Community Foundation. "67 minutes of volunteering by each of us will not only honor the 67 years Nelson Mandela spent fighting for social justice, but it will also provide a tangible impact on the path to bettering our community."