A Living Legend: Gary Wetzel celebrated on 50th anniversary of his Medal of Honor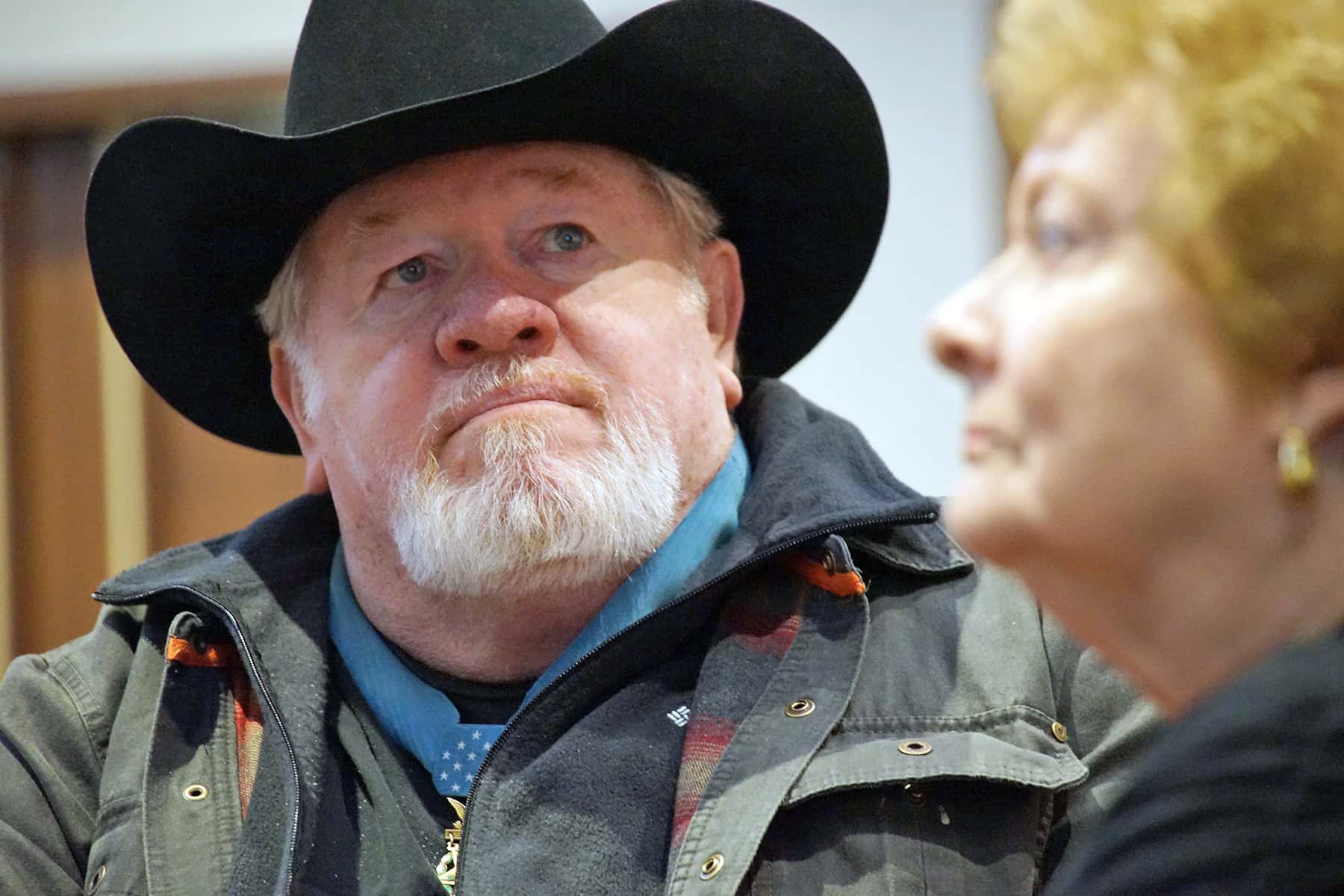 The Milwaukee County War Memorial Center Board of Trustees commemorated the 50th Anniversary of Gary Wetzel receiving the Medal of Honor at a private ceremony on November 13, by adding to his list of decorations with a special Patriot Award.
President Lyndon Johnson presented Milwaukee native Gary Wetzel with the nation's highest honor for military service on November 19, 1968. Milwaukee County Executive Chris Abele formally unveiled a stone marker in honor of Wetzel near the War Memorial Center in 2015, renaming a section of the road as the Gary G Wetzel Medal of Honor Way.
Wetzel has been an advocate for the veterans and the Milwaukee County War Memorial Center for years, often speaking to students at local schools to share his experiences in Vietnam. His sense of humor, humble first-hand stories of heroism, and legacy of leadership have inspired the young audiences.
"Even though I have the privilege to put the blue ribbon around my neck, I not only wear it for myself, I wear it for everybody else," said Wetzel. "I consider my duty to be more or less as a caretaker."
There have been 3,522 Medals of Honor awarded since March 25, 1863. In the fifty years since his heroics were recognized, Wetzel is now only one of 74 living recipients.
"When I was in the Tokyo hospital, where the doctors took out more than four hundred stitches, some of the guys I pulled out who were recovering from their wounds found out I was there," recalled Wetzel. "They would walk up to my bed and ask, 'Are you Gary Wetzel?' And I'd say, 'Yeah,' and they would pull out pictures of their wives, kids, or girlfriends and say, 'Hey, man, because of you, this is what I've got to go back to. I would tell them I was just a guy doing his job."
Wetzel joined the Army at the age of eighteen, and arrived in Saigon just after his nineteenth birthday. With aspirations of becoming a pilot, he reenlisted for a second tour of duty to be assigned with the 173rd Assault Helicopter Company. About ten days before he was scheduled to return home, he was shot down for the fifth time on January 8, 1968.
As a helicopter door gunner, he was trapped in a landing zone engulfed by hostile fire and with a badly damaged left arm. He also received serious injuries to his right arm, chest, and left leg during the battle. Despite the life-threatening injuries, Wetzel continued fighting and helped hold off the enemy until they could be rescued. His heroic actions were credited with saving numerous lives. Because of the injuries he received, Wetzel's left arm was amputated.
Wetzel currently lives in South Milwaukee. He was named the 2014 Milwaukee County Veteran of the Year and is now the fifth recipient of the War Memorial's Patriot Award.
Medal of Honor Citation
Wetzel's official Medal of Honor citation reads:
Sp4c. Wetzel, 173d Assault Helicopter Company, distinguished himself by conspicuous gallantry and intrepidity at the risk of his life. above and beyond the call of duty. Sp4c. Wetzel was serving as door gunner aboard a helicopter which was part of an insertion force trapped in a landing zone by intense and deadly hostile fire. Sp4c. Wetzel was going to the aid of his aircraft commander when he was blown into a rice paddy and critically wounded by 2 enemy rockets that exploded just inches from his location. Although bleeding profusely due to the loss of his left arm and severe wounds in his right arm, chest, and left leg, Sp4c. Wetzel staggered back to his original position in his gun-well and took the enemy forces under fire. His machine gun was the only weapon placing effective fire on the enemy at that time. Through his own resolve he overcame the shock and intolerable pain of his injuries, Sp4c. Wetzel remained at his position until he had eliminated the automatic weapons emplacement that had been inflicting heavy casualties on the American troops and preventing them from moving against this strong enemy force. Refusing to tend to his own extensive wounds, he attempted to return to the aid of his aircraft commander but passed out from loss of blood. Regaining consciousness, he persisted in his efforts to drag himself to the aid of his fellow crewman. After an agonizing effort, he came to the side of the crew chief who was attempting to drag the wounded aircraft commander to the safety of a nearby dike. Unswerving in his devotion to his fellow man, Sp4c. Wetzel assisted his crew chief even though he lost consciousness once again during this action. Sp4c. Wetzel displayed extraordinary heroism in his efforts to aid his fellow crewmen. His gallant actions were in keeping with the highest traditions of the U.S. Army and reflect great credit upon himself and the Armed Forces of his country.