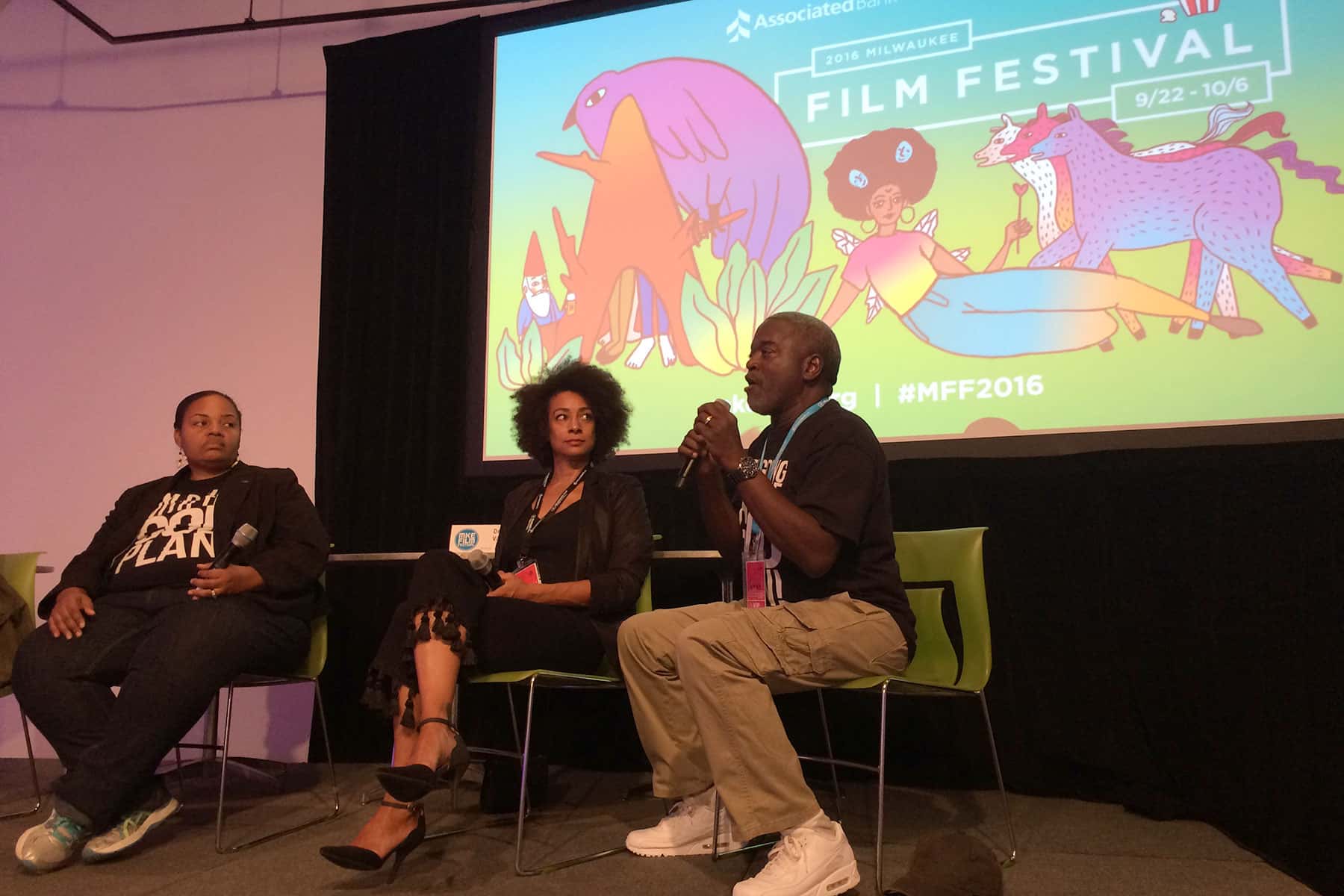 The Milwaukee Film Festival's Black Lens program screened the film Can You Dig This? and inspired a crucial discussion among local leaders in urban agriculture during the panel that followed.
A film about urban agriculture in South Los Angeles, directed by African-American filmmaker Delila Vallot, Can You Dig This? was featured at the Milwaukee Film Festival's Black Lens Program. After the first screening on September 24, a panel was hosted, Can You Dig This: Health, Peace, and Community Substance in the Inner City, that included Vallot and Milwaukee leaders in urban agriculture.
Can you Dig This? featured various urban gardeners in South Los Angeles, including "Gangster Gardener" Ron Finley. Finley transformed his front yard into a garden where the food grown is given freely to the community. The film also discussed the benefits urban agriculture brought to South Los Angeles, an area where fresh food had been scarce previously.
Like individuals in South Los Angeles, many in the Milwaukee community lack access to fresh fruits and vegetables. Black Lens program leaders Geraud Blanks and Donte McFadden chose the film because it both reflected their mission to feature African-American filmmakers, and served as a mirror to Milwaukee's issues.
Milwaukee has numerous food deserts, places where communities do not have easy access to fresh fruits and vegetables. Along with Vallet, panelists Antoine Carter, program director of Groundwork Milwaukee, Milele Coggs, Alderwoman of the 6th district, and Andre Lee Ellis, founder of the urban garden We Got This, discussed why food deserts exist and the importance of improving communities through urban agriculture.
"When you begin to look at the health disparities within the city of Milwaukee, I would say that it is a necessity for us to invest in urban gardening, educate others on urban gardening, and truly make sure that it flourishes in our communities," said Coggs. "Because it's a matter not just of our quality of life in general, but whether we live or die."
Coggs' district has the most urban gardens in the city, in part due to her support. At the panel, she described how many of her district's residents are unable to get fresh fruits and vegetables because of logistical constraints. Often, instead of venturing on a half-hour bus ride to the nearest grocery store, they send their children to pick up chips and snacks from the nearest corner store.
Vallot herself was inspired to make this documentary due to her own upbringing in Los Angeles. Born to a mother who lived in Hollywood and a father who lived in South Los Angeles, she noticed stark disparities when traveling through the two worlds.
"It was a personal inspiration," Vallot explained. "Ron Finley says, 'plant a seed, go change your life' and I wanted to know if that was true."
Finley's idea held true in South Los Angeles and has been true in Milwaukee. The city saw a surge of urban gardens in recent years, especially in neighborhoods with food deserts. Ellis's garden program We Got This is a prime example of the impact urban agriculture can have on a community.
"At the garden we look out for each other. We were the Number 2 highest crime block in the city and now we're down to Number 30," said Ellis. "We used to average 50 to 100 phone calls a week to the police but now we're down to zero."
Ellis started We Got This three years ago in his own neighborhood on 9th and Ring, and has since helped countless young men through a weekend gardening program. He has worked with boys that have gone from D averages to A or B averages in school, boys that will become youth leaders.
All of the food grown in Ellis's garden is free to people in the neighborhood. To his neighbors, the garden was transformative, uniting its members towards a common purpose.
"I would say, 'taste this' and once they tasted it, it sparked something in them," said Ellis. "Fresh food is good for the environment and for everything else."
Support from Coggs has been vital in creating the sort of progress that people like Ellis have made with their urban gardens. Alongside the NAACP, she recently succeeded in installing a grocery store in a low income neighborhood, despite significant backlash from corporate executives.
"I'm a big believer, given the support they already have incoming, it will be one of the most successful grocery stores in the city of Milwaukee, contrary to what others think or believe," said Coggs.
The panelists also stressed the importance of community involvement in these projects. Carter, who runs over 70 urban gardens in the city, said that he would not let someone start a community garden without substantive community support.
Carter made the analogy to a mural project that occurred in his neighborhood. In the high-crime zip code 53206, where artists recently installed a mural project "painted with hands of kids from 53206 with the ideas of 53206, with the color of the kids. It's a beautiful project that brings pride to the community."
The urban agriculture movement in Milwaukee has not shown signs of slowing down. Resembling the seeds people like Coggs, Carter and Ellis plant, it is the hope that urban agriculture will continue to grow and improve the health of communities throughout Milwaukee.