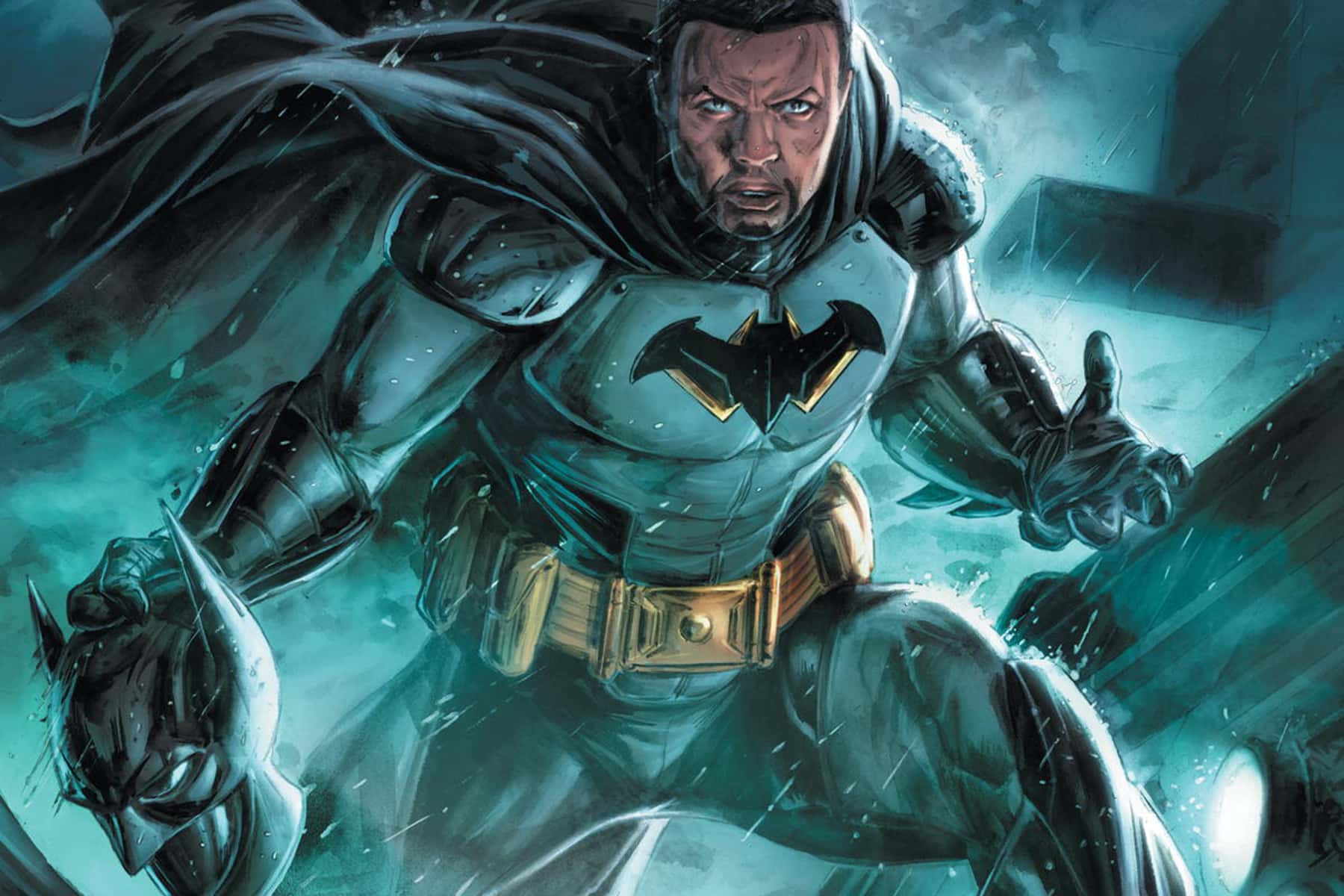 Even before the announcement of "DC Future State and Future State: The Next Batman," by John Ridley, Nick Derington, and Laura Braga, the news that a person of color could become the next protector of Gotham City stirred a great deal of excitement.
Speculation inside and outside of the comic book community about the character's identity finally ended on December 10, with an announcement by DC Comics. Tim Fox, a Black character from the Batman universe, would be the new Batman in a four-issue comic book miniseries.
Tim (Jace) Fox, Gotham's new defender in the dystopian future, will be revealed as Tim (Jace) Fox, the estranged son of Lucius Fox – a business associate of Bruce Wayne – and brother to the former Batwing Luke Fox.
Created by Len Wein and Irv Novick, Tim Fox's first appearance was in Batman #313 from April 10, 1979, where his father Lucius fretted about his attention to schoolwork. The character has since been teased in the current Batman line. In October's Batman #101, he also showed up in a conversation between Batman and Lucius Fox, who has since acquired the Wayne fortune and technology as a result of The Joker War.
Each issues of the limited series will be written by John Ridley, who authored the Oscar-winning screenplay for "12 Years a Slave," while Nick Derington and Laura Braga will create the art. As an accomplished writer, Ridley has been successful in exploring the racial subtext of the DC Universe, most recently in "The Other History of the DC Universe," which viewed DC's chronology from the viewpoint of characters from traditionally marginalized groups.
Ridley said that his sons were a big inspiration for the series, and their relationship helped him develop the personality of the "New Batman."
"My sons are great supporters, but they would much rather see Black Panther than 12 Years a Slave – let's be honest," said Ridley. "So to be able to write the next Batman, for them to know that this next Batman is going to be Black – everybody else on the planet can hate it, have a problem with it, denigrate it – but I have my audience and they already love it."
Publishing in January and February 2021, each issue of "Future State: The Next Batman" will run an extended 64 pages with Fox as the Caped Crusader. The series will include backup stories of other Gotham City heroes and villains taking on the oppressive rule of The Magistrate and its war on vigilantes – Future State: Arkham Knights, Future State: Outsiders, Future State: Batgirls, and Future State: Gotham City Sirens