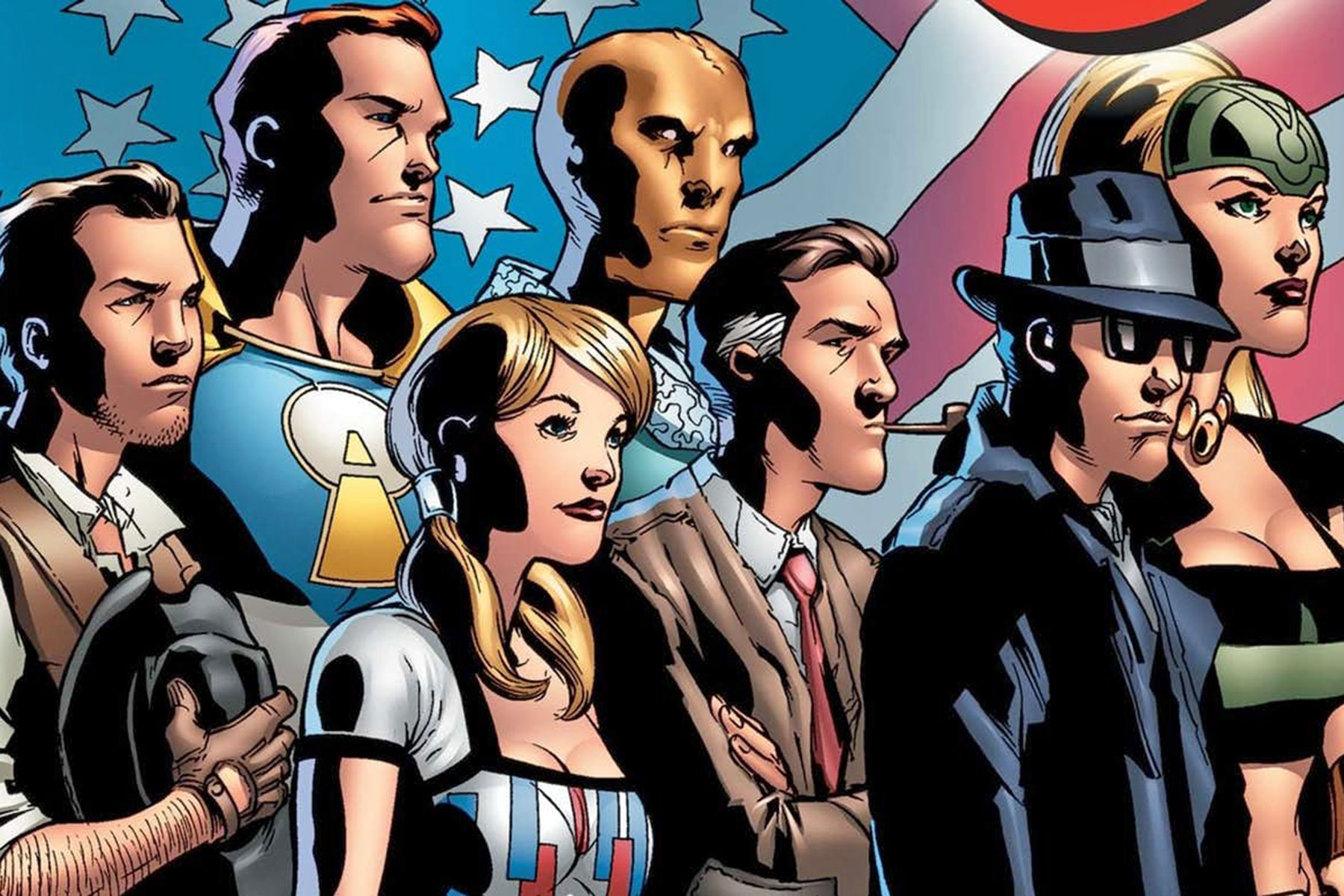 Academy Award-winning writer John Ridley is adapting his "The American Way: Those Above And Those Below" comic series for the big screen after reaching a deal with independent studio Blumhouse Productions.
According to Deadline, Ridley is attached to direct the project, based on his six-issue monthly mini-series published in 2017 by DC Entertainment's Vertigo label.
Blumhouse will fast track the film that explores racial themes by subverting the superhero genre. It worked on a similar project with Jordan Peele's "Get Out," and specializes in producing low-cost genre films.
Ridley wrote the story with illustrator George Jeanty in what was a sequel to their 2007 graphic novel "The American Way," in which a team of 1960s superheroes called The Civil Defense Corps, each with special powers but also a specific ethnic makeup designed to make segments of the American population feel safe and represented.
There is also a group of super-villains pitted against the heroes, but the whole thing is partly a contrivance to pacify an American public growing increasingly inflamed with the times. The movie will be focused in 1972 and pick up that original story a decade later. Ridley has said his inspiration for the series was Ridley reading of LBJ's desire to add a black astronaut to the space program.
Jason Fisher is added to the superhero roster as "The New American," a black man subjected to genetic manipulation to give him super strength but a limited pain threshold. His presence creates turmoil within the superhero crew, emblematic of the times, and when the government creates a new superhero called Hellbent to mask this strife, the superhero crew is devastated by the results.
Ten years after the CDC was torn apart by racism, infighting and murder and exposed as a propaganda sham, the surviving members are heading in different directions. Missy Devereaux – a.k.a. Ole Miss – is transitioning from the First Lady of Mississippi into a candidate for governor and defender of a vanishing and hateful way of life.
Amber Eaton – formerly known as Amber Waves – is a domestic terrorist, using her powers to infiltrate and destroy the country's centers of power. Fisher has remained a crime fighter conflicted with being a propaganda prop to sustain a system rigged against the black population of America.
He tries to become a champion of the disenfranchised people of inner-city Baltimore, who are wary he is a tool of the heavy-handed police force. Though the film will be set in 1972, there are plenty of issues that ring relevant today and that give this a chance to be more than your typical spandex saga.
Ridley's television work includes the ABC News documentary "Let It Fall" about the 1992 Los Angeles riots, also in theaters later this month; and ABC's "American Crime," on which he serves as showrunner and creator.