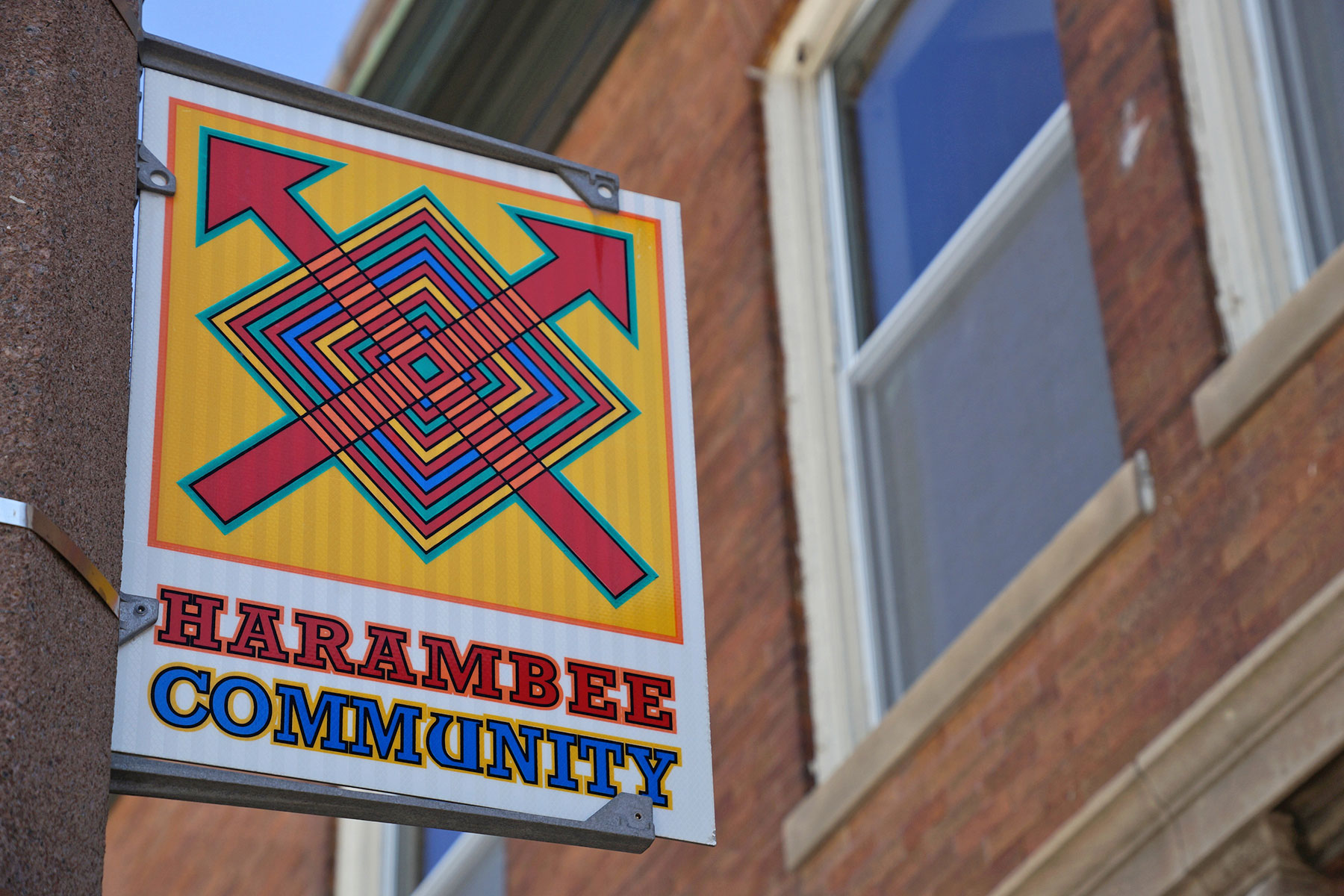 The Local Initiatives Support Corporation (LISC) Milwaukee announced the launch of the Harambee Quality of Life Plan Initiative on April 15, to be led by Riverworks Development Corporation located on the north side of Milwaukee.
The initiative features a 12 to 18 month planning process that will emphasize the vision for the Harambee neighborhood's future, created and owned by the community and serve as a guide for investments and actions. As Lead Agency, Riverworks will bring together residents, businesses, nonprofit agencies, resident groups, religious institutions and the City of Milwaukee.
The Harambee Quality of Life Plan will result in a comprehensive plan, driven by residents, for job and business growth, public safety, education, family wealth-building, quality and affordable housing, health and wellness, and other issues prioritized by planning partners and participants.
Riverworks Development Corporation's Executive Director, Darryl Johnson, believed the process can galvanize residents, local agencies and businesses and attract new resources to the neighborhood.
"Collaboration and planning are important to ensure that the growth of our community is equitable and serves the best interests of long-term residents and businesses. This planning initiative will build trust and alignment, and make sure all of us are heading in the same direction," said Johnson.
Theo Lipscomb, LISC Milwaukee's Executive Director, articulated their long-term commitment to the Harambee neighborhood and the importance of planning.
"Over the last six months, I've developed a deeper respect and appreciation for the strong organizations that support Harambee residents. LISC has full confidence in Riverwork's ability to bring partners and residents together to develop a plan that will further investment in the Harambee neighborhood." said Lipscomb.
As the lead agency, Riverworks Development Corporation is tasked with bringing together and coordinating a diverse group of organizations and residents to share ideas and priorities. The wide range of partners including WestCare, Martin Luther King Economic Development Corporation, Safe & Sound, Northcott Neighborhood House, the Riverworks and King Drive Business Improvement Districts, neighborhood associations, and religious institutions.
"Harambee is one of the largest geographic neighborhoods in Milwaukee and includes many distinct micro communities. All have been impacted by historical redlining and other inequitable practices which have caused divestment over the years," added Lipscomb. "More recently, downtown development, potential transit expansion, public and private investment in the area, and other factors are causing significant change. We are excited to work with our long-term partner, Riverworks Development Corporation, who has the capacity, partnerships, and experience to make this a success."
The process is made possible in partnership with Wells Fargo, LISC Milwaukee, Bader Philanthropies and Greater Milwaukee Foundation. The planning phase of the Harambee Quality of Life Planning Initiative is funded by Wells Fargo and LISC Milwaukee. Bader Philanthropies granted funds to aid with technology access for participants. Wells Fargo has a focused philanthropic commitment to the Harambee neighborhood and will be a key partner in the project.
"An investment in the Quality of Life Plan is an investment in a model that guides neighborhood residents, nonprofits, small businesses, elected officials and other key stakeholders to build a neighborhood roadmap that defines long-term success," said Andrew Ruehl, community relations senior consultant with Wells Fargo. "We have seen the impact of these plans in other communities and how they positively impact housing, commercial development, financial wellness and other critical community issues. By demonstrating the collective engagement and advocacy from neighborhood stakeholders, we have also seen how this new neighborhood ecosystem has the potential to attract additional funders at both a regional and national level."
The initiative also builds on the prior success of the Harambee Great Neighborhood Initiative (HGNI). In 2005, Thrivent for Lutherans made a $1.08 investment in Quality of Life Planning. The Harambee Great Neighborhood Initiative resulted in 169 new homes and 99 renovations, including the development of the King Commons I and II, Heart and Hope Place, the Riverworks Lofts and leveraged over $30 million in investments for the neighborhood.
"Harambee is a Swahili word meaning 'pull together.' The collaborative approach planned for this initiative promises to live up to that meaning. It is important for us to make sure that long-time residents, businesses, and partners, can benefit from the emerging economic opportunities in the area. This planning builds on other initiatives while prioritizing the voices of people who directly live and work in the neighborhood, and I look forward to what comes out of it," said Alderwoman Milele Coggs.