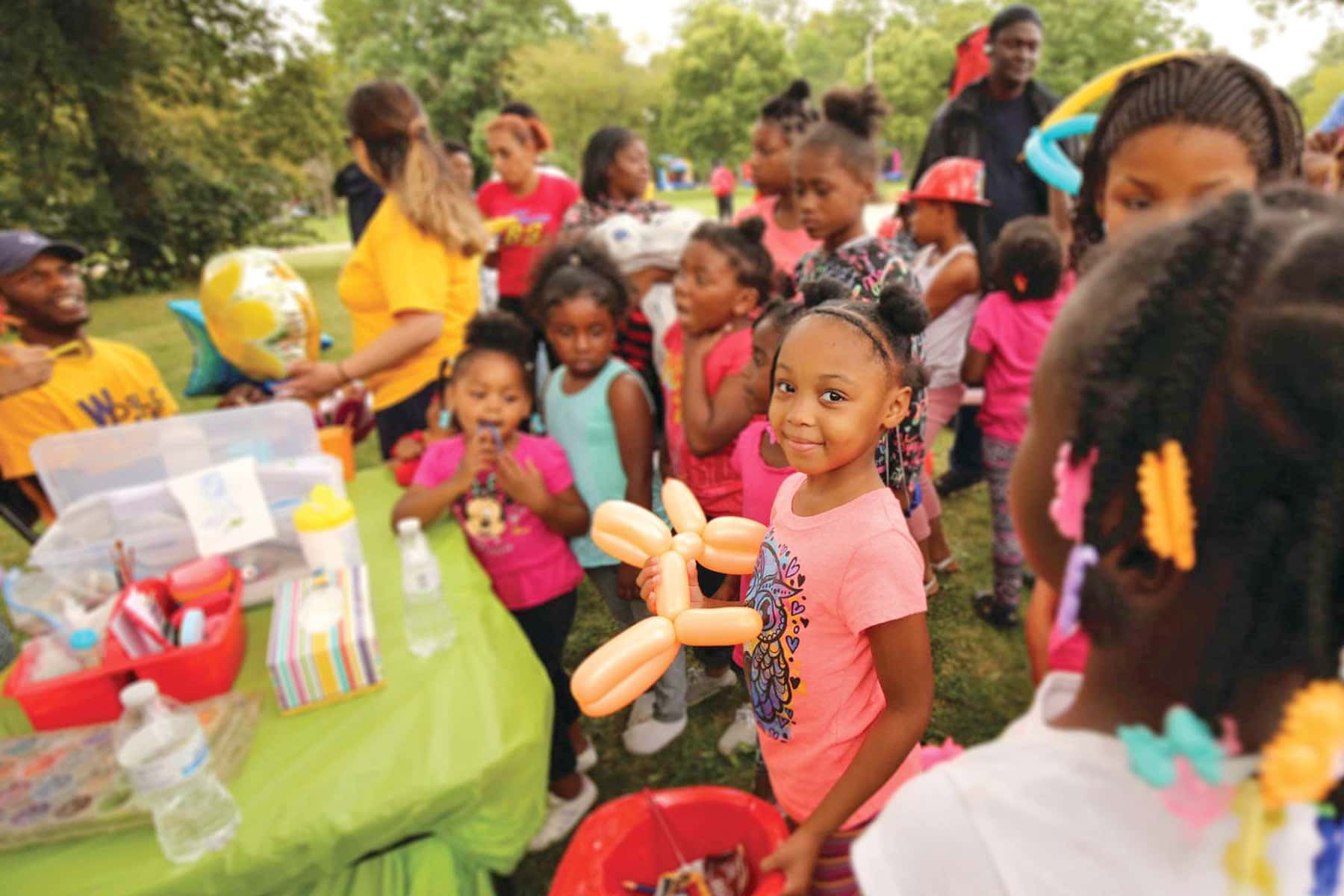 African American philanthropists in the greater Milwaukee area have come together like never before through the ThriveOn Collaboration for a bold investment that will advance racial and health equity for years to come.
In leading a $2 million fundraising effort to support a Black leader of national prominence in the field of healthy equity research, these community leaders have seized a generational opportunity to address the societal factors that impact health and to improve well-being in Milwaukee's Black community and beyond.
The investment will provide a permanent source of funds as Leonard Egede, MD, MS, professor of medicine, chief of the division of general internal medicine, and director of the Center for Advancing Population Science at the Medical College of Wisconsin (MCW), seeks to close persisting health equity gaps in the community. Dr. Egede has been awarded the resulting endowed chair appointment from the Milwaukee community and MCW, which is attributed to a leader focused on health equity research.
"We are so grateful to the donors who support Dr. Egede's groundbreaking work to make Milwaukee a healthier place for our communities of color," said John R. Raymond, president and CEO of the Medical College of Wisconsin. "This investment is a promise to Milwaukee that we are committed to counteracting the burdens of racism and disinvestment through systemic change."
Through his work at MCW, Dr. Egede explores access to healthcare, quality and cost of care and the social determinants of health and how they intersect to create disparities and influence the overall health of the region. These efforts directly inform and educate activities for MCW, the Greater Milwaukee Foundation (GMF) and Royal Capital's ThriveOn Collaboration, with the ultimate goal of eliminating disparities through community engagement, research, education and direct community investment.
Cory Nettles and Jackie Herd-Barber, community leaders and board members for both GMF and MCW led this unprecedented initiative on behalf of the ThriveOn Collaboration, which includes numerous diverse and next generation philanthropists. Herb Kohl Philanthropies is also supporting Dr. Egede's endowment. This chair establishment is a major milestone toward an overall $5 million investment to provide Dr. Egede a source of reliable and consistent funding for his work to reduce the burden of chronic disease and eliminate health disparities in high-risk communities of color.
"Milwaukee is very fortunate to have such strong African American philanthropic leaders who recognize that our impact is greater together and are committed to inviting all people to the table to invest in an equitable future," said Ellen Gilligan, president and CEO of the Greater Milwaukee Foundation. "The ThriveOn Collaboration has been community-centered from the start, and the collective effort to establish this chair and support Dr. Egede's vital work clearly shows how that community leadership extends to philanthropy. We are proud to serve the donors who gave to and through the Foundation in support of this effort."
Many disparities in health and opportunity experienced by communities of color can be traced back to systemic racism, so overcoming barriers to quality health care and overall wellness requires a comprehensive, community-informed approach. Dr. Egede's vision is to implement quality health as a component of human capital — the knowledge, skills, competencies, and other attributes acquired by individuals during their life. The presence of disease suppresses the development of human capital.
"The model we have put together comes down to chronic stress," Dr. Egede said. "Patients say, 'My very existence every day is very challenging.' Chronic stress leads to disease. Disease leads to disability, and disability leads to loss of social capital. The individual who is sick cannot contribute to the economy and that impacts the economic base of that environment."
With 20 years of experience in health disparities research, Dr. Egede has built his career on aiming to understand, explain and reduce inequities. Much of his work has centered on diabetes, focused on identifying, understanding, intervening, reducing and eliminating discrepancies within the disease. Dr. Egede has identified contributors to health imbalances at the individual, provider and systematic levels, which has led to funding from the National Institutes of Health and Centers for Disease Control and Prevention, among other organizations.
Dr. Egede joined MCW in 2017. In addition to his roles as chief and professor of medicine and director of the Center for Advancing Population Science, he is an internal medicine physician and associate director for diversity of the Genomic Sciences and Precision Medicine Center at MCW.