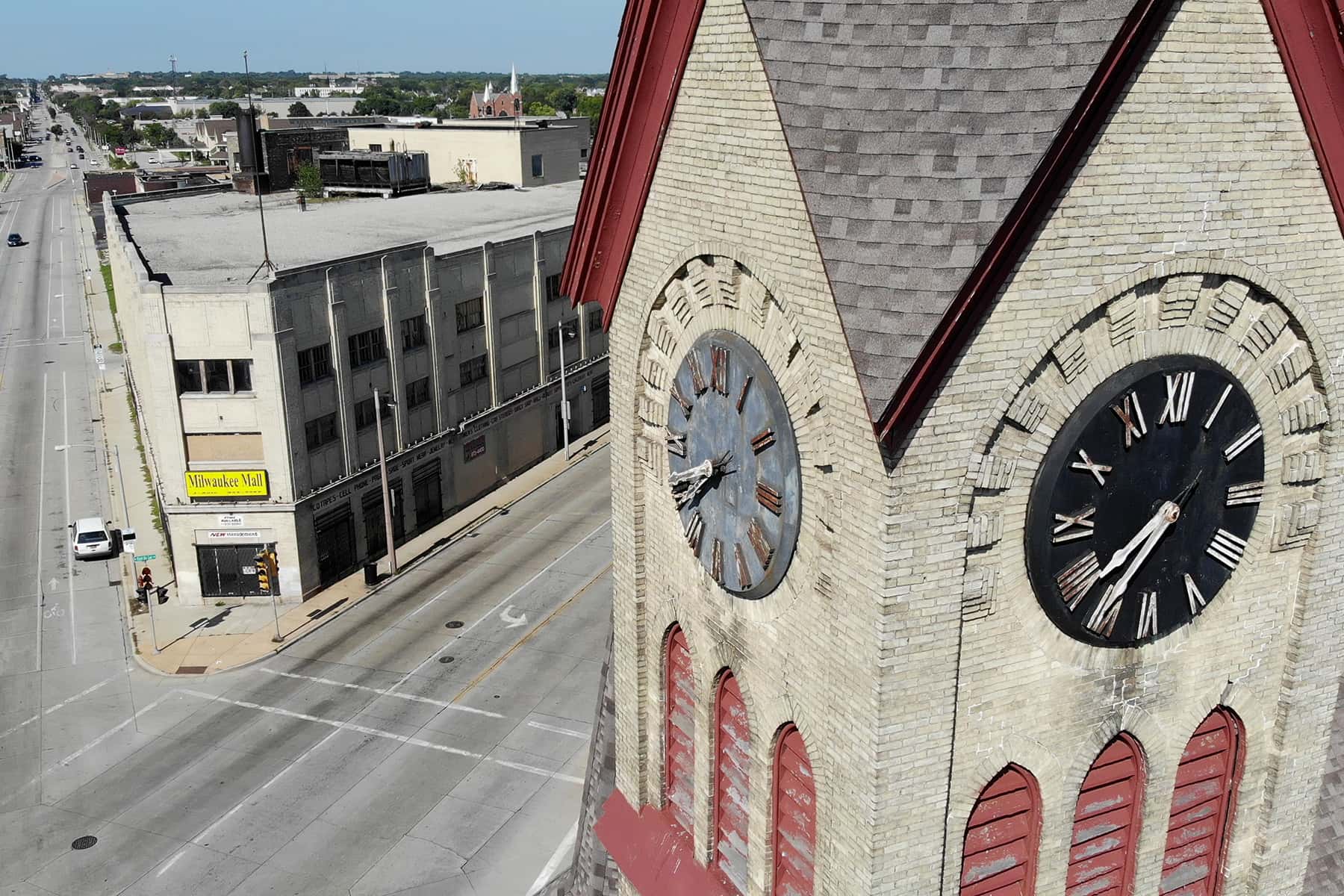 A project by Milwaukee developer HaywoodGroup seeks to redevelop the former Sears store and the 6-acres of neighboring property it acquired last year into "One MKE Plaza," featuring a much needed hotel that could support the inflow of visitor for the Democratic National Convention in July 2020.
The Ikon Hotel would be built within the former Sears, Roebuck and Company's department store at 2100 W. North Avenue. The HaywoodGroup needs Common Council approval for a $4 million city loan to build the 80-room hotel and conference center, which would kick off a $50 million redevelopment plan around Fond Du Lac and North Avenues.
"My job as a developer is to apply my craft to shape brick and mortar to push the vibrancy of downtown into other areas. My goal is to make this the next destination spot," said Kalan Haywood, president of the HaywoodGroup. "We want to bring the energy of downtown to the first outer ring, and bring that entrepreneurial spirit to the neighborhood."
Just a three-minute drive from downtown, the shopping center originally opened in 1927. Sears closed in 1981 and an effort to revitalize the area in 1987 transformed the location into the Milwaukee Mall, which also closed last year in preparation for redevelopment of the site.
The building's first floor of 35,000 square feet would be designed to encourage tech companies and businesses focused on innovation, so people from all corners of Milwaukee could see it as a hub for entrepreneurship. About 24,600 square feet of conference space could be built in a new structure on the same block.
Haywood plans to have the hotel opened in time for the DNC next year, when the eyes of the world will be on Milwaukee. The Germania building downtown was also redeveloped by the HaywoodGroup, and is where the firm has its office. It represented Haywood's vision for the Ikon Hotel project, as a chance to spread the development activity going on downtown into nearby communities.
Haywood said his market research had found that people living in those surrounding neighborhoods were spending their money at entertainment and commercial venues outside of the local area, due to lack of options close by. One MKE Plaza would be a vital anchor for the Lindsay Heights, Sherman Park, and Harambee/Riverwest neighborhoods.
"This is where the dollars are falling out. We think the hotel will provide jobs. We think it will provide training. If this was anything other than a hotel, we wouldn't be pushing this hard for the DNC opening," added Haywood. "We have strong support for the project. We want this to be the most high-energy, thoughtful spot you can think of."