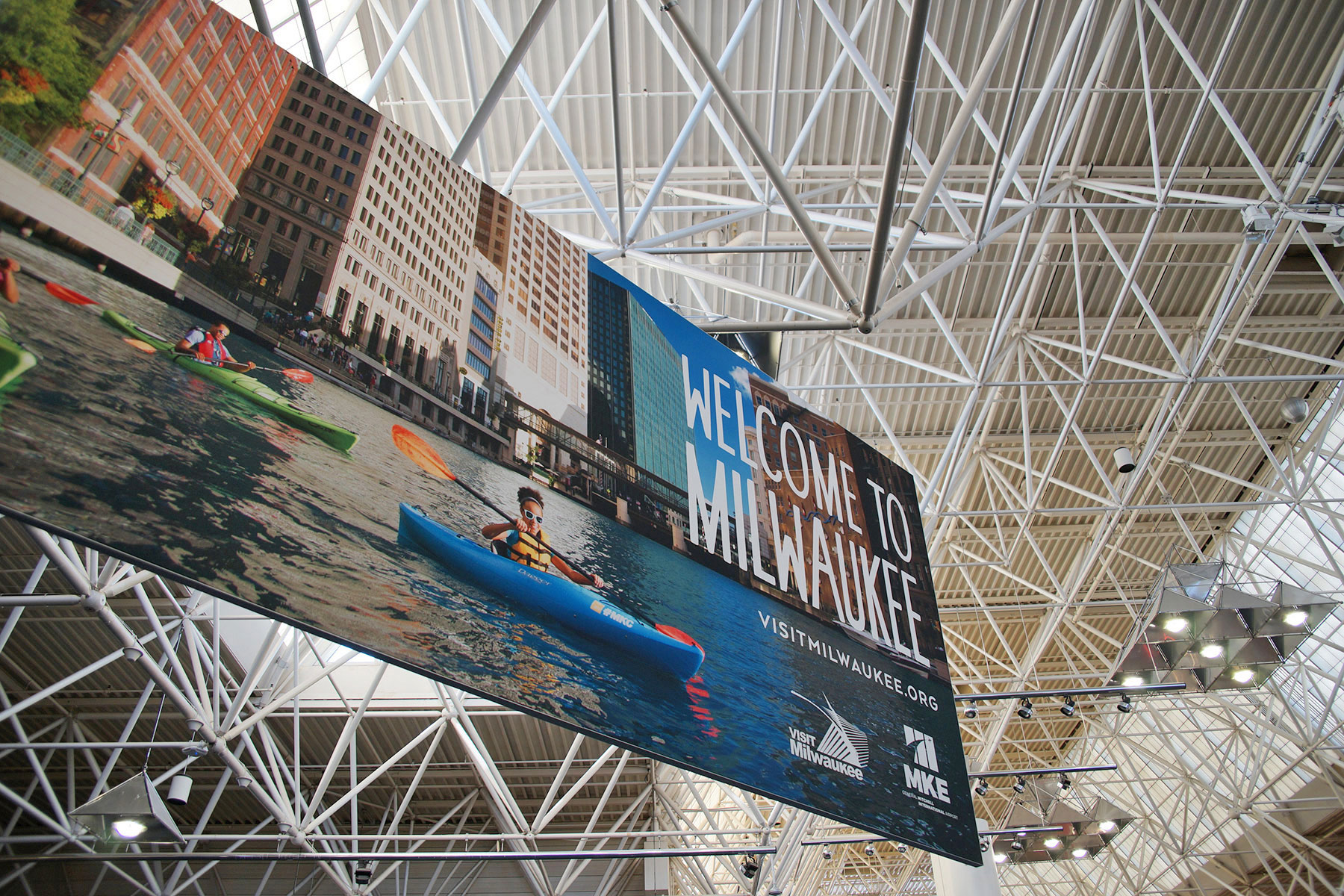 Results of a new study was recently released by Milwaukee County Executive Chris Abele that identified the significant and positive impacts that Milwaukee's Mitchell International (MKE) and Timmerman Airports have created for the state and local economies.
Overall annual passenger and air cargo activity at Mitchell and Timmerman generates 26,038 jobs, $913.4 million of direct, induced, and indirect personal income, $2.6 billion of business revenue, $95.3 million of state and local taxes, and $88.3 million of Federal aviation-specific taxes.
"Milwaukee Mitchell International Airport is our front door, and its impact on the economic success of the County, State and our region is enormous," said County Executive Abele. "If you're not flying from a Wisconsin airport, you're not helping the Wisconsin economy," he said, adding that the study found Wisconsin travelers using Chicago airports contribute hundreds of jobs and more than $200 million annually to the Illinois economy."
The study was conducted by economic consulting firm Martin Associates. Near-term passenger terminal projects include construction of a state-of-the-art International and Domestic Concourse that will house U.S. Customs and Immigration, and a full-scale refresh of retail shops and concessions to better align with the needs of today's passenger.
"From Komatsu to Foxconn to Amazon to Uline and Haribo, MKE is ideally positioned to handle the passenger and air freight growth. Milwaukee's economy stands to make multi-million-dollar gains if MKE handles our region's passengers and cargo," County Executive Abele added.
The MKE aviation facility will need improvements to accommodate additional passengers and cargo generated by growth from the unprecedented business development in southeastern Wisconsin. MKE currently offers nonstop flights to 40+ destinations coast-to-coast, and 160 international destinations are available from Milwaukee with just one connection.
MKE is served by Air Canada, Alaska, Allegiant, American, Delta, Frontier, Southwest, United, and Volaris. The complete list of nonstop cities can be found at mitchellairport.com.
Milwaukee Mitchell International Airport is owned by Milwaukee County and operated by the Department of Transportation, Airport Division, under the policy direction of the Milwaukee County Executive and the County Board of Supervisors.
The Airport is entirely funded by user fees; no property tax dollars are used for the Airport's capital improvements or for its day-to-day operation.