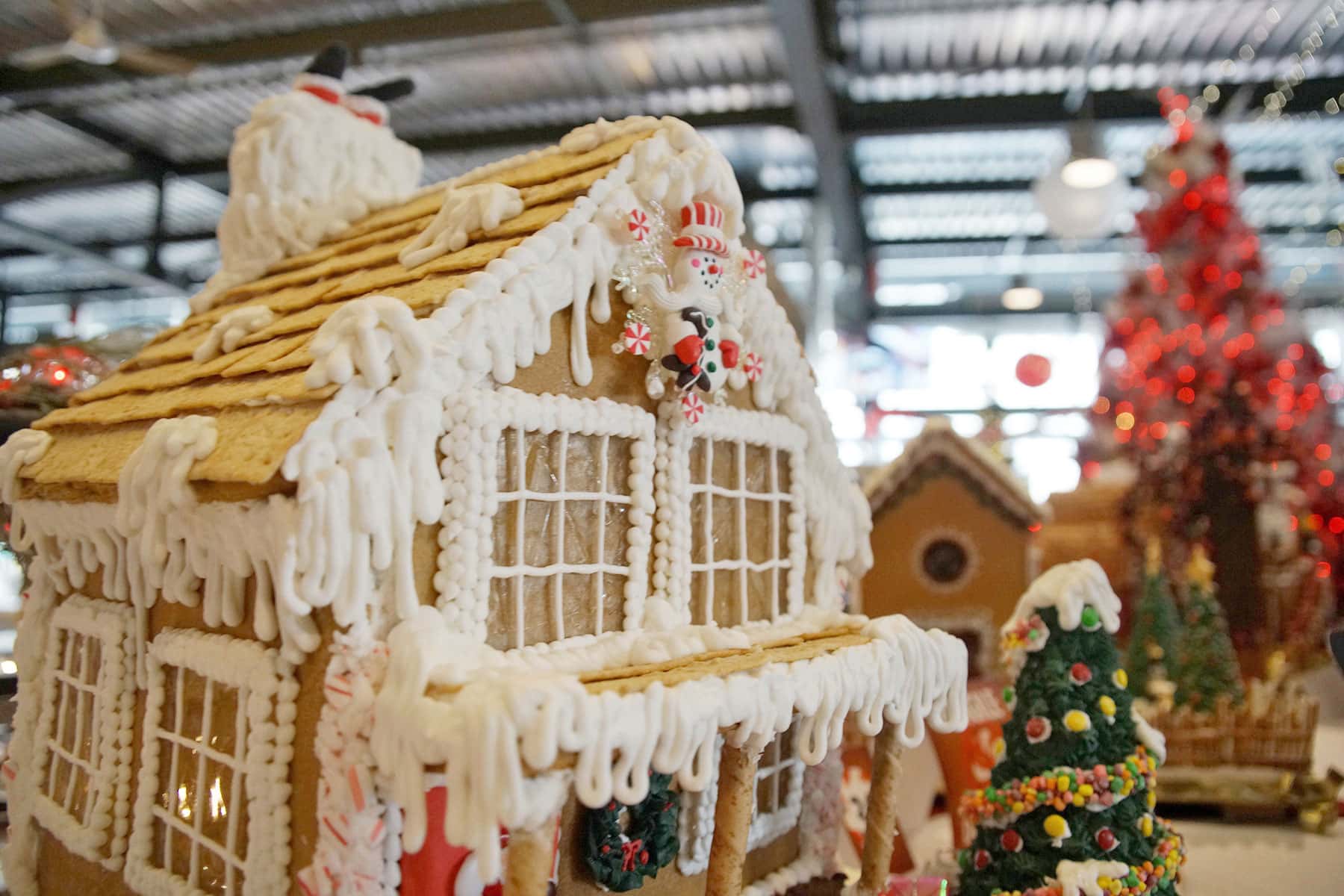 The public is encouraged to view and bid on the creations, with proceeds from the silent auctions for each entry to be used as scholarships for students in baking programs through the MATC Foundation, Inc.
Milwaukee Area Technical College's annual gingerbread house competition and public display runs this year from December 2 to 13 at the Milwaukee Public Market, 400 N. Water St. All entries were created by MATC's baking and pastry arts associate degree and baking production diploma program students.
In addition to 31 elaborate traditional gingerbread house entries, there will be three replicas of the new Milwaukee Bucks arena and four of the Milwaukee Brewers' Miller Park stadium as part of a new "Gingerbread Pro" partnership.
Baking industry professionals will judge all entries for design and quality. Representatives of the Milwaukee Bucks, Milwaukee Brewers, and Eppstein Uhen Architects President Rich Tennessen, whose firm is the lead local architect for both Miller Park and the new Wisconsin Entertainment and Sports Center, also will weigh in on judging the replicas of their structures. The Brewers Community Foundation and the Milwaukee Bucks have donated funds to the MATC Foundation's scholarship program as part of this new partnership.
Visitors are invited to vote for the "people's choice" scholarship winner in the traditional gingerbread house competition and also in the Gingerbread Pro competition. A reception for contestants and their families will begin on December 13, at the Milwaukee Public Market, followed by the announcement of awards and results of the silent auctions.
Wisconsin's largest technical college and the most diverse two-year institution in the Midwest, Milwaukee Area Technical College is a key driver of southeastern Wisconsin's economy and has provided innovative education in the region since 1912.