First Hmong-language local news to broadcast on Nyob Zoo Milwaukee TV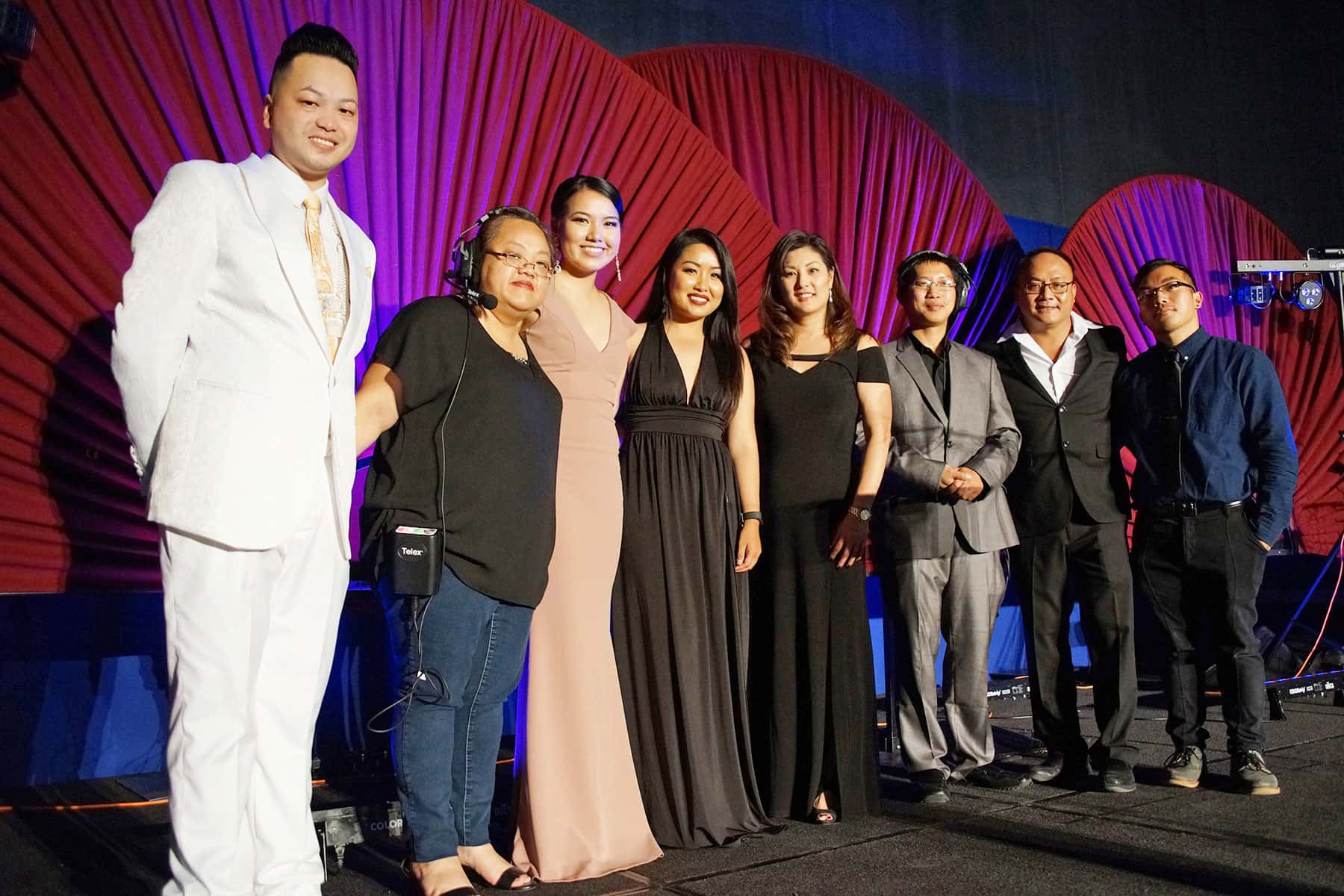 The inaugural Hmong-language television news programming for Milwaukee was celebrated at a preview showing and fundraiser on August 12 at the Phongsavan Asian Market.
For the first time since thousands of Hmong refugees settled in Milwaukee in the 1970s, the displaced community will be able to watch local news produced in their native language. Nyob Zoo means "Hello" in Hmong, pronounced "nyaw zhong."
"Nyob Zoo Milwaukee TV is so much more than a news show. It is the platform we are creating to lift up and inspire future leaders to tackle the challenges of our time," said Chia Xiong, President of WHMG Media Inc.
The Hmong people assisted the United States during its secret wars in Southeast Asia, that expanded from the Vietnam conflict. With the fall of Saigon in 1975 to the Communist North, many from this loyal ethnic group who helped the military were relocated in America to escape persecution. The Hmong are an ethnic group from the mountainous regions of southern China, Vietnam, Laos, Myanmar, and Thailand with no sovereign nation of their own.
"During the first five years I worked in news media, every time a Hmong news story came over the wire, it was mainly portraying the Hmong community in a negative light. And I thought to myself, there are so many good stories that could be told about the Hmong community and how far they have come." said Thay Yang, Chairman and CEO of Nyob Zoo Milwaukee TV. "That was when the vision was implanted in my heart that I needed to create an over-the-air newscast in Hmong."
The programs will reach more than 52,000 Hmong residents with its primary coverage area extending throughout the Milwaukee metropolitan area, Racine, Kenosha, and Sheboygan.
The first newscast premieres September 8 on Channel 38, and will run Fridays at 11:30 p.m. to Midnight with replays on Saturday from 7:30 a.m. to 8:00 a.m. A teaser of the first show will broadcast on September 1. WTSJ-LP 38 is a UHF channel and an Azteca-affiliated digital television station.
State Representative Jonathan Brostoff presented a proclamation on behalf of Milwaukee Mayor Tom Barrett declaring August 12 as Nyob Zoo Milwaukee TV Day.
"Nyob Zoo Milwaukee TV will build a strong, informed Hmong community in Southeastern Wisconsin by sharing success stories, and highlighting the best of the local Hmong community," said Mayor Barrett in his proclamation.