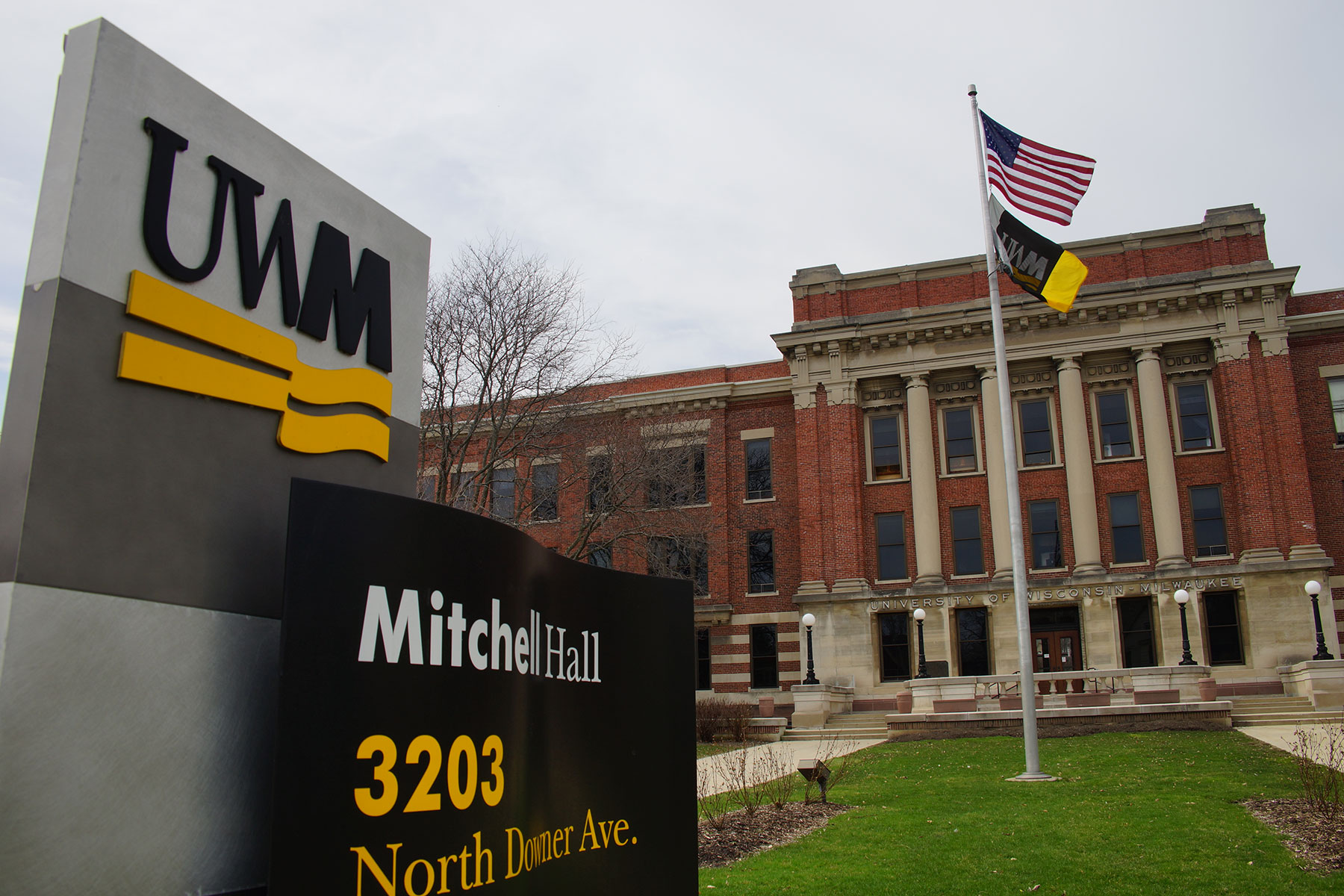 University of Wisconsin-Milwaukee students received information April 11 on the relocation of classes held in its art, music, and theater buildings following a fire at UWM's Peck School of the Arts on the night of April 8.
The fire reported about 10 p.m. on Saturday appears to have started in the set and scenery shop in the school's theater building. That building suffered fire damage, and the adjacent music and art buildings also have smoke and water damage.
"The Peck School is humbled by the outpouring of community support, be it from other schools and groups on campus, to sister performing, visual and educational groups in Milwaukee, as well as churches," said Scott Emmons, dean of the Peck School of the Arts. "Because our music building, which hosts most of the Peck School's events, received the least smoke and water damage from last Saturday's fire, we received clearance to reopen our Recital Hall doors as soon as Monday. We cannot thank everyone assisting with this process enough for their dedication and efficiency. Because of this news, events originally scheduled in the Recital Hall will not need to move, except for a few that have already been announced. Those include two guest guitarists, Adam Holzman and Alex De Grassi, whose concerts were moved to UWM's Greene Hall. More information will be forthcoming regarding our Mainstage Theatre production, Arcadia."
The set for Arcadia was among the items destroyed by Saturday's fire. Classes will be moved to other campus buildings, including the Helene Zelazo Center for the Performing Arts, Kenilworth building and Mitchell Hall. Students will receive emails from their departments advising them on where their classes will meet. The Peck School serves 1,700 students majoring in the arts and other 500 who take arts classes.
Faculty members and staff will be allowed into the music building on Tuesday to collect personal belongings. The music building suffered the least damage, and workers are striving to clean and reopen it by next Monday.
The art building is expected to be cleaned and reopen by April 21. The theater building will likely remain closed until the fall semester. Updates are being posted on the Peck School of the Arts Facebook page, and class relocations and other information will be posted on the school's website beginning Tuesday.
Friday and Saturday performances by guitarists Adam Holzman and Alex de Grassi have been moved to UWM's Greene Hall, and a few recitals scheduled for this week will be moved as well. Events scheduled for the Zelazo Center and Kenilworth building will take place as planned.
Along with the art, music and theater buildings, the Peck School operates the Helene Zelazo Center for the Performing Arts and Kenilworth Square East, which both include performance spaces. It also has classroom and studio space in Mitchell Hall.