PBS World to broadcast "Around the Corner" nationally with 7th season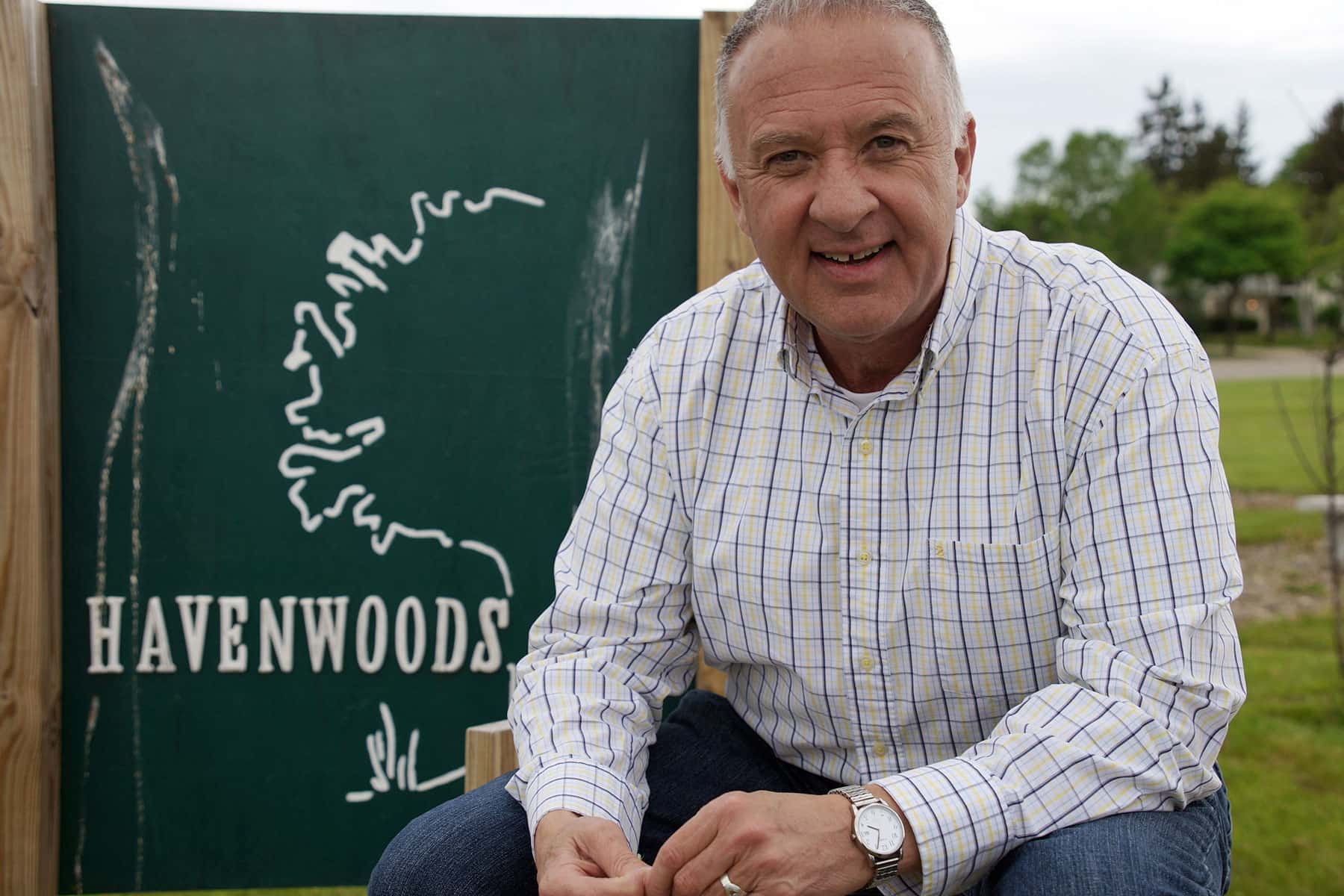 The beloved Milwaukee PBS show "Around the Corner with John McGivern" began filming its seventh season in May, with a featured episode about the Havenwoods area of Milwaukee.
The television program has shared personal stories about Wisconsin people and locations for the past six seasons, as multiple Emmy Award-Winning actor John McGivern explores living, working, and playing in the state's unique communities.
"The fact that we have 13 new shows is amazing, because that will bring the total to 91 communities that we've covered in seven years," said McGivern.
The show's crew includes host and producer McGivern, producer and director Lois Maurer, videographer Justin Migliano, and audio engineer Gail Grzybowski.
For viewers who regularly watch the show, McGivern's energy and personality are every bit as genuine when the camera is not rolling. The creative chemistry between him, Maurer, and the crew are contagious.
"I'm excited about the things we will share in the upcoming season. We're going on with year seven and the show has not plateaued in our ratings. We are still going uphill," said Maurer. "That's amazing because a lot of shows don't have our longevity, so I'm pretty proud of that."
Before 1843, the Havenwoods area was a swampy forest that was drained and deforested to be used as farmland. The Westlawn Housing Project was built there after World War II, which was a national model for public housing in its day.
The vibrant community is located in the City of Milwaukee's far northwest side, hosting a population of around 15,000 residents. Companies like Growing Power have been a catalyst for the area in recent years. Havenwood encompasses the neighborhoods of Brady, Brody, Clovernook, Graceland, Greentree, and Lighthouse.
Aside from an African American population shift, the Havenwoods suburban area has largely remained unchanged over the past generation. The biggest attribute of the area, and its most overlooked feature, is the State Forest at about one-third the size of New York's Central Park.
"What I find interesting is the unlikelihood of having an urban forest on the edge of Milwaukee's Northside, especially it's history and all the changes it's been through from farmland, to a Hоusе of Cоrrеctіon, to a military jаіl, to a Nike anti-aircraft missile site," said history segment producer John Gurda.
Gurda, who is a celebrated historian about Milwaukee, appears with McGivern at the start of each program to give some background and context to the area. For this segment of the Havenwoods show, Gurda and McGivern filmed in the 237-acre State Forest.
"We've done a lot of shows around Milwaukee, but Havenwoods was not covered yet and there was a lot of things that we were unaware of," said Maurer. "I grew up two miles away and didn't know some of this stuff was here. So it's a chance to share another great part of Milwaukee."
Last year the Milwaukee Independent was invited to document Around the Corner with John McGivern as the crew filmed a season six episode in Whitefish Bay.
The companion Photo Essay offers a sneak peek of the new Havenwoods episode for season seven and a behind-the-scenes look at the production process on May 22, as John McGivern's team filmed stories about Kallas Honey, the Havenwoods State Forest, and the model railroad company Wm. K. Walthers. Havenwoods will be episode 704 and is scheduled to air on February 1, 2018.
Other locations and individuals, that were filmed later in the production schedule, and will appear in the Around the Corner with John McGivern – Havenwoods episode includes Will Allen from Growing Power, Sedina Lee from Court Bowling Lanes, Milwaukee Alderman Cavalier "Chevy" Johnson, May yer Thao at the Milwaukee Asian Public Market, Beth Mittermaier at Havenwoods State Forest, Delicia Morris at Westlawn Gardens, the Imperial Flavors Beverage Company, and Milwaukee Job Corporation.
Also for season seven, the show will join PBS World on Sunday nights. The time slot and official air date has yet to be released, but the program will be broadcast on every PBS station in America.
"We love to share Wisconsin, and what a great opportunity for people all over the country to be entertained and inspired by the people we showcase on Around the Corner with John McGivern," said Maurer.
Unlike the program Discover Wisconsin that requires payment to be featured and follows the agenda of a Chamber of Commerce or Business Improvement District, Around the Corner is a mission of public television and selects the people and places it wants to feature.
"Viewers should understand the model of public television, we visit all the places we do because we want to go there," added Maurer. "Our underwriters are fantastic, and nobody edits my content list. We choose what we want to cover because we want to, not because somebody pays for us to cover it."
Viewers who enjoy the show are encouraged to support Milwaukee PBS, because it is for that audience that shows like Around the Corner with John McGivern are on the air.