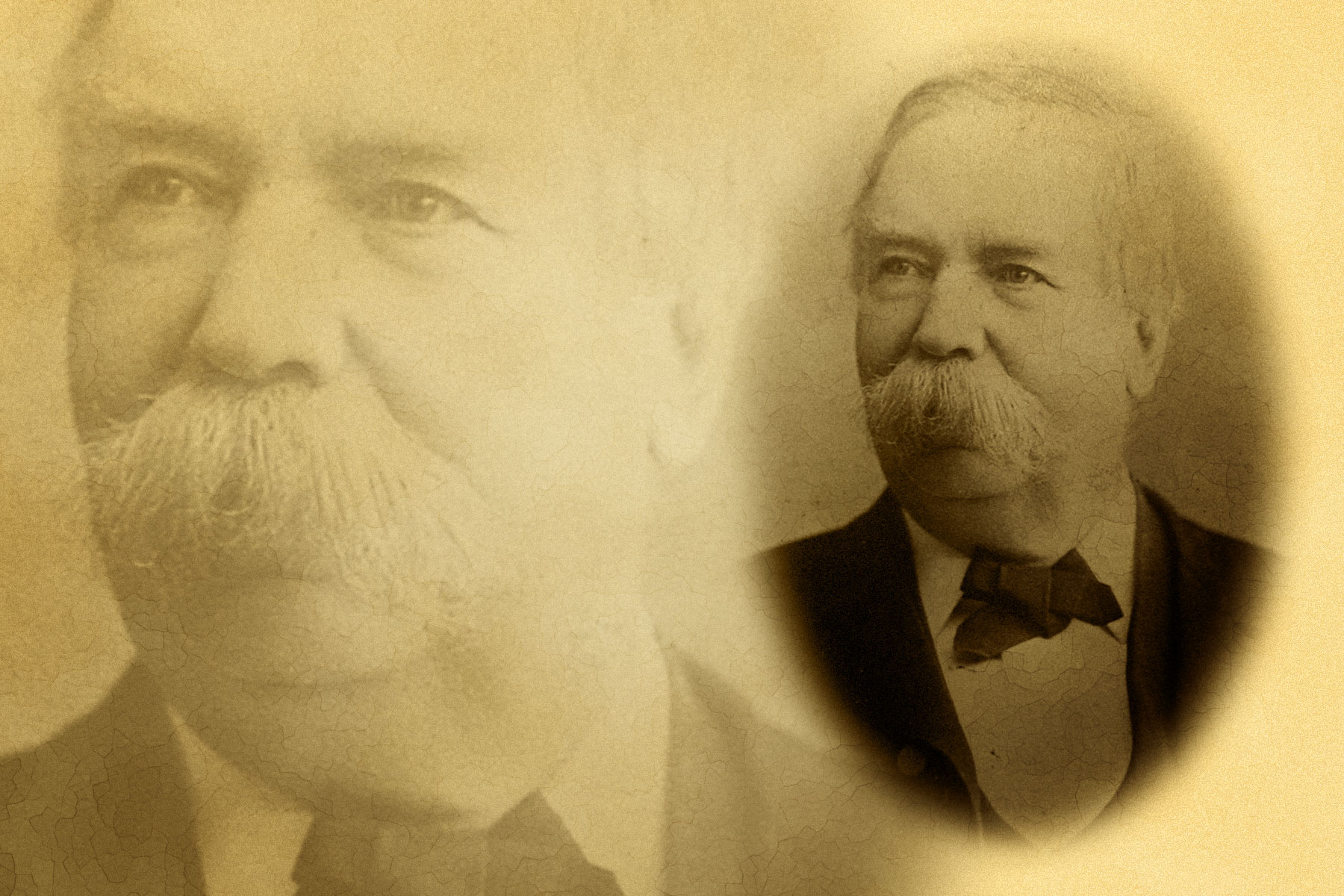 Today is the future from a century ago. During that bygone era, would young leaders of industry, government, health care, and education in Milwaukee been able to imagine the generational impact their lives would have on the city we live in today?

Lynde was born in Sherburne, N.Y. He was educated at Hamilton Academy, then enrolled in Yale graduating in 1838 and shortly thereafter enrolled in Harvard Law School graduating in 1841. His older brother Charles was already in Milwaukee with an established law practice. Unfortunately upon a return trip to the east Charles ship sank on Lake Erie and he perished. It appears that William Pitt was predisposed to follow his brother to Milwaukee and when he arrived in 1842 he entered into a legal practice with Ashael Finch forming the firm of Finch and Lynde.
William Pitt was probably one of the few early lawyers in Milwaukee who actually attended a law school. Most lawyers graduated from college and then "read" with an experienced lawyer in a form of internship and then would take the bar exam. Lynde's alma mater, Harvard, was founded in 1817 and is the oldest law school in the U.S.
Lynde was a successful lawyer and active in democratic politics. He served as Attorney General of the Wisconsin Territory in 1844, U.S. House of Representatives in 1848, making him one of the first two Wisconsin representatives in Congress. He served as Mayor of Milwaukee in 1860 and returned to the House of Representatives in 1875 and 1877.
Lynde's legal legacy is still present in Milwaukee; starting in 1855 Finch and Lynde became Finch, Lynde and Miller. B. K. Miller was the son of Wisconsin's first federal judge, Andrew G. Miller and this trio, along with Finche's nephew who joined the firm after the Civil War. The firm was retitled Finches, Lynde and Miller. Eventually Finch and Lynde would pass away and the firm became Miller, Miller and Miller, B.K. and his sons and over the years, with different partners would become the current firm of Foley and Lardner one of the largest law firms in the U.S.
In the heydays of the industrial age in Milwaukee, 1850 to 1910, Finches, Lynde and Miller were well positioned to become the legal representatives of many of the industrial corporations of the day as well as an active legal practice with the budding utilities industry providing electricity, gas and transportation.
Another legacy of William Pitt was the impact of his two grandsons, Lynde and Harry, sons of Clara Blanchard Lynde Bradly. Clara (born in 1844) was the oldest of five children, Fanny, died in infancy, William Jr. who died at age 35, Tilly who lived to be 55 and for whom little is documented and the youngest, Azariel Lynde born in 1854 who became a physician but died at the early age of 35 years.
Lynde Bradley, a high school dropout, with an intense curiosity in electricity, developed one of the earliest machines that would control the speed of an electric motor. This invention led to the development of the Allen Bradley Corporation, now Rockwell International. Allen Bradley was a major employer in Milwaukee and became a nationally known company for the production of industrial control systems.
December 16, 1817 – December 18, 1885