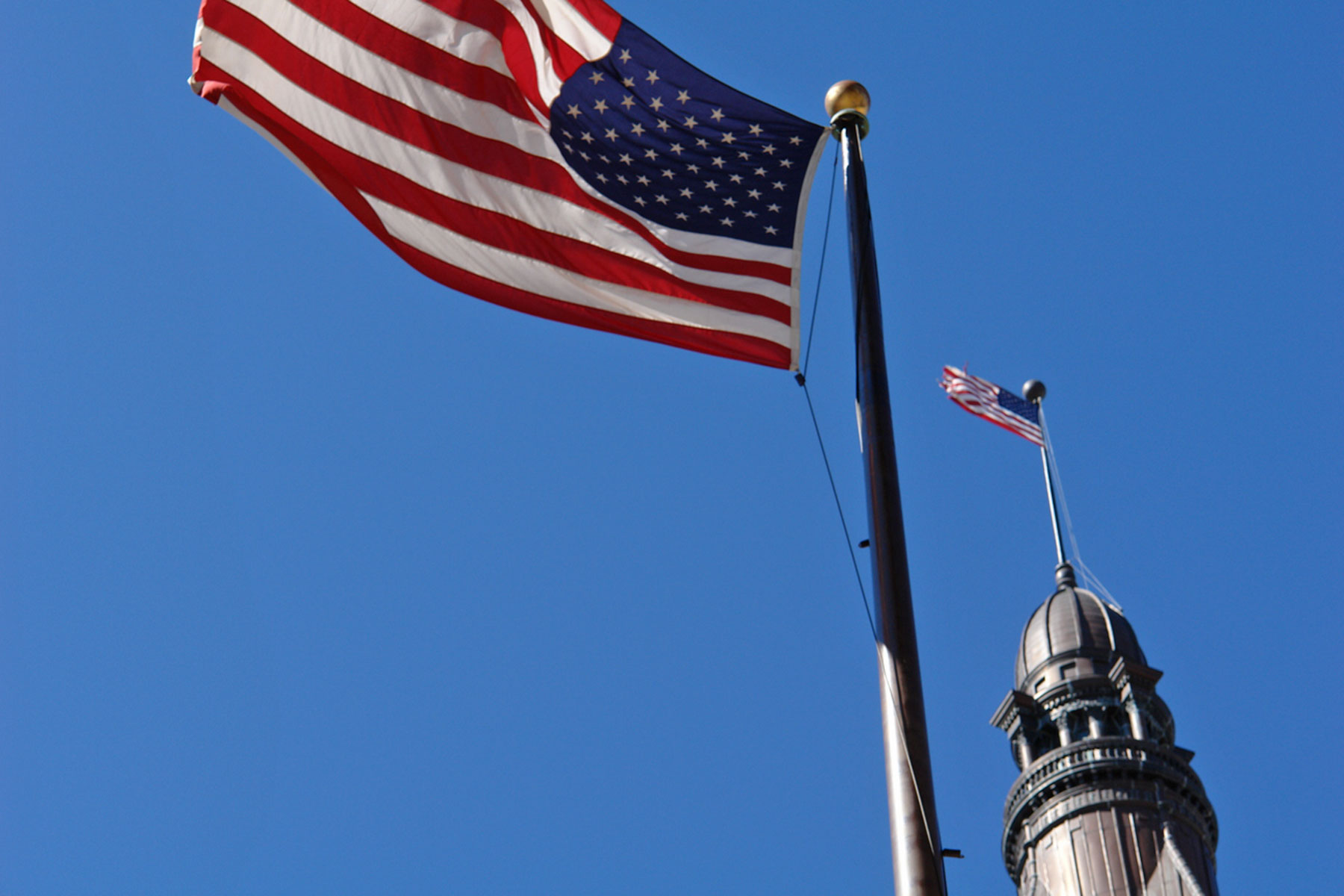 Milwaukee Mayor Tom Barrett and city aldermen released the following statements, regarding the death of a City of Milwaukee Department of Neighborhood Services employee on March 22, 2017.
In honor of Gregory "Ziggy" Zyskiewicz's life and in support of his wife and children, a number of his colleagues at the Department of Neighborhood Services established a fund at US Bank to assist through these trying times.
Donations can be made at all US Bank locations, make all checks payable to the OLHA D ZYSZKIEWICZ DONATION ACCOUNT.
"I was notified that a Department of Neighborhood Services special enforcement inspector was kiIIed during his work day. I'm enormously saddened and angered beyond words. This public servant dedicated his career to the City and its people. He was admired by his colleagues, promoted by his superiors and respected by everyone he came in contact with. I have met with his family and told them the entire City shares their sadness. I have had discussions with the police chief about the department's investigation. They share my sense of urgency in solving this case. This is devastating news for his family, friends and coworkers. My thoughts are with all of them."
"I join my Common Council colleagues, thousands of city employees and residents throughout Milwaukee in mourning Greg 'Ziggy' Zyszkiewicz, a dedicated employee of the Department of Neighborhood Services who was shot and kiIIed while on the job yesterday. All of our thoughts and prayers are with his family in this terrible time. If anyone has information about this crime that will help bring the shooter to justice, I would urge them to reach out immediately to the Milwaukee Police Department. I got to know Ziggy through the special enforcement division of the Department of Neighborhood Services. He accompanied me on a number of neighborhood walks throughout my district, offering his expertise and helping with enforcement issues. But you really get to know a guy personally when you walk and talk for hours, and I know that above all else, Ziggy was a good man who loved his family, and he was a dedicated civil servant who loved his job. He really cared about the City of Milwaukee and its residents, and he devoted his career to making this a better city for everyone. He will be deeply missed."
"The senseless shooting death yesterday of a City of Milwaukee Department of Neighborhood Services employee while working in the 15th District near N. 23rd and W. Cherry Streets is sickening and shocking. My heart is heavy, and my prayers and my thoughts are with the worker's loved ones at this time. The City of Milwaukee is blessed to have a dedicated family of employees who work hard to keep our neighborhoods and our citizens safe, to keep our streets and blocks clean, to make sure our systems and our city codes are followed, and to make our city better each and every day. Our employees are dedicated and committed, and they do their work with a sense of pride and positivity. When one of them is taken from us suddenly and tragically, the pain and grief is deeply felt by all members of our city family. I ask all citizens and neighbors to join together to pray for our fallen city worker, to support his family and loved ones, and to offer support and encouragement to all city workers during this difficult time."
– Alderman Russell W. Stamper, II
"A good man and a dedicated city worker, Greg 'Ziggy' Zyszkiewicz, was taken from us in a sudden and senseless manner yesterday while carrying out his duties for the Department of Neighborhood Services. My thoughts and prayers are with his family at this difficult moment. Milwaukee is lucky to have so many talented and dedicated city workers who love this city and who work hard and move the ball forward each and every day. I feel lucky to have been able to work with Ziggy directly on several occasions in my district, and he accompanied me on several neighborhood walks where we met and talked with neighbors about concerns and options for making neighborhoods better. He was a respected and thoughtful man, and Ziggy's contributions and talents will be missed by everyone in the city family. It makes me angry and it is incredibly sad when one of our city's worst decides to take one of our best, and for no apparent reason other than because Ziggy was doing his job, and was there because of a work assignment. I am asking anyone who knows anything about his mυrdеr to contact Milwaukee police immediately. In the meantime, we will grieve Ziggy's loss together and will honor his memory."
"With the news that a Department of Neighborhood services inspector was kiIIed yesterday in the line of duty, I join other city leaders and residents in sending my condolences to the family, friends and DNS colleagues of Greg Zyszkiewicz. Our thoughts and prayers are with you in this difficult time, and we will work together to ensure that justice is done in this heinous crime. Our city employees work hard every day to make this city a better place to live. Mr. Zyszkiewicz dedicated his career to that goal, and his loss is an unjust and horrific tragedy."
"My heart goes out to the family and friends of Greg 'Ziggy' Zyszkiewicz, a City of Milwaukee building inspector who was shot in the course of performing his duties. As someone who's been part of this city's government for 45 years, I know that the pain and grief of Greg's mυrdеr is being felt across all city departments by fellow city staff members. I share in that pain, but it is nothing compared to what Greg's loved ones must be feeling right now. His loss is a terrible tragedy for them, and for the community at large. If you ask his friends and colleagues in the Department of Neighborhood Services, they will tell you that Greg's love for his job was surpassed only by his dedication to it. Greg's sort of attitude and work ethic represent the best that our City of Milwaukee family has to offer to our citizens. As civil servants, thousands of city employees like Greg strive to serve the best interests and well-being of every citizen of Milwaukee. An attack on one of our city employees is an attack on the general welfare of the city. I would urge anyone who has information about this cowardly crime to contact police immediately so that we can pursue justice for Greg and his family."
– Alderman Terry L. Witkowski
"The senseless mυrdеr Wednesday afternoon of City of Milwaukee Department of Neighborhood Services inspector Greg 'Ziggy' Zyszkiewicz hits very close to me, because he resided in my district – the 14th Aldermanic District. My sincere condolences go to his family, and I ask anyone who wishes to offer support to the family to make a donation to the OLHA D ZYSZKIEWICZ DONATION ACCOUNT (checks should be made out to that title). Donations can be made at any US Bank location. The loss of Mr. Zyszkiewicz is a tragedy to my district, to the City of Milwaukee family, and especially to everyone who worked with him and knew him. He was a very highly regarded and dedicated city worker who loved his job and wanted to keep working even though he was eligible to retire. For me, the sad irony of this mυrdеr cannot be understated: City workers like Mr. Zyszkiewicz are dedicated to making sure families and children, people young and old, are kept safe from harm, and that their quality of life is enhanced. He was doing a job to help people in that neighborhood on Wednesday (and wherever else in the city he worked), and that is just one of the tragic ironies about his death. Anyone with information about the case is urged to please contact the Milwaukee Police Department at 414-935-7360."
– Alderman Tony Zielinski March
I am deeply sorry to the family and friends of Greg 'Ziggy' Zyszkiewicz for the loss of such a great man and community member. While there's nothing that will take away the pain of your loss, I hope that the city's commitment to seek justice for this senseless mυrdеr is some comfort. I would like to thank the Milwaukee Police Department, Chief Edward Flynn and the officers and detectives who have worked tirelessly on this case. MPD mounted a decisive, exhaustive effort to address it, and their professionalism and dedication were evident throughout. Maintaining the safety of our community members and our families is a top priority in this city. When these sorts of outrageous and terrible crimes occur, they make you pause a moment and contemplate the question, 'Is this who we are as a community?' The answer is a resounding no. No, this is not who we are. No, we will not allow violent criminals to force us to live in fear. No, we will not tolerate predation on innocent citizens. I would call on the community to stand up to the kind of criminal, violent behavior that puts us all at risk. We must be vigilant against these crimes, we must weed it out of our neighborhoods and we absolutely must ensure that these criminals face the justice they deserve. Please, if you have information that you think might help bring Ziggy Zyszkiewicz's kiIIers to justice, reach out to the Milwaukee Police Department. It's your duty as a citizen of Milwaukee.
– Common Council President Ashanti Hamilton